Welcome!
Please review The Church of St. Michael & St. George's weekly newsletter to
keep abreast of our events. Visit our online calendar for event
information.
Let us know....
If you or someone close to you has had a change in circumstances [in the hospital, moved to a nursing home, etc.] please call the church at 314.721.1502, so we can keep CSMSG in your life.
Recent
Transitions
Baptisms
Deaths
Margaret Schandorff 11/8/2011
Timothy Butler
11/9/2011
Weddings
Questions?
Call us at 314.721.1502 or e-mail laurie@csmsg.org
The Church of
St. Michael &
St. George
6345 Wydown Blvd.
PO Box 11887
Clayton, MO 63105
314.721.1502 p
314.721.4670 f
"Living Christ In This World"
November 14 - November 20, 2011
This Week's Banner


Simon decorating an Advent wreath at last year's Advent Family Night. This year's festivities will take place on Sunday, November 27 at 5 PM in the Great Hall.
Prea
c
hing Rota

November 20 The Rev. Andrew John Archie
November 24 Mr. Isaac Arten
November 27 The Rev. Jedediah Wynn Fox

Sunday Adult Education
The Rector's Forum
Fr. Archie in November will continue to study the book of Exodus.
Faith & Life Forum
The Faith & Life Forum, led by John Tyler, meets each Sunday at 10:30 AM in the Sverdrup Room. This Sunday, the group concludes a series titled "Jonah: The Reluctant Prophet." Come see what this story is about and how it remains applicable to our lives today. Our concluding session is titled "God's Unlimited Mercy."

The Forum will begin a four-week Advent series on November 27 titled, "Paul's Understanding of Salvation." Advent is a time of preparation for the Incarnation, in which God "came down from heaven" in the person of Jesus "for us and for our salvation." We will explore together how Paul describes this salvation for which "the whole creation has been groaning in labor pains until now" (Romans 8:22).

Come join us on any or all Sundays.



The Life of the Church

Fr. Jed continues his class on the Liturgy this Sunday at 10:30 AM in the Spanish room.
Giving in Gratitude
Annual Stewardship Appeal 2012


As of today we have received 195 pledges for a total of $1,135,921.
Each and every pledge makes a difference. Thank you for your pledge.

"For God so loved the world, that He gave His only begotten Son ..."
By His example, God teaches us to give. His desire is that we will learn the joy and fullness of a life that comes from giving with all our heart. Giving in Gratitude is a critical part of God's plan for us. Embracing a life of gratitude enables us to grow more intimately in our relationship with Him. Giving in Gratitude changes the world, transforms your heart and endures as a testimony to the generosity Jesus taught and modeled.

Thank you for your pledge. If you want to make a pledge, please contact the church at Laurie@csmsg.org or 314.721.1502 or download pledge card.

This Week
Saturday, November 19
Hunger Ministry Sandwich-making

Sandwich Making will take place Saturday, November 19. All parishioners are invited and encouraged to join the St. Michael's Hunger Ministry on the third Saturday of each month from 10-11 AM in the Taylor Room to make sandwiches for the FOCUS and Centenary Food Ministry clients.


Sunday, November 20


Keys in My Pocket
What makes keys in your pocket important? Find out Sunday, November 20, which is St. Michael's Houses Sunday. Come to the Great Hall and talk with a board member about the support being provided to local agencies and programs to supply low-income housing by the St. Michael's Houses Ministry. Learn about the opportunities to be involved with this important ministry of the church.



Poinsettia Sale

after worship Great Hall
The Nicaragua Mission is sponsoring its 6th Annual Christmas Poinsettia Sale. Red, pink and white poinsettias are available in sizes from 6"-12". Orders are being taken in the Great Hall beginning November 13. Be sure to drop off your order or mail it to the church by November 24 for pick up on December 4 and 11. All proceeds aid the 2012 Nicaragua Mission Trip.



Monday, November 21


Faith@Work

Faith@Work will meet Monday, November 21, in the Sverdrup
Room from 11:45 AM-1 PM. We begin with NOONDAY PRAYER and a "B.L.T.- Blessed Little Thought" by Fr. Jed. Lunch and Open Discussion follow. The cost is $7 for lunch. Please contact Michael Hanrahan (314.518.3086, mikehanrahan01@gmail.com) by Monday, November 21, 10 AM to rsvp.

From the Pews

So which is it, anyway? In the Collect for Purity I say, I will "worthily magnify thy holy name." And in the Prayer of Humble Access, I say "we are not worthy so much as to gather up the crumbs." Every Sunday, I am either worthy or I'm not. Does this mean I'm sometimes worthy? Or that I'm worthy in only some things? Or that I should try to be worthy? Maybe I'm worthy enough to do some things (magnify), but not worthy enough to do others (gather crumbs). Which is sort of strange, because I'd guess that I'd be more worthy about gathering crumbs than magnifying. I strive to be worthy, at least most of the time. I am full of good intentions, and pretty full of good actions. Being worthy means being of some value, having merit, being useful. It is more than a state of mind, and I guess it is something that is deemed so by God, not really by me. So, does God deem me to be worthy? What do the other folks in the pews around me think? That's my hopefully-worthy view from my pew.
Music





The CSMSG Girls Choir

The CSMSG Girls Choir is still accepting new members, ages 9-18, to sing throughout this choral season concluding in May of 2012. Contact Christi Bye now for more information by email at cbye@csmsg.org or by contacting her at church at 314.721.1502, ext. 4043.
Rent-a-Kid
Rent-a-Kid is a year-round fundraiser for the Youth of CSMSG High School Mission Trip and also provides a unique opportunity for teens to connect with each other and the community through service. If you have ANY job in mind, please contact Bart Freer at 314.276.3733 or bart.freer@gmail.com.

November Specials: Need help preparing for Thanksgiving? Hire 1 teen + 1 adult to do your grocery shopping! $20 per store (suggested donation)

Christmas Lights! Hire 2 teens + 1 adult to hang your lights & help with decorating. $30/ hour (suggested donation)
Upcoming Events
Sunday, November 27

5-7 PM Great Hall
Advent Family Night
Dinner, Advent-related craft activities and wreath decorating. Advent music by the Youth Choir of CSMSG! $5 per person for dinner and crafts. $15 per wreath & brass candle ring. $9 for wreath only (please specify when making reservations.). Make reservations by calling the church, 314.721.1502, or e-mail
Jfisher@csmsg.org
.
Saturday, December 3
Advent Quiet Morning
Fr. Jed Fox will be leading this year's Advent Quiet Morning. Take a break for the holiday madness to prepare for the Birth of Christ as Fr. Jed leads a series of Meditations on Advent. The Morning begins with a continental breakfast at 8 AM followed by morning prayer and a series of meditations interspersed with time for reflection.

Saturday Advent Vigil Mass
This year's Saturday Advent Vigil services titled "John the Baptist and the Good News: Providence, Preaching, Preparation" will be celebrated on three consecutive Saturdays of Advent--December 3, 10 and 17 at 5:30 PM in St. George's Chapel. These Vigil Masses include chant and incense and are a beautiful and meaningful way to prepare, during the busy season of Advent, for the coming of the Christ Child. Please plan to make these special services a part of your own Advent devotion.
Sunday, December 4


Advent Lessons and Carols
Make plans now to attend THE cocktail party of the year! Advent Lessons and Carols begins at 5 PM on Sunday, December 4, then stroll over to the Great Hall for food and fun. Contact Alice at
Alice@csmsg.org
or 314.721.1502 if you are able to bring a bottle of wine to share.
Tuesday, December 6
CSL Saint Nicholas Day Luncheon
The Church Service League invites you to the Saint Nicholas Luncheon and Bazaar. Vendor booths, silent auction and noon luncheon in the Great Hall. Vendors open at 11 AM. Cost is $12.50 per person. Contact the receptionist at 314.721.1502 for reservations. Complimentary nursery is available by reservation. All proceeds benefit CSL ministries.
The ladies of the Church Service League would like to ask all of you for any donations you may have for the upcoming Saint Nicholas Luncheon and Bazaar, scheduled for December 6. We welcome anything you may have that would be able to be placed with other like items in auction baskets or simply serve as individual items for the silent auction. In addition, we also welcome White Elephant table offerings. All donations may be left with Alice at the receptionist's desk. Questions? Please contact Cheryl Ward at 314.753.6142. All items are tax-deductible, provided you submit a receipt. Thank you!
Church School Happenings

Operation Christmas Shoebox
The Church School children are participating in Operation Christmas Shoebox again this year. Children can fill a shoebox with candies, toys, clothes, school supplies, cosmetics, and more, and bring the filled box to the Great Hall by November 20. The shoe boxes will be sent to needy children all over the world by the Samaritan's Purse organization. More information about this project and empty shoe boxes, if you need them, are available in the Great Hall. If you have any questions, please contact Jane Fisher at jfisher@csmsg.org or 314.721.1502 ex. 4033.



Advent Family Night

5 PM Great Hall
Advent Family Night is at 5 PM on November 27 with Advent-oriented activities, crafts and wreath decorating. Dinner is provided--what could be better?! Reservations can be made by signing up in the Great Hall, by emailing Jane Fisher at jfisher@csmsg.org, or by calling the receptionist at 314.721.1502.

Youth
HS Mission Fundraiser:
Thank you to everyone who supported our Christmas Wreath and Greenery Sale! Your items will be here for pick-up on Sunday, December 4!
Rent-a-Kid
- The holidays are quickly approaching so take advantage of the Youth Ministry sponsored Rent-a-Kid fundraiser for the Youth of CSMSG High School Mission Trip! This provides a unique opportunity for teens to connect with each other and the community through service. If you have ANY job in mind, please contact Bart Freer at 314.276.3733 or
bart.freer@gmail.com
.
November Specials: Need help preparing for Thanksgiving? Hire 1 teen + 1 adult to do your grocery shopping! $20 per store (suggested donation)
Christmas Lights! Hire 2 teens + 1 adult to hang your lights & help with decorating. $30/ hour (suggested donation)
Mission Opportunities for Middle and High School
Students: Middle School Mission Week- Make plans now for your 5th-8th grader to participate in local service opportunities, June 11-15. Cost is $50 for a week. Friends are WELCOME!
2012 High School Mission Trip
-Current 8th-12th graders are invited to join our HS mission team as we travel by train to Monument Valley, Utah, June 21-July 1, 2012. E-mail
youth@csmsg.org
to sign up or for more information.
Look for your copy of our new
Youth Ministry E-Newsletter
each week! If you have not received this yet, please e-mail Buzz at
Buzz@csmsg.org
with your current e-mail address.
Welcoming

Fishin' for Folk

Church "business" cards are available in the Great Hall and Narthex. Look for the flower pots. Please plant a card in a friend's hand and let them know about all the great things happening here.

Forward this e-letter to your friends!
Adult Formation
Join Fr. Fox for Bible Study on Mondays
6:30 PM Library
The Bible--It's big, it's complex and sometimes even a little frightening. You need someone to study along side, someone to share the load of understanding the story of God's continued work of renewing the world. Come and study with Fr. Jed and other parishoners of St. Michael & St. George as they pursue this endeavor most Mondays in the Library at 6:30 PM.
Adult Confirmation
Anyone interested in being confirmed in the Episcopal church at St. Michael's is invited to contact Fr. Fox at jfox@csmsg.org or 314.721.1502 for more information.
All Men in the Parish, Mark Your Calendar!
The Men's Retreat is February 17-18, 2012! Watch this space for more information and to reserve your space.
Endowment Fund

Over the last several years, it has become apparent that the Endowment Fund of The Church of St. Michael and St. George ("CSMSG") needs to be significantly expanded. Our members provide generous financial support to fund the ongoing activities of the church. The average annual pledge of CSMSG members is almost twice as large as those of other Episcopal churches. Unfortunately, our endowment of approximately $6 million is much smaller than statistical comparisons would indicate is needed for a vibrant church of our size.

The recent period of economic weakness has graphically illustrated that pledges alone will not completely fund our current programs, allow full implementation of the recently approved Strategic Plan, and assure the long-term viability of the CSMSG. The logical source of additional and consistent revenue to meet these objectives is a larger endowment.

The Endowment Expansion Committee has been formed to study our financial needs. The Committee, chaired by John Rowe, includes: Ken Bean, Spencer Burke, Marianna Deal, Becky Fouke, Nick Kouchoukos, Talbot MacCarthy, Jeff Miller, Stephen Nickelson, Joe Sheehan and JoAnn Vorih. If you have any suggestions regarding this important initiative, please feel free to discuss them with the Committee members.
Outreach Ministries
Letter from the Executive Director
Mary Kay Digby
Dear Friends,

The giving of gifts is symbolic of God's gift of Christ on that first Christmas morning. I am writing to ask you to help us with our Christmas gift giving program for the youth in detention. Sometimes the only gifts a child receives are those distributed by the Episcopal City Mission chaplains. I hope you will join me in participating in this ministry to provide the youth in detention at least one gift on Christmas morning. Here are three suggestions for how your parish can participate:
* Prepare a Star Tree. Make paper stars in several colors, each representing a specific dollar amount. Parishioners take a star and return the suggested dollar amount. We will use the money and do the shopping on your behalf.
* Purchase a gift card from Wal-Mart, Target or Sports Authority. We will then shop for the gifts.
* Provide a collection box for items. Purchase only gifts that are listed on the suggested list.
Download letter for more information.
Sausage cook(s) needed!
Every Sunday the Shelter Ministry prepares a sumptuous breakfast for the residents of Gateway180: Homelessness Reversed, an emergency shelter for women and children located at 19th & Cole. A core part of this breakfast is sausage. What we need is volunteer(s) who will be willing to come to Gateway one or more Sundays a month to cook sausages. To be ready for breakfast to be served at 7 AM, the sausage cook needs to be on-site by roughly 6 AM. Pay is very low. Reward is high. For additional information call Nick Clifford at 314.997.4011 or email at nickclifsr@yahoo.com.
Cell Phone Collection

If you own an old cell phone that you no longer use, you could provide a much needed safety net to a victim of domestic violence. Old cell phones are being collected and refurbished to provide women at risk with a secure phone to make "911" calls in the event of a domestic emergency. The phones (no accessories please) are being collected in the Sant Memorial Library.
Gifts for Kids In Detention
Episcopal City Mission needs help providing Christmas gifts to the youth in detention. Gifts of money are wanted to purchase each child the exact same gift, and on December 14 volunteers will be needed to wrap the gifts. It is a fun time and will bring joy to a child in detention. To learn more and participate please contact Mary Kay Digby at 314.436.3545.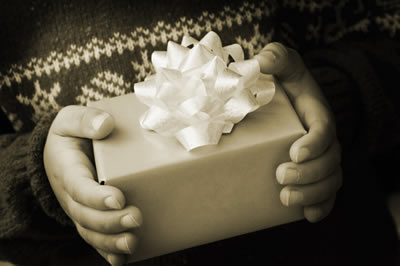 Hunger Ministry Fall Ingathering
until December 18
Please help fill the increasing need for canned and packaged food in the St. Louis Food Pantries. Any varieties of canned and dried foods are greatly needed. Soap, laundry or dish detergent, toilet paper, tissues and paper towels would also be welcome. During the holiday season the need is especially great. Pick up a yellow bag near the receptionist's desk, fill the bag with this month's items or items of your choice, and return it to the church or bring your donation in any box or bag. Can you help in other ways? Contact Becky Zaccarello with your ideas.
Suggestion Box
Please let us know what you like about our e-newsletters and how you think we can improve upcoming editions. This is an interactive publication and we'd like to hear from you! Give Us Your Feedback

Canterbury Bookstore
Advent is quickly approaching and, as you prepare for the season, come by the Canterbury Bookstore and take a look at the many resources available. The Bookstore has a fine selection of books, Bibles, music and devotionals to complement the season. Advent wreaths, candles, nativities, Christmas cards. Whatever your seasonal needs the Bookstore is ready to serve you. There is a great selection of Advent Calendars that will delight children and oldsters alike. There is something for everyone on your list -- 2012 Calendars in stock. Ordo, Episcopal, Christian Planning, Liturgical Desk and Pocket are all available and great as gifts and stocking stuffers.

Thanksgiving Books

The Bookstore is a distributor for Colonial Candles. This is a candle of high quality and extensive variety. This candle is available in Advent sets. Although the Bookstore has a very nice selection, the complete line of Colonial Candles is available by special order with a delivery time of one week or less. Stop by and take a look at all the possibilities.


Bookstore will be closed November 17 & 21.
Bookstore hours:
Columbarium Update
Columbarium Update
First came the bitter cold of last winter, followed by the torrential rains of spring and the suffocating heat of summer. In the midst of all was a city-wide mason's strike and periodic delays in stone shipments. Each has played its part in delaying construction. But... the Page Garden Columbarium is finally starting to round into shape. Most of the Missouri red granite has been laid, with limestone caps, new pavers and landscaping to come. Construction should be done this fall, weather (and materials shipments) permitting, with landscaping to follow.
Bulletin Board
Birth Announcements Needed
Please contact Debbie Fenner at debbie@csmsg.org or 314.721.1502 when there is a birth in the church family, so we can properly welcome the new baby into the parish.
CSMSG Pre-primary Enrollment
We are currently accepting
2011-12
applications for our parish's two pre-primary programs: 18-24 months on Thursday and Friday mornings from 8:30-11:30 AM and 2-3 years on Monday through Wednesday mornings from 8:30-11:30 AM. We are also offering a five-morning schedule for both classes. Our programs
are taught by a degreed teacher and
have proven quite successful sinc
e their inception. For more information, call Carol at 314.721.1502.






The Servers' Guild

The Servers' Guild provides a unique opportunity for students from 6th through 12th grades to participate in the Sunday liturgies and gain a deeper appreciation for our traditions and style of worship. If you would like to join a group of young people who are dedicated to enhancing the worship experience at CSMSG, contact Catherine Salmon at

salmonfarm@gmail.com.






Altar Guild

We invite you to deepen your spiritual life and connection to the liturgy by becoming a member of the Altar Guild. This ministry is dedicated to the service of God by lovingly preparing the altars. Many hands are needed, weekdays and Sundays, to care for the linens, candles and silver. Contact Betsy Panke: 314.993.6487 or

epanke@aol.com.



Valet Parking

Valet service by Midwest Parking will be available on Sunday mornings for elderly parishioners and those with special needs. This valuable service is being provided by an anonymous benefactor. Thank you for this very generous gift!