Welcome
Please review The Church of St. Michael & St. George's weekly newsletter to
keep abreast of our events. Visit our online calendar for event
information.
Let us know....
If you or someone close to you has had a change in circumstances [in the hospital, moved to a nursing home, etc.] please call the church at 314.721.1502, so we can keep CSMSG in your life.
Questions?
Call us at 314.721.1502 or e-mail laurie@csmsg.org
The Church of St. Michael & St. George
6345 Wydown Blvd.
PO Box 11887
Clayton, MO 63105
314.721.1502 p
314.721.4670 f
"Living Christ In This World"
This Week's Banner


Children preparing for Fourth of July festivities.
Prea
c
hing Rota

July 3 Mr. Isaac Arten
July 10 The Rev. John Michael Wheeler
July 17 Mr. Gregory Blake Tipton
July 24 Mr. Isaac Arten

The Summer Schedule



Sunday liturgies begin at 8 AM, 10 AM, and 5:30 PM.

Sunday Adult Education
Summer Single Servings

Come to church before the 10 AM liturgy this summer and hear some of the amazing people who worship here at CSMSG speak about a variety of topics related to our common life in Christ.

Classes begin at 9 AM in the Taylor Room. (There WILL be children's activities downstairs in the Kindergarten class room so that parents can attend.)

There will be no class July 3.

July's classes and teachers will be announced next week.


The Rector's Forum

The Rector's Forum is in recess until October 2.



Faith & Life Forum

Faith & Life Forum is in recess until October 2.

From the Pews
Recently, Fr Archie preached that faith is a gift - it is grace... and it transcends intellect. At least that's what I heard him say. I believe in God's grace. I want it to fill my soul. There are moments when it does, when I know I am blessed, and those are special moments indeed. But I also like the intellectual challenge of faith. I just read Rene Descartes' ontological argument for the existence of God (I think, therefore I am... and I think of God, therefore He must exist - pardon the paraphrase). Does the pursuit of intellectual insight make my faith stronger? I think so. Is blind faith better or worse than informed faith? I'm not sure, though I imagine it's a personal choice. But for me, in my pew, my conviction gets deeper with more intellectual reinforcement. That's why I take notes during Father Archie's sermons, I guess. (Maybe I should go to his classes, too!)
Our Summer Intern
Please extend a warm welcome to Blake Tipton, our summer intern. Blake is 24 and from Atlanta, Georgia. His alma mater is the University of Georgia where he obtained bachelor's degrees in Philosophy and Political Science. He will return to Duke University in the Fall as a 2nd year student. Blake has been a member of The Episcopal Church since November 2009 and is an aspirant in the Atlanta Diocese. He enjoys theological and philosophical dialogues, reading fiction, jogging, writing, water tubing, and dirt biking.
Growing In Generosity
Stewardship Campaign

2011
As of Friday, June 24 we have received 22 pledge increases or gifts for a total of $16,510, which brings our total to $1,819,929.

Growing in Generosity Stewardship testimonials

This Week
Monday, July 4
The Church offices and building will be closed.
Happy 4th of July!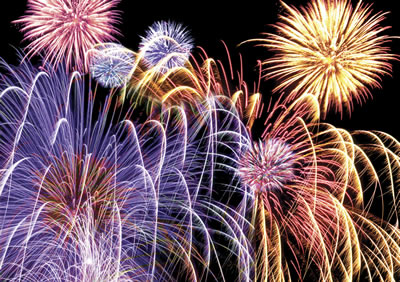 Welcoming

Fishin' for Folk

Church "business" cards are available in the Great Hall and Narthex. Look for the flower pots. Please plant a card in a friend's hand and let them know about all the great things happening here.


Forward this e-letter to your friends!
Adult Formation

Women's Bible Study

The Rev. John Michael Wheeler will continue to conduct the Women's Bible Studies that meet every Friday at 7:30 AM. This summer, the study will focus on I and II Samuel. All women are welcome!

Monday Night Bible Study

Monday night Bible study will resume tonight. The Rev. Jedediah Fox will finish Mark's gospel. Come join us.
Music Ministry
Calling All Singers!

If you like to sing, can read music, and you have some choral experience, now is your opportunity to be a part of the CSMSG Choir. Any singers who are not members of the choir during the regular season are invited to join us throughout the summer to assist in the leadership of our 10 AM Holy Eucharist on Sunday mornings. Any interested singers need only appear in the choir room on Sunday mornings for a 9 AM rehearsal. One need not commit to the entire summer - singers are welcome for just one Sunday, for the entire summer, or for any combination of Sundays through Sunday, September 4. The regular choir season resumes on September 11. Any questions? Call Rob Lehman in the church office or email rwlehman@csmsg.org.

Youth



THANK YOU to all of the students and volunteers who participated in our Middle School Mission Week last week!! It was a GREAT week of service to our community!

2011 HS Mission Team will be commissioned Sunday, July 3

during the 10 AM liturgy. There will be reserved seating up front on the Gospel side for all of the mission team and their families. The High School Mission Team Meeting will be immediately following this service in the Taylor Room. Our mission team will depart Friday, July 8 for Sturgis, South Dakota where we will be performing low income housing repairs and construction projects. The team members are: Nick Bacino, Nathan Breckenridge, Martha Burke, Erin Butler, Patrick Butler, Maggie Chapman, Michael Davidson, Grace Deal, Brett Downey, John Duncan, Katie Foley, Chad Freer, Loie Hasler, Maud Hasler, Caroline Kennard, Jack Klamer, Lindsey McCoy, Cole Miller, Ben Nickelson, Jason Robertson, Brett Rutledge, Roger Taylor, Ian Thomsen, Riley Thomsen, Will Tipton, Jamal Whitehead, Sharon Whittaker, Isaac Arten, Todd Burton, Marty Chapman, Bart Freer, Nick Freer, Mark Klamer, Buzz Matthews, Julie Robertson and Brian Thomsen. Please keep this team in your prayers over the next week. They will return on Sunday, July 17.


Starbucks with Buzz! Get to know Buzz Matthews, our new
High School Youth Minister. Buzz invites students and parents to use the online booking service called 'Clickbook' to set up a meeting. Just go to www.buzzmatthews.clickbook.net at your convenience. It will be pretty self-explanatory from there. Please keep in mind that this involves a fast and easy registration process that is spam proof. Anyone with a heart for youth is invited to set up a meeting! If you don't see a time that works for you, please contact him at the church office at 314.721.1502, ext. 4053.
Wednesday Night Bible Study will resume August 10.
Congratulations to all of our 2011 High School Seniors who were recently recognized at church! If you were not able to be with us, please stop by the receptionist's desk and pick up your gift!
Float Trip! Save-the-date: Saturday, August 6 and Sunday, August 7 to canoe with the Youth Ministry! All families are welcome to float and camp out. Cost is $40 per canoe. Each family is responsible for bringing their food and camping supplies. Camp-out is optional. RSVP to youth@csmsg.org to sign up of for more information.
SAVE-THE-DATE: Summer College Reunion Get-together
All college students are invited to join the YM staff at Triumph Grill on Tuesday, August 9 from 5:30-7 PM for dinner and to view the Moto-Museum! RSVP to youth@csmsg.org.
Mission Accomplished! We have BABYSITTERS, and lots of other student helpers! Donate to our HS Mission Fundraiser AND get the work done that you need! Funds raised will help defray the cost of our HS mission trip. Youth Ministry students are ready and willing to help members of CSMSG with special projects such as babysitting, yard clean-up, flower planting and other special projects. Please donate to this special cause by signing up for your personal Youth Ministry volunteer! The hours of service you purchase are good well into the future, so take advantage and let US serve YOU! For more information or to sign up for help from a student, please contact Bart Freer at bart.freer@gmail.com.
Please make sure to return your Youth Ministry Information Survey so your name will be included in our 2011-12 Youth Ministry Directory!
Church School Happenings




Summer Church School begins at 10 AM

with lectionary-based stories and activities for the Preschool-3rd Grade in the undercroft classroom. The children will join their parents at the Peace for communion.

Endowment Fund

Over the last several years, it has become apparent that the Endowment Fund of The Church of St. Michael and St. George ("CSMSG") needs to be significantly expanded. Our members provide generous financial support to fund the ongoing activities of the church. The average annual pledge of CSMSG members is almost twice as large as those of other Episcopal churches. Unfortunately, our endowment of approximately $6 million is much smaller than statistical comparisons would indicate is needed for a vibrant church of our size.

The recent period of economic weakness has graphically illustrated that pledges alone will not completely fund our current programs, allow full implementation of the recently approved Strategic Plan, and assure the long-term viability of the CSMSG. The logical source of additional and consistent revenue to meet these objectives is a larger endowment.

The Endowment Expansion Committee has been formed to study our financial needs. The Committee, chaired by John Rowe, includes: Ken Bean, Spencer Burke, Marianna Deal, Becky Fouke, Nick Kouchoukos, Talbot MacCarthy, Jeff Miller, Stephen Nickelson, Joe Sheehan and JoAnn Vorih. If you have any suggestions regarding this important initiative, please feel free to discuss them with the Committee members.
Suggestion Box
Please let us know what you like about our e-newsletters and how you think we can improve upcoming editions. This is an interactive publication and we'd like to hear from you! Give Us Your Feedback
Upcoming Events
Saturday, July 16
Hunger Ministry Sandwich-making
All parishioners are invited and encouraged to join the St. Michael's Hunger Ministry on the third Saturday of each month from 10-11 AM in the Taylor Room to make sandwiches for St. Michael's Orthodox Church's Food Program and The Bridge clients. Come join the Sandwich Making team on Saturday, July 16 and help in making over 1000 sandwiches.
Faith in Action

Faith In Action

There are many needs within the Outreach community at St. Michael & St. George. Whatever your talent, there is an opportunity for you. Tutoring, cooking, interacting with kids (of any age), packing, counting money, sewing, knitting, talking with people, writing, and the list could go on... Call Peggy Strelinger, Outreach Coordinator at 314.721.1502 and find where you are most needed.

KIDs/ECM Birthday Parties

Episcopal City Mission's birthday party for the kids at the Juvenile Detention Center will be August 12. Volunteers can help with purchasing supplies for the party, decorating the room before the event or assisting with the program for the evening from 5:45-8:30 PM. Please call Mary Kay Digby, 314.426.3545, or Peggy Strelinger, 314.721.1502, for more information.


Bulletin Board
CSMSG Pre-primary Enrollment
We are currently accepting
2011-12
applications for our parish's two pre-primary programs: 18-24 months on Thursday and Friday mornings from 8:30-11:30 AM and 2-3 years on Monday through Wednesday mornings from 8:30-11:30 AM. We are also offering a five-morning schedule for both classes. Our programs
are taught by a degreed teacher and
have proven quite successful sinc
e their inception. For more information, call Carol at 314.721.1502.


Wanted: 8 AM Greeters

Looking for a place to serve? Become a greeter at the 8 AM liturgy and help extend the hospitality at of The Church of St. Michael & St. George. Contact Patricia Johnson before or after the liturgy, or call her at home at 314.993.3779.




The Servers' Guild

The Servers' Guild provides a unique opportunity for students from 6th through 12th grades to participate in the Sunday liturgies and gain a deeper appreciation for our traditions and style of worship. If you would like to join a group of young people who are dedicated to enhancing the worship experience at CSMSG, contact Catherine Salmon at salmonfarm@gmail.com.






Altar Guild

We invite you to deepen your spiritual life and connection to the liturgy by becoming a member of the Altar Guild. This ministry is dedicated to the service of God by lovingly preparing the altars. Many hands are needed, weekdays and Sundays, to care for the linens, candles and silver. Contact Betsy Panke: 314.993.6487 or

epanke@aol.com.



Smiles Needed!

Want to volunteer one Sunday a month? The Greeter position is just right for you. Contact Laurie Brown at Laurie@csmsg.org or 314.721.1502.



Valet Parking

Valet service by Midwest Parking will be available on Sunday mornings for elderly parishioners and those with special needs. This valuable service is being provided by an anonymous benefactor. Thank you for this very generous gift!





Canterbury Bookstore
What are you reading this summer? New titles are arriving each day in the Canterbury Bookstore. A new series of mysteries based on the ten commandments, a novel where a bishop turns a cold and empty mansion into a place of life and laughter, and books to take on your travels this summer for both kids and adults. Please view the weekly e-letter for book reviews. See you in the store!

Here are some suggestions from the Canterbury Bookstore. Want more suggestions?... stop by the Bookstore and speak with Peggy, Ann, Linda, Rhonda or Mark.

What if a bishop decided to live as a beggar, and then as a bishop again? That's just what happens in Joseph F. Girzone's newest novel, The Homeless Bishop.


Pocket Doodles for Boys is great travel companion filled with page after page of ideas to accomplish on one page with one pencil. Fun activities for any time or location. And there's Pocket Doodles for Girls, too.


Are we there yet? by Rand McNally is a fun and colorful book of "back-seat" games and activities sure to entertain and educate children of many ages. Games and puzzles on every page, but don't cheat, the answers are in the back!

Praying the Names of Jesus, a Daily Guide focuses on 26 of his most prominent names and titles to provide six months' worth of devotions. Each week provides a unique devotional program designed for personal prayer and study or for use in small groups. Prince of Peace, Lamb of God, Bread of Life, Immanuel...through his names and titles we come to understand more fully how Jesus reveals God's heart to us. This book is currently available at 40% off the regular price.

Food at the Time of the Bible by Miriam Feinberg Vamosh. As you enjoy learning about what our biblical ancestors ate, you will find yet another way of coming closer to Bible days and Bible ways. Through this book you will discover that Scripture, the most important inspiration in our spiritual lives can be an inspiration in the kitchen as well.

Tabbies are in! Index tabs for the Bible, in many styles and sizes are in stock. These helpful tabs are an ideal gift for the Bible Study Member and helpful anytime reference to the Bible is needed. Finding a passage or book of the Bible becomes an easy task without "flipping back and forth."


Summer Bookstore hours:
Sunday 8:30-11:30
Monday 10-noon
Thursday 10-3
Friday 8:30-noon

Book of the Month
Featured Books

Columbarium Update

Check the progress of the Page Garden columbarium project from the Ellenwood entrance! The columbarium is being rehabilitated and expanded to add an additional 164 niches. While construction is ongoing, urns are being stored in individual lockers in the cloister walk. Weather permitting, construction should be completed in the fall.