Welcome
Please review The Church of St. Michael & St. George's weekly newsletter to
keep abreast of our events. Visit our online calendar for event
information.
Let us know....
If you or someone close to you has had a change in circumstances [in the hospital, moved to a nursing home, etc.] please call the church at 314.721.1502, so we can keep CSMSG in your life.
Questions?
Call us at 314.721.1502 or e-mail laurie@csmsg.org
The Church of St. Michael & St. George
6345 Wydown Blvd.
PO Box 11887
Clayton, MO 63105
314.721.1502 p
314.721.4670 f
"Living Christ In This World"
This Week's Banner


The World Service Mission Ministry's "Hope for a Bright Future" Dinner/Auction is Friday, April 1 at Windows Off Washington. Proceeds will support the people of Nicaragua and the ministry.
Prea
ching Rota

April 3 The Rev. Jedediah Wynn Fox
April 10 The Rev. Andrew John Archie
April 17 The Rev. Dr. Larry Wayne Handwerk
April 24 The Rev. Andrew John Archie

Sunday Adult Education
The Rector's Forum

10:30 AM Taylor Room
The Rev. Andrew John Archie will discuss "Themes in Exodus."
Faith & Life Forum
to Offer Unique Series

10:30 AM Sverdrup Room

Our current and unique series is titled "Jesus: A Way or the Way: Salvation, Non-Christian Religions, and the Unevangelized." The series is using John Tyler's book with the same title that is available now in the Canterbury Bookstore. This series addresses questions we all have, but may never have had a chance to explore-until now. Get the book in the Canterbury Bookstore and join us for this unique series.

If you have an interest in the topic but are unable to attend the Forum, you'll still find the book helpful. It's a user-friendly read for laypeople of all levels of biblical knowledge and Christian experience. Each chapter concludes with questions that help readers grapple with the subject and arrive at their own answers.

Faith & Life information

This Sunday

Sunday, April 3


Evensong

The Choir of the Church of St. Michael & St. George will sing a Choral Evensong for Lent on Sunday, April 3, at 5 PM. The liturgy will include canticles by Percy Whitlock and music of Mark Scholtz, William Harris, and Maurice Greene. During this Lenten season of reflection, please plan to be a part of this beautiful, contemplative liturgy to mark the closing of the day.





Simple Suppers

A Simple Supper will be served in the Taylor Room, Sunday evening
following Evensong. A delicious corn chowder and butternut squash soup, cole slaw, and homemade cookies make up the menu for this evening's meal. Bread and wine will also be available. A donation of $5
per person is appreciated with all proceeds going to the improvement of the Sant Library. Come enjoy food and fellowship with old and new friends.

Lent and Easter
Lenten and Easter Schedule 2011
Saturday Eucharists in Lent
Saturday, April 2
Bearing Witness

5:30 PM in St. George's Chapel

Come on Saturday night and experience a solemn liturgy in St. George's Chapel with sights, incense, bells, and chant. We worship God in the beauty of Holiness every Saturday in Lent. This Saturday's preacher will be the Rev. John Michael Wheeler.

Great Wednesdays Return

O Lord, Open Thou our Lips: Anglicanism Explained
Great Wednesdays in Lent 2011
March 30 Dr. Robert Lehman Anglican Music
April 6 The Rev. Jedediah Wynn Fox Anglican Spirituality
April 13 The Rev. Jedediah Wynn Fox Anglican Unity

6:30 PM dinner followed by 7 PM class
To RSVP, please contact Fr. Fox, and don't forget to bring a friend!

Consider Your Call During Lent:

Chocolate?-or Volunteering?

This Lent, instead of giving up chocolate, may we suggest adding something good in your life or to the lives of others--the kind of good things that follow what Jesus asks of us, using our time and talents to serve others in Christ's name.

Information on CSMSG ministries looking for volunteers is on our website. The list contains volunteer opportunities to serve others both inside and outside of our community. Consider a call for yourself or your family to fill a need in a ministry. More information about each ministry is located on our website at www.csmsg.org.

Consider your Call, Time and Talent
Welcome Packet/Volunteer Opportunities


Adult Formation
Women's Bible Study
The Rev. Mike Wheeler will continue to conduct the Women's Bible Studies that meet every Tuesday at 11 AM and every Friday at 7:30 AM. This spring, the study will focus on I and II Samuel.
All women are welcome!
From the Pews
My head is spinning, sitting here reviewing all that is going on at our church (the bulletin says The Church!) during Lent and Easter. I did go to the pancake supper, and an Ash Wednesday service so far.
Loved the pancakes and the talent show! The Great Wednesday series looks awesome--all about Anglicanism, which I need to know more about. There was a Quiet Morning already, and I hope to participate in the Vigil. It's enough to take my mind off of the sweets that I crave but gave up. And then Holy Week begins. I love the Palm Sunday liturgy almost as much as Easter, and there's an evening Vespers on Palm Sunday as well. Can't miss the Thursday foot washing, or Good Friday liturgy. I'll be in my pew, hope to see you there!
Welcoming

Fishin' for Folk

Church "business" cards are available in the Great Hall and Narthex. Look for the flower pots. Please plant a card in a friend's hand and let them know about all the great things happening here.


Forward this e-letter to your friends!
Growing In Generosity
Stewardship Campaign

2011
Growing In Generosity

Campaign Update


As of Sunday, March 27, we have received 413 pledges for a total of $1,788,268.

Your support helps The Church of St. Michael and St. George to be a good steward, too. CSMSG is called to: care for its members, in joy and in sorrow; fulfill its commitment to carry out God's will; reveal God's word to people, clearly and openly, through teaching, preaching and by example; strive to enrich the ways in which God works in our lives. By giving to CSMSG, you put your resources in God's hands. Thank you for your pledge.

Growing in Generosity Stewardship testimonials

This Week
Friday, April 1
Nicaraguan Dinner Auction
6 PM
The "Hope for a Bright Future" Dinner and Auction will be held at Windows Off Washington. For more information contact Peggy at outreach@csmsg.org.



Upcoming Events


Tuesday, April 5


Youth Ministry Training

YM SS Teacher, Bible Study Leader, Adult Volunteer Training and Dinner with Mark DeVries-Tuesday, April 5 from 6-8 PM, at the home of Jane and Mark Klamer.

Friday, April 8


ECM/KIDs Birthday Party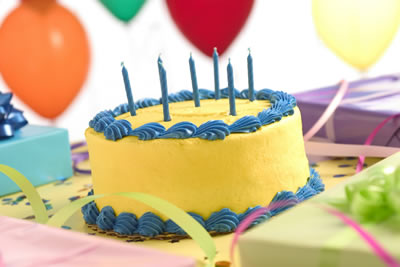 The next CSMSG birthday party at County Detention is on Friday, April 8. We will meet in the lobby of the building at 5:45 PM. Anyone interested in helping out can pick up the background check material from the the receptionist's desk at CSMSG. The County Detention facility is located on Brentwood Blvd. in Clayton. Please call Mary Kay Digby with any questions 314.862.1870.

Sunday, April 10


Possible Travel Delay for Sunday, April 10:

Sunday the 10th is the Go! St. Louis Marathon, which is expected to cause possible delays on your arrival to church. Please allow extra time for travel. Planned road closures can be viewed on the following website: http://www.marathonguide.com/pressreleases/index.cfm?file=StLouisMarathon_070404


Friday, April 15


Shelter Ministry

Gateway 180 Gala Fund Raiser will be held on Friday, April 15. Call 314.231.1515 for more information and to reserve tickets.

Saturday, April 16


Youth Ministry Service Day

10 AM-1 PM

Make plans now to volunteer with the Youth Ministry for our spring service day. There are several different service opportunities including working at the St. Louis Foodbank, baking Easter muffins for our shut-in parishioners and landscaping/clean-up at the Mary Ryder Home. All are welcome to participate, mentors included! Please sign-up by e-mailing interns@csmsg.org and specifying for which project you would like to volunteer.




Hunger Ministry Sandwich-making

All parishioners are invited and encouraged to join the St. Michael's Hunger Ministry on the third Saturday of each month from 10-11 AM in the Taylor Room to make sandwiches for Gateway 180-Homelessness Reversed.

Church School Happenings
Mite Boxes

The children are collecting money for Meds and Food for Kids through their mite boxes in addition to making donations to Almost Home. Mite boxes will be collected in the chapel after Easter.




The Church School Lenten Project

The Church School Lenten Project this year is helping Almost Home. They are in need of any or all of the following items for the young mothers and their babies:

Toothbrush - 1 child and 1 adult
2 Sets of towels and washcloths
Pantene Shampoo (for split ends and breakage)
Kids socks - white any size
$5-10 gift card to Walmart or Target (for undergarments)
Comb and brush
Baby lotion
Body wash or bath soap - (Dove)
Lotion
2T and 3T boy and girl Pull-ups
Wastebasket

Donations can be placed outside of St. George's Chapel throughout all of Lent. If you have any questions, please contact Jane Fisher in the Church School.


Reminder!

The 4th and 5th Grade outreach project, following the 9:15 AM liturgy in church, will be assembling Easter bags for the children at Gateway Homeless Services. The 4th and 5th grade GIRLS will have the opportunity to serve breakfast and pass out the Easter bags the following Sunday, April 10.


Donatello will be part of the Palm Sunday liturgy again this year! There is no Church School for the Preschool-5th Grade classes on Palm Sunday and Easter. Church School resumes on May 1.

Faith in Action
Episcopal Relief and Development

The Japan Earthquake Response Fund has been opened to collect donations for emergency relief provided through local partners in Japan and other areas affected by the disaster. A massive 9.0 magnitude earthquake centered off the east coast of Japan's largest island, Hokkaido, triggered a tsunami that devastated large areas of Japan and caused damage as far away as Hawaii and the west coast of the US. If you would like to make a donation please go to www.er-d.org/ and select Donate. At this site you will learn more about Episcopal Relief and Development and what they are doing to aid the victims of the earthquake and tsunami that took place in Japan. Our thoughts and prayers continue to be with all those affected.

Hunger Ministry's Annual TRIVIA NIGHT

Plan to attend TRIVIA NIGHT. Saturday, May 7, a wonderfully-fun evening is planned to benefit the Hunger Ministry of St. Michael and St. George. The ever-popular Jim Doyle will MC the evening for $20/person.




Gateway 180: Homelessness Reversed

Sunday mornings arrive 6:15-6:30 AM
Help is needed serving breakfast at Gateway Homeless Services on Sunday mornings. This ministry provides a warm, nourishing meal to more than 75 men, women and children and the opportunity to show them and yourself how God's love works in our lives. You can make a difference. Share yourself with this ministry; call Nick Clifford, 314.997.4011, or just come on Sunday morning to 1000 N. 19th Street. Many tasks to be involved in and still time to attend church at St. Michael's. Join in!



Mission to Managua

This summer, Carroll Stribling will lead two groups from CSMSG departing on July 5 and July 12. Each trip is one week or you may participate in both weeks. If you would like to join or learn more about the mission trip, please call or email Peggy Strelinger at 314.721.1502 or outreach@csmsg.org.

Youth
Confirmands: We are approaching Confirmation this month, so make sure you attend church and Sunday School each Sunday! Please look out for the 8th grade teachers who will be sitting in pews on the left-hand side and would LOVE to have you join them! They will have a sign on the pews each Sunday.
Experience the Labyrinth, or Prayer Path! Join Isaac in the gym on Sunday, April 10 to walk the labyrinth. This is a unique opportunity to see what a prayer path is all about. You may drop in anytime between 3-4 PM; confirmands and their mentors are encouraged to attend together.
Youth Ministry Service Day Make plans now to volunteer with the Youth Ministry on our spring service day, Saturday, April 16 from 10 AM-1 PM. There are several different service opportunities including working at the St. Louis Foodbank, baking Easter muffins for our shut-in parishioners and landscaping/cleanup at the Mary Ryder home. All parishioners and your friends are welcome to participate, mentors included! Please sign-up by e-mailing interns@csmsg.org and specifying the project for which you would like to volunteer.
YM SS Teacher, Bible Study Leader, Adult Volunteer Training and Dinner with Mark DeVries-Tuesday, April 5 from 6-8 PM at the Klamer's home. RSVP by tomorrow, March 29 to youth@csmsg.org.
YM Leadership Team Meeting-Wednesday, April 6 from 6-8:30 PM at church. RSVP tomorrow, March 29 to youth@csmsg.org.
Mission Accomplished! You may still contribute to the 2011 HS Mission Fundraiser by contacting Bart Freer to purchase services from the Youth Ministry students! We have had students serve as drivers, cleaners, yard help, garage cleaners/organizers, babysitters, bakers, etc. The funds raised will help defray the cost of our HS mission trip. Youth Ministry students are ready and willing to help members of CSMSG with special projects such as babysitting, snow shoveling, yard clean-up after winter, flower planting and other special projects. Please donate to this special cause by signing-up for your personal Youth Ministry volunteer! The hours of service you purchase are good well into the future, so take advantage and let US serve YOU! For more information or to sign up for help from a student, please contact Bart Freer at bart.freer@gmail.com.
Wednesday Night Bible Study meets every Wednesday from 6:30-8 PM in the Armstrong Room. Come at 5:30 PM to see if you can beat Isaac at the Wii! Dinner is at 6:30 PM in the Great Hall. Bring your friends!
Canterbury Bookstore



All recommended books for the Lenten season and classes, and spiritual direction are available in Canterbury Bookstore. Please come in, call or email the store when you need one of these resources. We look forward to helping you with these requests. Did you know...Canterbury Bookstore does not collect sales tax and always offers free gift wrapping. For more ideas and details go to the website www.csmsg and select Canterbury Bookstore

The Lost Gospel of Mary by Frederica Mathewes-Green ($19.95) provides the opportunity to come to know the mother of Jesus as the early Christians once did. Ms. Mathewes-Green opens up Mary's life offering a window into her centrality to Christia
n faith in new and sometime startling ways.

What We Do in Lent, a Child's Activity Book by Anne E. Kitch ($15.95) is filled with interactive puzzles, color-by-number pages, word mazes and more. It can help children ages 4-7 grow to a deeper understanding of the true meaning of Lent.


Take time to look at the wonderfully designed journals on display. Reasonably priced from $11 to $19 with exceptionally handsome bindings for men and women.

When you are in the Bookstore browse through the new card arrivals from Cheerful House, our most popular card line...and be sure to see the many gift ideas for confirmation, Mother's Day, birthdays and the special occasions of the spring season.

Suggested books for Lent

Bookstore Hours
Book of the Month
Featured Books

Columbarium Update

Check the progress of the Page Garden columbarium project from the Ellenwood entrance! The columbarium is being rehabilitated and expanded to add an additional 164 niches. While construction is ongoing, urns are being stored in individual lockers in the cloister walk. Weather permitting, construction should be done by mid-late spring.
Suggestion Box
Please let us know what you like about our e-newsletters and how you think we can improve upcoming editions. This is an interactive publication and we'd like to hear from you! Give Us Your Feedback
Bulletin Board
Workshop: Developing Compassion
in Your Personal & Professional Life
Compassion can change a heart, change a life, change the world. In this four-day workshop, internationally known speaker and author
Joyce Rupp, OSM, explores the theoretical and experiential dynamics of compassionate presence while helping you develop the skills of care-giving and inspiring a deeper expression of compassion in your daily life.
Individual sessions include:


· Overview of Compassion

· Compassion of Self

· Compassion for Others

· Compassion in Loss and Suffering

· Compassion in Organizations

· Compassion and the Marginalized

· Compassion for Creation

The Family Center invites you to give yourself the compassionate gift of a four-day retreat experience by staying overnight at the Mercy Center of St. Louis. Monday through Thursday, April 11-14, 2011, 8:30 AM to evening. The Mercy Center, 2039 North Geyer Road, Saint Louis, MO 63131 314.966.4686 mercycenterstl.org.

For more information, contact Patience Schock, 314.963.9600,
ext 0 thefamilycenterjr@gmail.com.

The Servers' Guild
The Servers' Guild provides a unique opportunity for students from 6th through 12th grades to participate in the Sunday liturgies and gain a deeper appreciation for our traditions and style of worship. If you would like to join a group of young people who are dedicated to enhancing the worship experience at CSMSG, contact the Rev. Mike Wheeler at mwheeler@csmsg.org

.







Altar Guild

We invite you to deepen your spiritual life and connection to the liturgy by becoming a member of the Altar Guild. This ministry is dedicated to the service of God by lovingly preparing the altars. Many hands are needed, weekdays and Sundays, to care for the linens, candles and silver. Contact Betsy Panke: 314.993.6487 or

epanke@aol.com.



CSMSG Pre-primary Enrollment




We are currently accepting applications for our parish's two pre-primary programs: 16-24 months on Thursday and Friday mornings from 8:30-11:30 AM and 2-3 years on Monday through Wednesday mornings from 8:30-11:30 AM. We are also offering a five-morning schedule for both classes. Our programs

are taught by degreed teachers and

have proven quite successful sinc

e their inception. For more information, call Carol at 314.721.1502.





Smiles Needed!


Want to volunteer one Sunday a month? The Greeter position is just right for you. Contact Laurie Brown at Laurie@csmsg.org or 314.721.1502.



Valet Parking




Valet service by Midwest Parking will be available on Sunday mornings for elderly parishioners and those with special needs. This valuable service is being pr

o

vided by an anonymous benefactor. Thank you for this very generous gift!