The Winners!
The burgers & fries were on me at Gage
for Freida Curry, of the Women's Business Development Center. Coming in a close second: Eric Becker, of EverLights.
They knew the one word that appeared in press releases 776 times in a 24-hour period.
LEADING
Lunch is on me if...
you're the first person to tell me any ONE of the seven words Engage author Brian Solis says are on the endangered species list from overuse.
E-mail me at chris@chrisruys.com
Summer Vacation Means Saying Yes to Relaxation, No to E-learning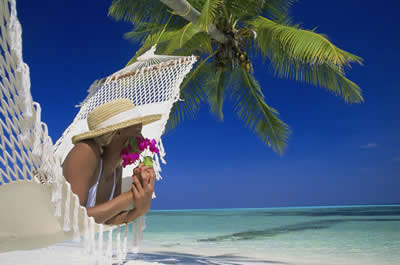 Articles keep dropping into my inbox wanting to help me determine if I'm a "social media addict."
Assuming I am, USA Weekend published "Put yourself on a diet -- a digital diet." Apparently, author Daniel Sieberg has designed a 28-day rehab program to help "technology addicts" kick the habit.
"Put away gadgets while eating," may seem obvious, but how many of us dine with others who keep checking their smart phones with the left hand while taking a bite with the right?
True confession: I'm an admitted e-learning junkie, and I'm putting myself on a technology diet. (Almost) no webinars or seminars during August.
Does your Website Have FAQs?
Frequently Asked Questions (FAQs) are a website basic, but a vast number of sites don't have them.
That's too bad because FAQs can help people find you (an amazing number of people Google "FAQs about...."). FAQs also help foster trust by providing information about return policies or guarantees. That, in turn, can generate sales.
If this sounds like something for you but you don't have time to write, I can help. For a free consult, contact me at 312-337-7746 or chris@chrisruys.com.
When To Ignore a Twitter E-vite
I've stopped accepting every invitation to follow on Twitter -- and it's painful because I really want to jack up my numbers. Is this a mistaken strategy?
Social media guru Mana Ionoscu says no. She follows only one of every two invitations and just says no to "robots" who clearly use autoposts and don't really engage. She won't follow anyone who doesn't post a photo, bio or URL, and has no @mention tweets in their recent posts.
Don't be fooled, she says, by someone with a 100K plus following who's posted very few tweets, and be wary of someone who offers something that sounds too good to be true. It usually is.
Google+: Three Views
Call it genius or stupid, but the marketing strategy behind
Google+'s recent launch came to a screeching halt when Google shut it down "due to demand."
My question: was the shut down part of Google's PR strategy? If something sounds great, and you can't get your hands on it, then you'll want it more than ever when it resurfaces, right?
Either way, Google certainly created buzz by providing Google+ access to leading online influencers, asking them to review the platform. Two guys I follow weighed in.
Author David Meerman Scott called Google+ a "Facebook rip-off" and said people are actually selling their Google+ invites on eBay. "Why would I need another social network?" he wrote.
Chris Brogan was a bit gentler, saying he believed Google+ "was built to take folks away from Facebook, Twitter or both, and it could do so over time."
In her post titled "What the Heck," Gini Dietrich said she had spent four days on Google+ and wondered "whether it's just one more social network we have to figure out."
Use Twitter to Get More Clients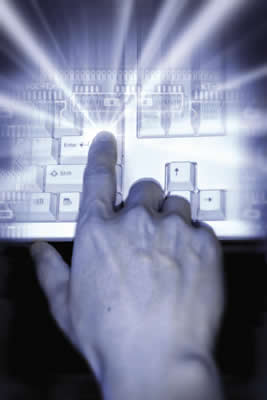 This one stopped me dead in my tracks. "3 Simple Steps to Finding More Clients on Twitter," published by the respected source, Copyblogger.
Blogger Joseph Wesley Putnam says it's for real. The key is to post really killer content on your blog -- and lots of it. Then link to it using Twitter. Here are the steps:
1) Click in the search box on the Twitter console and search for phrases that match the services you offer.
2) Comb through the results and find people that are either looking for or may need those services.
3) Send a direct reply with a link to your relevant blog post or website page.
I tested it, and so far -- no luck! But I can see how it could work in some instances. If you try it and get lucky, shoot me an email, chris@chrisruys.com.
$64K Question: Getting More Facebook Fans
Facebook expert Mari Smith, who has 43,000 loyal fans, is offering a reasonably-priced webinar through Joan Stewart titled:
33 Ways to Attract Facebook Fans, Provide Sterling Content & Keep Them Coming Back