Alumni Association Annual Meeting and Cookout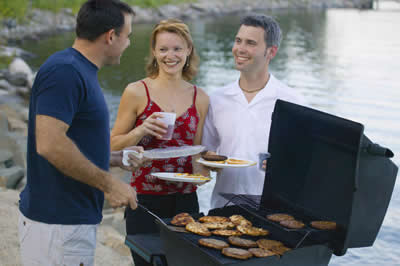 Thursday, August 23rd
5:00-7:30 PM
Charger Village Courtyard
UAHuntsville Campus


Let us know if you plan to attend at alumni@uah.edu.
Help us welcome UAH students back for another exciting school year as alumni and student converge on campus for food and fun. Bring your family to campus, catch up with fellow alumni, and chat with current students.


The event will include a short program to conduct Alumni Association Annual Meeting business - Alumni Association members will vote on the 2012-2013 slate of Alumni Association Officers and new Board members. Alumni Association Scholarship recipients for the 2012-2013 academic year will also be recognized.

Free Event. Casual Attire. Families welcome. Let us know if you plan to attend so we can get an accurate count for food - email us at alumni@uah.edu.
We look forward to seeing you there!
Alumni Connections Tour:
Save the Date
Alumni Connections is coming to a city near you!
If you are located in the following areas, please make plans to join us for hors d'oeuvres, networking, meeting the new UAHuntsville President Dr. Bob Altenkirch, and an update on what's happening at your university.
at Jimmy Kelly's on the Patio
Thursday, August 2, 6 p.m.
Tuesday, August 7, 6 p.m.
at Park Tavern under the Garden Tent
If you can attend, please let us know by emailing rsvp@uah.edu.
Run or Walk with Us!
9th Annual Liz Hurley Ribbon Run
Registration is now open for the 9th Annual Liz Hurley Ribbon Run and the Alumni Association will again have a team. Join the "UAHuntsville Alumni" team and let's participate together to support Breast Cancer awareness and research in the Huntsville community. Whether you run or walk, participating in a 5K is such a rewarding experience.
Alumni Class Notes
Lori Lioce (BS '98, MS '03, Post Master Certificate '06) has been elected VP of Operations for 2012-2014 for the International Nursing Association for Clinical Simulation and Learning. Read more...
Stephanie Ferree Hyatt (BA '96, MA '07) was named Huntsville City Schools Secondary Teacher of the Year. Hyatt teaches AP English Language and Senior English at Lee High School, where she also serves as the swim team coach, graduation sponsor, and National Honor Society sponsor.
*Do you have Alumni Class Notes to share? Send your news to us at alumni@uah.edu along with an accompanying photo (if you wish) and you may see yourself in the next Alumni e-newsletter. Charge On!
Professional and Continuing Studies Discounts for Alumni Association Members

The following courses are offered at a discounted rate of $100 off for active Alumni Association Members.
On Demand (start anytime!)
$1745 /
$1645 for members
August 27 & 29 / M, W / 5:00-8:30 PM
On Demand (start anytime!)
$1295 /

$1195 for members
July 9 - August 1 / M, W / 5:00-8:30 PM
On Demand (start anytime!)
July 23-24 / M, T / 8:30 AM - 4:30 PM
**Click the course title for more information. Call the PCS Registration Office at 256-824-6010 to register for classes with Alumni Association membership discount.
Welcome Jennifer Brost and Debra Morgan to UAHuntsville Alumni Relations!
Jennifer Brost
For the past two years, Jennifer served as the Special Events Planner at UAHuntsville. Jennifer will be working with Corporate and Regional Chapters. She is excited to continue with the development of the Corporate Chapters and is looking forward to developing Regional Chapters in Memphis, Nashville, Houston, Atlanta, and Washington, DC, just to name a few.
Debra Morgan
Debbie joined UAHuntsville almost two years ago as the Administrative Assistant for Special Events. During her time here, she has assisted with several University events including Girls' Science and Engineering Day with the UAHuntsville Women's Leadership Council, numerous academic ceremonies including Convocation and Commencement, President's Council events and The University of Alabama System Board of Trustee Meetings. In addition, Debbie now also serves as the Administrative Assistant for UAHuntsville Alumni Relations.