Save the Date: Alumni Association Annual Meeting and Cookout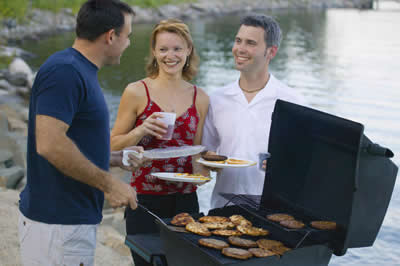 Thursday, August 23rd
5:00-7:30 PM
UAHuntsville Campus


Let us know if you plan to attend at alumni@uah.edu.
Help us welcome UAH students back for another exciting school year as alumni and student converge on campus for food and fun. Bring your family to campus, catch up with fellow alumni, and chat with current students.


The event will include a short program to conduct Alumni Association Annual meeting business - Alumni Association members will vote on the 2012-2013 slate of Alumni Association Officers and new Board members. Alumni Association Scholarship recipients for the 2012-2013 academic year will also be recognized.

Casual Attire. Families welcome. Let us know if you plan to attend at alumni@uah.edu.
Check the July Alumni E-newsletter for more details! We look forward to seeing you there!
The Don Bowyer Big Band will present a "Farewell to Huntsville" concert on Sunday, June 10, at 3 p.m. in the UAHuntsville Roberts Recital Hall.
Bowyer will be leaving UAHuntsville at the end of June to begin a position as Dean of the College of Fine Arts at Arkansas State University. He has served on the UAH Music Faculty since 1998. Musicians featured in the concert will include many of the best-known jazz musicians in the Huntsville area, including Ken Watters, Mike Thomas, Jim Cavender, Keith Taylor, Tom Branch, Josh Couts, Billy Orton, Billy Bargetzi, Danny Hutson, Russell Bundy, Pete Allison, Ron Roberts, and many others.
General admission to this concert is $10. Students (from any school) will be admitted free. Proceeds from the concert will go to music scholarships at UAHuntsville.
For additional information, contact the UAH Department of Music at (256) 824-6436.