Greetings!
April showers are great for our landscapes and pastures. This month we will host an Ask the Experts event specifically for all of your landscape and pasture management questions. Three experts will be on hand to answer your questions on Saturday, April 14th! Details are below and on our website.
Spring rain showers have helped pond and lake levels rise recently. It's time to start thinking about restocking your ponds and pond management. Read below and on our website for details about our Pond Management Workshop and fish truck delivery.
Thanks to everyone who came out to our Low-cost Vet Clinic this month. We had a great turn out and appreciate you helping us make this event a
Bluebonnets by
Bob Wucher
success! Our next clinic is scheduled for April 28, 2012.
Looking for gardening supplies? We have fertilizer, flowers and all
the
gardening supplies you need to take advantage of the spring rains. Stop in
now to get your veggies, herbs and roses!
Spring not only brings rain to Texas, it brings pests too. We've got a couple of products you should check out in our
Product Spotlight
on the right.
Changes in the weather bring changes in your feeding regimens. Come in and visit us for all your feeding needs.
Happy Easter from the Ark Country Store Family!
Ask the Experts Event
Do you have questions about what to plant in your landscape or what plants are native to Texas? What plants tolerate the drought and heat best? You can ask our experts at Ark Country Store's "Ask the Experts Event" on Saturday, April 14th, from 11 a.m.-2 p.m.
Tropical John, organic gardening expert will be here along with Reggie Underwood and Candice Jones to answer all of your questions!
Read More »
Fish Truck Delivery
Stock your ponds! Fish truck delivery at Ark Country Store on Saturday, April 14th, 2012 from 11 a.m. to 12 p.m.
Call to place your order to ensure delivery. With folks looking for fish these days, it's best to place your order ahead of time to ensure fish delivery. Call the store at 972-937-8860.
Read More »
Pond Management Workshop
Thinking about building a pond? Want to know how to grow larger fish? Wondering what kind of environment you need to have a pond? Join Ark Country Store and Bob Lusk, Fishery Biologist and editor of Pond Boss magazine and learn about pond management, health, and growth. Join us at the store at Noon on May 10, 2012.
Read More »
Low-cost Vet Clinics 2012
Join Ark Country Store and Dr. Mac Todd for our monthly Low-cost
Vet Clinic. Our clinics are scheduled for the 4th Saturday of every month from 1-2:30 p.m. at the store. Our clinic for April is scheduled for April 28, 2012. Get a jump on spring and have your pets checked out and update their vaccinations.
Ark Country Store
209 South Highway 77
Waxahachie, TX 75165
Phone: 972-937-8860
Read More »
Taking The Bite Out of Horn Fly Losses With Mineral Additives
Great feed for your cattle!
One of the things beef producers dread
most about the coming warm weather is the
advent of troublesome horn flies. These insects are annoying, to be sure. But, they are more than just pests, they are really "obligate parasites," who must stay with -and live off of- their host in order to survive.
It's Spring - Ready, Set, Ride!
Now that the weather has finally
warmed up, horse owners are starting to spend more time with their horses, and are looking forward to even more enjoyable riding weather. There are some nutritional concerns, however, during this season, and some management issues we should address to ensure the health and performance of our horses.
Candice's Corner: Tips from the Master Gardener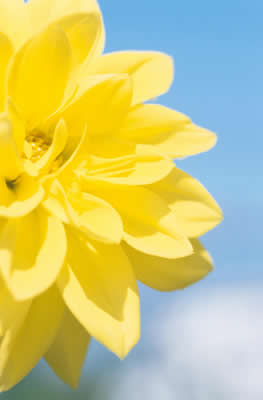 April is here and the temperatures are warming up quickly! Here are a few tips for your garden.
If you need to prune your azaleas, April is a good time to do it. Be sure to wait until they finish blooming but be sure not to prune any later than June. Your azaleas probably do not need pruning every year, but trimming long shoots to keep the bush compact will not harm it.
Time to seed warm season annuals. Be sure you give some extra thought to the flowers you are planting. You'll get the best value from your landscape if you plant flowers that are native to the area and heat/drought tolerant.
Keep freshly seeded beds moist!
If you plant flowers already started in pots, choose annuals that are short and compact plants. Try to choose plants that have not yet begun to flower or remove any flowers and buds to give the plants an opportunity to become well established before flowering.
Ornamental grasses make wonderful accents in the flower bed and landscape.
According to the Texas AgriLife website, t

here's still time to plant many vegetables, including bush and pole beans, cucumber, cantaloupe, pumpkin, summer & winter squash, and watermelons from seed. Okra, sweet potatoes and Southern peas do better with warmer soil and can be planted later in the month.
Contact us
A
rk Country Store is located in downtown Waxahachie.
Address
209 South Highway 77
Waxahachie, TX 75165

Phone: 972-937-8860
Visit our Website
Email us
Mon - Fri: 8:00 am - 6:00 pm
Sat: 8:00 am - 5:00 pm
Closed Sunday
Events
April 14th
11:00 am - 2:00 pm
April 14th

11 a.m.-12 p.m.
April 28,th
1:00 pm - 2:30 pm
Pond Management Workshop
May 10th
12:00 pm - 1:30 pm
Be sure to check the event calendar on our website for future store events!
Product Spotlight
Pest Control
Tempo Pest Control
Tempo is a a broad spectrum pest control great for indoor and outdoor use.
QuickBayt
Great for fly control!
Frequent Buyer Programs
When you buy 8 bags of Purina Infinia, Purina Exclusive or Red Flannel pet food you'll receive the 9th bag FREE!
Would you like to receive coupons for the Purina feed you already buy?
Sign up
for the Purina Difference Rewards Program and you'll receive coupons quarterly!
Want to win a year's supply of Purina® Layena® Plus Omega-3-poultry feed? Enter through 6/3 for a chance to win. Click this pic to enter.

Classifieds
Looking to buy or sell farm equipment, animals or agriculture related products?
Pet Photos
Share a picture of your favorite pet with us!
Send us a photo
and we'll post it on our Pet Photo Page. Your pet might be featured in our newsletter like Cassie! Cats, dogs, goats, chickens, horses-we love 'em all!