Chicks Invade Ark Country Store!
Chicks are arriving on the 7th! Visit our website for details on the types of chicks arriving. Need advice about feeding or caring for your chicks? Visit our website. It has several articles and videos there to help you with your little furry cuties. Ask us too! We're happy to help.
Don't forget to feed your entire flock Purina® Layena® Plus Omega-3. Made with flaxseed, Layena Plus Omega-3 supports a healthy flock and provides enhanced nutrients in their eggs. Check out the details on our website and come by to get this great feed for your flock!
Remember to register your new chicks at Purina. You'll receive timely tips and coupons as your chicks mature.
Chick n Coop Giveaway
Here's your chance to give your chickens a complete makeover! Enter here for a chance to win a years supply (28 bags) of Purina® Layena® Plus Omega-3-poultry feed provided by Purina and the "Elizabeth" chicken coop from GreenChickenCoop.com.

Don't forget to stop by Ark Country Store for all your chicken feed and supplies!
Low Cost Vet Clinic March 24th
Come by the store on Saturday the 24th to take advantage of this great, money saving service! Ark Country Store and Dr. Mac Todd & Associates in conjunction with PetShotsForLess.com will be here to offer low cost dog & cat vaccinations! These vet clinics are held monthly at Ark Country Store! Join us every 4th Saturday from 1-2:30 pm and don't forget to come in to the store for all your pet food and pet supplies.
You can find additional information on vaccinations and packages offered for cats and dogs.
Still Time to Enter the Senior Horse Tales Contest
Rocky, 30 years young
If you have a senior horse, you still have time to send in your story! Senior horses and ponies often leave special stories and memories in the hearts of their owners. Share your story and you could win one ton of Purina Equine Senior horse feed!

Grand-prize winner for the 2009 contest, Jennifer Kruzel, of Whitman, Mass. is pictured with her horse Brownie, a 33-year-old quarter horse that grew up with Kruzel since she was 4 years old.

Ark Country Store carries Purina Equine Senior and Equine Senior Healthy Active horse feeds! Stop by and pick yours up today!
Cattle Mineral
Our Cattle Mineral meeting was a great success and as a follow-up to that event we'd like to provide you additional information available on our website. Need some quick tips for
controlling flies
on your cattle? We've got 'em! Plus, we carry the supplements you need to control flies.
Why is it important to always have supplements available to your cattle? Find out
here
. Need the right supplement? Ask us!
Pregnant and Lactating Mares
Do your mares get all the nutrition they need? Do you know what signs to look for in your mares to know that they are healthy? Body condition score and overall feed intake are two things to consider when taking care of your pregnant and lactating mares.
Read more
Candice's Corner: Tips from the Master Gardener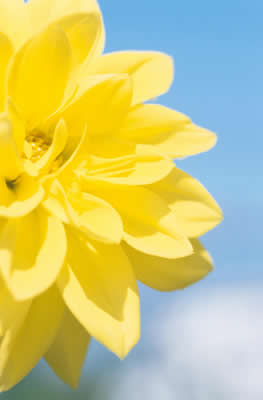 Spring is almost upon us and our gardens! March is a busy time for gardeners so we've got a few tips to help you get your garden ready for the warmer temps.
Our last "killing frost" will occur right around March 15th.
Prune any "freeze damage" in mid-March.
House plants:

Repot over grown plants
Prune plants as needed

Do your trees or plants have pests? Now is the time for pest control. Ask us for help deciding what pest control is best for you! And, know your pests! You can't treat them, if you don't know what they are and what they are doing to your landscape.
Ask us for fertilizer advice!
Start hanging baskets of petunias, ferns and others for another dimension in landscape color.
You can plant warm-season annual flowers and vegetables late in the month AFTER the last frost date.
Select and plant spring-flowering shrubs, trees and vines. March is a good time to make your selections, while they are in full bloom.
Pruning of evergreens and summer flowering trees and shrubs should be completed in early March.
Protect roses against black spot and mildew with appropriate fungicide applied weekly.