Greetings!



Happy New Year! We are off and running in 2011. If you haven't been by to check out the new addition to the store, stop by now!

T
he new space is now home to our Purina Feeds and animal health care products. You'll find them neatly arranged with plenty of clean space and good lighting! Stop in and check out our line of horse feeds, dog & cat feeds, bird seeds and more.
The Great Backyard Bird Count is a month away, so now is the perfect time to stop by and pick up a feeder and bird seed. Read more about this fun event below.
You can find pictures of the store, Purina Feeds, The Primitique and Loco Coyote on our Facebook page. Check them out!
Loco Coyote & The Primitque Open at Eagle Hardware
Richard's Smokehouse is coming along. We're looking at a spring time opening. Check back often for updates.
Eagle Hardware Farm & Ranch is proud to serve you in 2011!
Shawn Risinger
Eagle Hardware Farm & Ranch
Get Your Home In Shape for 2011
Need to give a fresh look to some of the rooms in your home? Come by and grab some paint. We have a great selection! Then schedule a visit to
The Primitique
or Loco Coyote inside Eagle Hardware.
The Primitique provides
quirky vintage goodness and antique items. You'll find vintage cabinets, decorations and more. The Swan Creek Candles smell wonderful! Stop in and check it out, you'll be glad you did.
Loco Coyote Boutique & Accessories is located inside Eagle Hardware, by the front desk. Loco Coyote has an assortment personal and home decor items including jewelry, hats, purses, furniture and more.
January Home Improvement Projects
Be a "Weekend Warrior"
It's the start of a New Year and time to get your house in shape for the coming year. A few quick weekend jobs will get you started.
Have creaks and squeaks? Oil the hinges on doors, cabinets, windows and anything else that's making noise. This is a project that is so easy to put off, but the start of the year is a great time to tackle it. Read more
Great Backyard Bird Count 2011
The Great Backyard Bird Count is coming! This is a fun family activity and great for the birds too. Help scientists count the birds that visit your backyard this February 18th - 21st. Come by the store and pick up your bird feeder and seed today. Read more on our website and find the link to record your bird count.
Who Are You?

Identifying Backyard Birds
When you first notice the bright-colored yellow and black bird in your yard, all you can do is admire it. However, when you learn that the bird is an Evening Grosbeak, you'll know that a simple tube feeder with Black-oil Sunflower seeds will keep him coming back. Being able to identify the birds that frequent your yard can make you a better host by offering the right type of bird feeder and food or planing the right types of shrubs and plants. Read more
Garden Spot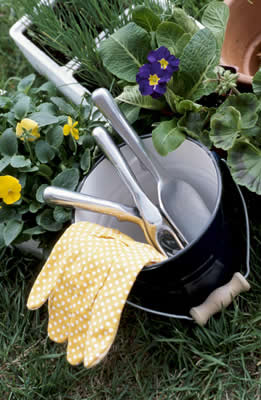 January is the perfect time to get your garden in shape for spring and summer. Proper planning now will make way for lush and bountiful gardens in the spring and summer. Here are a few tips:
· Seeds for warm-season annuals can be planted in flats. They will require bright light and warm temperatures (60-70 degrees). Peppers and tomatoes can be planted from seed mid-month. Use grow lights for best success.
· Sow snap peas and plant onions directly into your garden.
· Now is the best time to prune oak trees and other shade trees to remove lower limbs, dead branches and to maintain their natural shape.
Read more on our website.
Contact Us!

Eagle Hardware
Farm & Ranch

4757 Highway 276 W
Royce City, TX 75189
Phone: 972-635-7878

Store Hours:
Monday - Saturday:
8:00 AM - 6:00 PM
Closed Sunday

email us!

Eagle Hardware Farm & Ranch Hat

Our hats are in! Fine looking hats if we say so! Stop in and pick one up today.
$17

Purina Difference Rewards

Sign up for the Purina Difference Rewards Program. Receive FREE quarterly coupons on the Purina Feeds you use daily.


Pond Boss Magazine
Subscribe Today!
POND BOSS bi-monthly magazine gives helpful tips from the nation's leading pond professionals. And we use plain English! Learn how to clear a muddy pond. How to put weight on your fish. How to prevent a devastating fish kill. Learn what fish should be removed from your lake, and which ones should stay. Find out what's new in the world of private ponds and lakes

.
Eagle Hardware Farm & Ranch