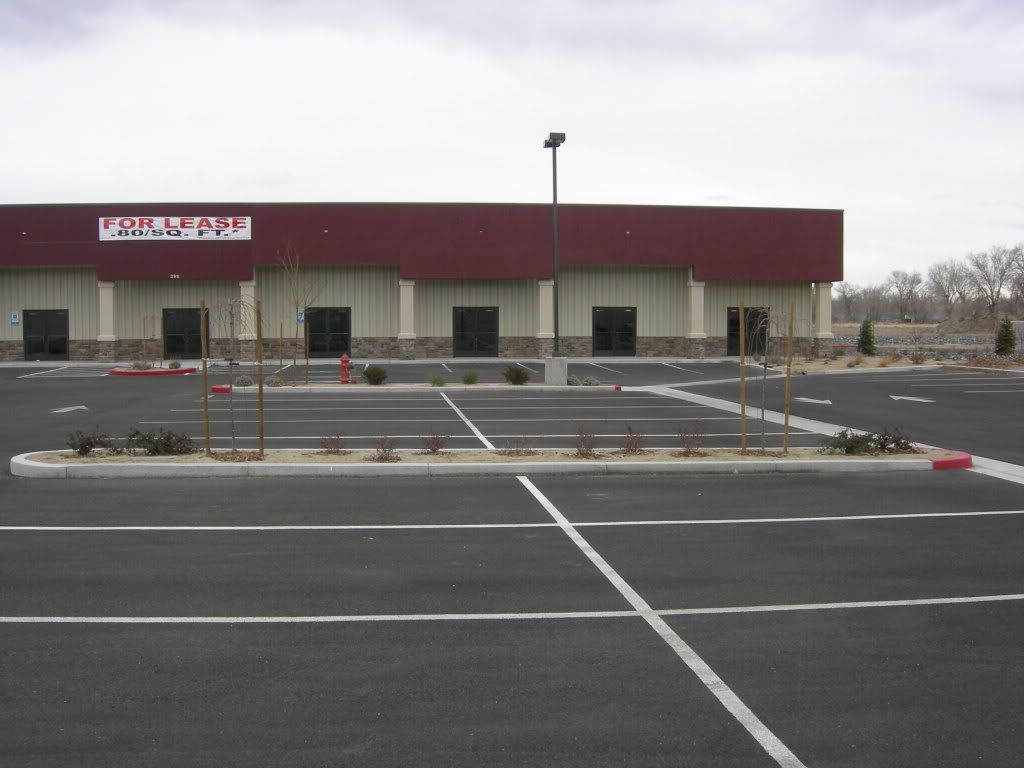 Well it has been a long time, but we are now ready to get back into the newsletter updates.

Gay's computer crashed and burned (that is our third one since we have been here) but she now has a new one and all is well in the computer world of Rod and Gay.

So much has happened over the past months that we need get everyone caught up to date...

Our daughter, Lyndsay, was married to Josh Terry on May 29

th

in our backyard.

It was a really beautiful wedding and wonderful evening and we believe that we have gained a really terrific Son-in-Law...we are truly blessed.

They spent two weeks in Cabo San Lucas for their honeymoon.

While Lyndsay was gone, Barry, a man who started coming to Journey back in the winter, led our worship.

He is a gifted guitarist and singer and he did a fantastic job.

We are truly amazed at how God is bringing in the pieces of the puzzle here at Journey.

We have signed a lease to rent the facility (the one we have been posting pictures of since the beginning of this Journey)! We have submitted plans for a buildout to the city of Fernley. Upon approval we will choose a General Contactor and get to work. We have applied for a loan to help finance the build out and are still awaiting approval for that as well. PLEASE KEEP THIS IN YOUR PRAYERS. The financial organization usually doesn't approve churches less than 4 years old and especially on a rented facility, but we have been offered $75,000.00 as collateral for the loan by one of our larger supporting churches, Southeast Christian of Parker Colorado. It has been amazing to see how God is working. We are hoping to raise some of the money as a congregation to help defray some of these build out costs. Our hope is to be celebrating our first anniversary in the new building.

Speaking of our first anniversary, my long time best friend, Todd Hudson will be here to speak that weekend. Todd was here at our grand beginning on September 13th and he has graciously agreed to speak at our 1-year anniversary on September 12th. We are going to have a weekend long celebration and invite all the Fernley "elite" to join us for the celebration. We would love to have as many of you as possible to join us that weekend.

We had our first Mission Trip as a church this past week. Nine people from Journey travelled to Mexico and installed bathrooms, painted, built a rock wall, and a side walk at a church in Las Palmas. We also had a Vacation Bible School for the children of the village of Polverine. Our hope was to have 25 kids or so for the week. On the last day we had over 70 kids! Polverine is the village where we hope to build a church soon. It was a fantastic time of ministry and bonding with the churches in Mexico. Journey Community Church is really getting behind Missions and we are encouraging support through finances, prayer AND involvement. This leads me to our next exciting piece of news.

This next Sunday, June 27th, we are ordaining and sending out Tom and Barb Hulery to the mission field of Mexico. Tom and Barb have been with Journey Community Church since our beginning and God is calling them to serve full time in Mexico. We are truly excited to be a part of this process so early in our existence. God is really opening up some doors for us and we are being faithful. We will really miss having Tom and Barb here each week because they are great ministers each and every week, strong prayer warriors, and just wonderful people to worship with each Sunday. But we are trying to be obedient to the Lord and what He is calling them to do. So this Sunday, the 27th, we are having a special Sunday Morning service to send out these two to do the Lords work. We are going to support them $250 a month to start out and they are trying to raise some of their own support as well.

This July we are having four guest speakers for the month because July is my sabbatical month as Pastor. Gay and I leave next week for some R&R and some work as well. I have been asked to serve on the Continuation Committee for the North American Christian Convention. So Gay and I will be in Indianapolis July 6-9 for that. We are driving and spending time together. We have books to read and will be spending much time in prayer for direction and guidance over the next year. We will visit family and friends along the way and hope to be back in Nevada late July. PLEASE PRAY FOR SAFETY, REFRESHMENT, AND REVELATION FOR US DURING THIS MONTH.

I can see that God is going to lead Journey through some tough times ahead. Financially we are hitting our "summer slump" at a time where we need to be at our strongest. We are beginning in July to pay rent on our facility and it will cause us to tighten our belt quite a bit. We are praying for outside support, but also strong convictions in our giving. I am convinced this is what we are called to do and so are our men on the leadership team. We also know, it will not be without trials and challenges. We are ready to sacrifice and we are praying. I promised the congregation that we would not be a "slave" to a new building. We will not have to stop ministry because we have to pay rent. I know that the economy is hard, especially hard here in Lyon County (close to 20% unemployment), but God is faithful and we will be too!

I've got to tell you, I have never taken a church through any sort of building program and it doesn't matter how big or small it may seem in comparison to other churches building programs. This is a scary endeavor for many of us. We take our commitment to the call and faithfulness to our ministry to Fernley very serious. We are sure that this facility is where we are supposed to be, but the timing is tedious and we would have liked a little more time to strengthen our numbers. But God is calling us to move and we promised to be faithful to Him. My fears are NOT failure. My fears are not doing what God tells me to do. I want to be faithful to Him.

IF YOU WOULD CONSIDER A ONE-TIME DONATION FOR THE BUILDOUT OF THE FACILITY WE WOULD GREATLY APPRECIATE IT. WE HOPE TO RAISE ALL $75000 IN THE FIRST YEAR TO PAY OFF THE LOAN EARLY.

Gay and I and all of Journey Community Church of Fernley want to thank you for all of your prayers and support. Without you this would not be taking place here. God is moving, attendance is growing (avg. 178) and lives are being changed. Thank you for all you are doing. Please continue to pray for us.

Church office address:

Journey Community Church

3307 Hwy 50A

Fernley, NV

89408

Phone # 775-980-6600

Our home address:

1820 Bogey Ct

Fernley, NV

89408

God bless,

Rod & Gay

Gay's at www.gayidle-captiveheart.blogspot.com.