Well the holidays are over and I am looking forward to 2010! Before I talk about the upcoming year, let me tell you a little about how we ended 2009. We got a snow storm in December which I was told "never happens". I seem to bring about weather that "never happens". The snow is still on the ground which I have been told "it never lasts this long". It has stayed cold, like in the 20's for the highs to which I have been told "it never stays this cold". So we have accomplished a lot of things which never should have happened when it comes to the weather. Glad we could be here
for all of these "firsts".
Actually we had some really good things going on here over the past month.
We had our first ever Christmas Eve service this year with 206 in attendance.
That was an awesome hour of singing, communion and fellowship.
I was so excited to see so many people from the church and the community there that evening.
Our attendance has been steady at around 175 with some low attendances the last three weeks due to the holidays and one snow Sunday.
But I am sure we will start picking back up in the new year.
People have been responding at the invitation time we have every week.
There have been some with need of prayer, some to rededicate their life, and some to give their life to Christ for the first time.
I am excited to see the life change that God is bringing about through the work of the Holy Spirit in Journey Community Church and Fernley.
I preached a message this past Sunday called 10 for '10 which let the congregation know about 10 things coming up in 2010. It looks like we are going to have to begin looking for a new place to meet because the school has told us that the summer months will be a little difficult to house us. So one of the things I told the church is that we need to begin to pray and I told them about the warehouse that we began praying about back in March. We are all praying that God will provide that facility for Journey Community Church.
The list is as follows:
V

olunteer: We have jobs to do in the church

I

nfiltration: Community Service

S

mall Groups: 9 new ones in 2010

U

sable Facility: New building and office space needed

Additional Staff: By 3rd Quarter
L

eadership: Developing now

I

ncreased Attendance: Want to average 250 by year end

S

ent Out: Involved in Stadia church plant in Utah and Mission in Mexico

T

ithing: We currently give about $10000/month and we need that to increase to $15000/month

S

upplication: Prayer is the undergirding for everything we are called to do
The idea is asking people to be visualists for the vision God has laid on our hearts for Journey Community Church. I want to ask you to be praying about a facility for us. It would increase our rent dramatically and therefore our giving at the church needs to increase as well. Pray for the other things too, but it seems to be the facility that is jumping to the top of our priority list.
Finally, Gay and I are asking for your prayers because we have a big year ahead. Our daughter Lyndsay is getting married in May to Josh Terry, a young man from the church in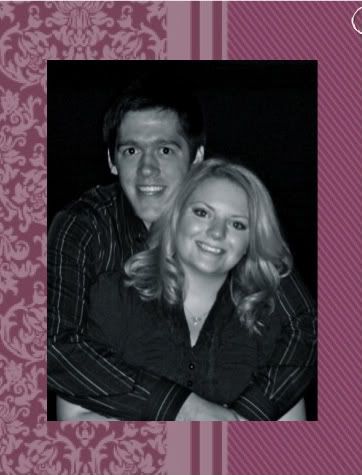 Ashburn,Va where we last served.
Also, Gay, Brad and I are moving to a smaller home here in Fernley which will save us money so we can do the things we hoped to do with the church.
Thank you all so much for all of your prayers, support and encouragement. Can you believe that we have been here for almost a year now! Wow that went fast. We still have a lot of dreams and hopes for this work and we know that God is working here in Fernley through Journey Community Church. We love you all and hope that all of your holidays were fantastic. God bless.
Rod
Don't forget to check out my blog at
www.rodidle.blogspot.com
. Gay has a new blog at
www.gayidle-captiveheart.blogspot.com
.
Take care,
Rod and Gay