EDITION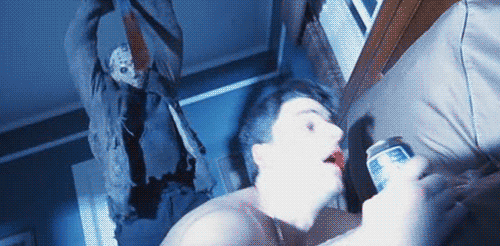 Sup gang!
Just chiming in here right quick with our little monthly ditty :) We hope everyone has been straight KICKIN' IT and relaxin' all cool, because it has been freakin gorgeous around these here parts. Oh Georgia, pretty pretty Georgia. Cook outs and beers, late night tunes, and lots of record packing (not necessarily in that order!). Hopefully the April you're experiencing where ever you live isn't totally full of showers
and furthermore, hope
you all had amazing Easters :) Anyways, there's going to be a lot more record packing going on this month as well because the Aeges LP's are going to be here any day and word on the street is that they came out in a seriously dank manner. We should have them next week and will be shipping preorders immediately upon their arrival :) We'll also be taking preorders TODAY for the repress of If These Trees Could Talk's debut, self titled 12". It's been out of print since 2008, so it's high time we get 'er back out there for new fans of the band to be able to own a copy of it
! More deetz on that below...
This is going to be a quickie because we've got to finish dotting the i's and crossing the t's for the 'ol tax man =/ So without further adieu, l
ets get to the dang news updates already!!
Aeges The Bridge streaming in full exclusively at Rdio.com!
+ preorder update
The dank music streaming website Rdio, is exclusively streaming The Bridge in its entirety prior to the street date! Head over HERE and get thumped by it! Bang them jams son, bang 'em I say!! After you get done bangin' it, be sure to write a review of the album as well!
The LP's will be here any day now. And as always, as soon as they land in the warehouse, they'll be packed up and shipped to everyone that ordered a copy. The hot pink edition sold out really fast, but we do have a few copies of the pink/black swirl available HERE, as well some of the leftover preorder merch, like slipmats, shirts, frisbees, posters, etc. Once these copies of the LP are gone, you'll only be able to get copies through retail, and the band will have an exclusive color as well. Speaking of the bands exclusive color, you can see pics of them now RIGHT HERE. They were recently selling copies of them at their record release show at the immortal Vacation Vinyl in LA and there was a lot of videos taken during the set, so you can find a lot of them on Youtube, here's a particularly dank one:
rocknycliveandrecorded.com: AEGES @Vacation Vinyl
The band recently sat down with Ryan's Rock Show to discuss the band and the upcoming full length, check out the whole video interview right here:
And stay tuned for a new video premier as well, very soon, for the second track off of the album, My Medicine. And remember to check out the video that they put together for Wrong, the albums first track, right here:
And as always, for current news, stay tuned to our website and the bands artist page HERE. And of course, you can follow them on Facebook and Twitter as well :) On April 17th The Bridge will be available worldwide, get ready to feel it all up in ya gutz because it hits HARD boy. Don't believe us? Again, stream the whole thing RIGHT HERE!!
If These Trees Could Talk self-titled debut 12" repress PREORDER!
You got it gang, finally repressing this
classic
instrumental bruiser :) As most of you know, this was the debut material by If These Trees Could Talk, as well as the first record the label ever put out. It holds a very special place in our collective heart and it always will :) You can preorder the repress now over at the website. Just CLICK HERE. Both the band and us agreed that we should keep things pretty much the same on this repress, as far as artwork is concerned. So we simply gave this a standard semi-gloss finish instead of a matte finish, in order to
differentiate
the jackets on each pressing. We recently did this on the Tertia repress and we were stoked on how it came out, so this should have a similar effect :) The other difference is that the inner dust sleeves will be white on this pressing, not black like the first pressing. And here's the vinyl color choices:
Orange Vinyl (limited to 100) Half Orange/Half Black Vinyl (limited to 300)
The band will also have an exclusive color limited to 100 copies. But yeah, snag these now, and stay tuned for the upcoming repress of Above The Earth, Below The Sky as well :)
The band also recently released a new album entitled Red Forest, which you can order HERE.
Friday the 13th Weekend Spring Cleaning Sale!
In addition to those dank Trees LP's, we're also clearing out room in the warehouse by having a big 'ol sale over the weekend, the likes of which you may have never seen! Hit up the webstore RIGHT HERE and get up to 50% select releases! Massive package deals and slashed prices on individual items, check out a few of the gems:
The 2011 Vinyl Package Deal
(Various Artists)
This package deal includes all of our 2011 vinyl releases:
- Eksi Ekso "Brown Shark, Red Lion" 2xLP baby blue vinyl, limited to 100
- Actors&Actresses "We Love Our Enemy" 12" translucent pink vinyl, limited to 100
- Giants "Giants" 7" gold vinyl, limited to 300
- Beware of Safety "Leaves/Scars" 2xLP brown vinyl, limited to 300
- Actors&Actresses "ARC" 12" black vinyl, limited to 98
- Angel Eyes/Beneath Oblivion split 7" gray vinyl, limited to 200
- Beneath Oblivion "From Man to Dust" 2xLP toxic green vinyl, limited to 100
- Junius/Rosetta split 12" clear vinyl, limited to 400
- Chasma "Declarations of the Grand Artificer" 12" red vinyl, limited to 100
These would cost you $134.91 to purchase separately!! Save over $50 and buy them at once... DUH!!! Barely $80 for NINE records, including 2xLP's!!!
Beware of Safety's Vinyl Package Deal
This package deal includes both the black (/250) and red/black swirl (/200) versions of Beware of Safety's It Is Curtains 12" from 2007, as well as the brown colored vinyl of their Leaves/Scars 2xLP. You save about $15 utilizing this deal rather than buying them separate, and you're no idiot... right????
Junius/Rosetta Chasma Giants
split 12" "Declarations of the Grand Artificer" 12" "Giants" 7"
$9.99 $8.99 $4.24
And that's just scratching the surface, there's tons more wicked awesome freakin' deals! EVERYTHING MUST GOOOOOOOOOOO!! Well, not really, but that's what they say in those commercials, so yeah, WE MUST BE OUT OF OUR MIIIIIIINDS!! Check out the entire sale RIGHT HERE,this ends Monday so lets kill it!
Rick's List 'O Mylene Tour Dates
If These Trees Could Talk
4/13/2012...Berlin, DE @ Cassiopeia
4/14/2012...Oberhausen, DE @ Druckluft
4/15/2012...Vienna, AT @ Rhiz
4/16/2012...Budapest, HU @ Instant
4/17/2012...Medvednica, HR @ Tvornica Kulture Zagreb/Sljeme
4/18/2012...Innsbruck, AT @ PMK
4/19/2012...St. Petersburg, RU @ The Waiting Room (Astral Fest)
4/20/2012...Ekaterinburg, RU @ TELE-CLUB (Astral Fest)
4/21/2012...Moscow, RU @ MILK (Astral Fest)
4/13/2012...Berlin, DE @ Cassiopeia
4/14/2012...Poznan, PL @ Fabrika
4/13/2012...Tallinn, EE @ Electric Storm Festival
4/14/2012...Riga, LV @ Nabklab
4/15/2012...Warsaw, PO @ Hydrozagadka
4/16/2012...Berlin, DE @ Lido
4/17/2012...Dresden, DE @ Beatpol
4/18/2012...Vienna, AT @ Arena Vienna
4/19/2012...Munich, DE @ Feiewerk / Orange House
4/20/2012...Stuttgart, DE @ Club 1210
4/21/2012...Cologne, DE @ Underground
4/22/2012...Nottingham, UK @ Hit The Deck Fest
4/23/2012...Glasgow, UK @ Ivory Blacks
4/24/2012...Manchester, UK @ Alter Ego
4/25/2012...London, UK @ Borderline
4/26/2012...Le Havre, FR @ Mac Daid's
4/27/2012...Ahlen, DE @ Schuhfabrik
4/28/2012...Amsterdam, NL @ Winston
4/29/2012...Meerhout, BE @ Groezrock Festival
4/30/2012...Schweinfurt, DE @ Alter Stattbahnof
5/01/2012...Wiesbaden, DE @ Schlacthof Wiesbaden
5/02/2012...Hamburg, DE @ Hafenklang
5/03/2012...Moscow, RU @ Plan B
5/04/2012...St. Petersburg, RU @ Arktika
5/05/2012...Siegen, DE @ Vortex
4/20/2012...Providence, RI @ Local 121
5/11/2012...Allston, MA @ Great Scott
Well, that's going to do it for this one friends. Short and easy, may the rest of your month be the stuff of legends!! Thanks for taking the time out of your day to catch up with us and as always, feel free to hit us up with any questions :) Have a wonderful weekend and don't worry about it being Friday the 13th, that superstitious stuff is for the birds... right??? See you in May!!
xoxo,
Lindsay & Joel