artTILE 2011
opening may 21
Whooo's going to be here?
Here are a few teasers before you see the exhibit,
May 21 - July 10!
penni lowery
linda ellett
deb le air
gretchen kramp
lisa muller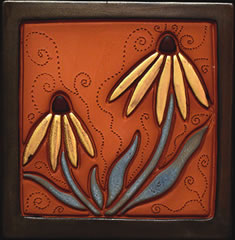 janet tobler
glenda suttman
felice amato
pamela fletcher
kirsten walstead
leslie sweet goshorn
mary philpott
sandra griffin
pat custer dennison
iris & bob jewett
rosalyn tyge
carol rose dean
birgit bach
ruchika madan
emily ulm
michael cohen
john beasley
karen fincannon
Greetings!
Join us this Thursday, May 19 from 5 - 8 for an evening of friends, wine, and relaxation all to benefit Vitality Cincinnati. The neighborhood will be hopping with events going on at many of the fabulous galleries, shops, and eateries ~ check-out Free Healing Touch sessions at indigenous, Morrison & Me, and Nicholson Antiques; live music at the Bonbonerie Cafe, an artist lecture by Holly Schapker at Phyllis Weston Gallery, and a Journaling Program at Kismet (6:30-7pm).
O'Bryonville's Third Thursday's Wine Walk benefits VITALITY Cincinnati, an incredible organization whose goal is to bring affordable, holistic, self-care education and practice to people of all income levels in the Greater Cincinnati area. So enjoy the festivities, the buying, and the giving!
artTILE opens ~ SATURDAY, MAY 21
You wanted it, we asked for it, and WOW did our ceramic artists deliver! 40 contemporary ceramic artists push the boundaries of clay. Their creation challenge what we think of as "tile"; while amusing, delighting, and intriguing us with color and complexity.
The artTILE exhibit runs through Sunday, July 10. This is the exhibit to be experienced ~ from whimsical to traditional styles; diverse imagery of beautiful natural elements to dreamy fairy tales; tiny precious gems to highly-carved reliefs.
You are in for a feast for the eyes and a treat for your home.
meet the artist...create a memory
Kathleen Long
Kathleen Long invites viewers to explore each tile; becoming intrigued by the unique characteristic innate to raku. This rather unpredictable process can yield beautiful colors and distinctive patterns or crack and break into pieces due to thermal shock. It is this unpredictable nature of the raku process that drives Kathleen Long on her continued journey of exploration and experimentation - wow, what rich results!
meet the artist...create a memory
Wendy Penta
Inspired by the Arts and Crafts Era and the symmetry of nature, Wendy Penta's tiles are both realistic and stylized, combing fine detail and soft matte glazes, creating subtly stunning tiles.
meet the artist...create a memory
Scott Weaver
From his single tiles with orchards and birds, to multi-tile panels of woodlands and marsh scenes, Scott Weaver's signature look is high-relief sculpted stoneware tile with a soft glaze background.
meet the artist...create a memory
Susan Altenau
Imagery abounds and colors swirl throughout Susan Altenau's tiles. Doing whatever catches her fancy and making no apologies for her varied subject matter ~ dreamy landscapes to realistic portraiture ~ Susan's work has something for everyone.
meet the artist...create a memory
Hadley Sedgwick
Her tiles, whether whimsical and highly sculptural or sweetly incised, reveal Hadley Sedwick's own naivete, innocence, and spontaneity. Each tile is finished with glossy, bright colors and possess a playfulness desired by all collectors.
meet the artist...create a memory
Sarah Wilisch Horn
How we love our hometown, our childhood haunts and our favorite hang-outs, and no one does these local landmarks better than Sarah Wilisch Horn. Drawings sketched on-site are translated into lovely detailed, hand-carved architectural tiles. Capturing the essence of each place, she can take requests if you can't wait for her to do your own front door.
meet the artist...create a memory
Arlene Knaak
All of Arlene Knaak's creations begin with her playing with clay. She enjoys the hand-building process and then impressing each slab with plants and wild flowers. Lastly, she straw-fires the tiles to give them a unique smokey backdrop and brilliant metallic color.
meet the artist...create a memory
Nancy Hopkins
Using low-relief, earthenware, Nancy Hopkins creates intimately one-of-a-kind tiles that are inspired by her love of animals, gardening, contemporary illustration and the appreciation for the absurdities of everyday life. Each little narrative is then further embellished with acrylic paint, grout , and found objects.
meet the artist...create a memory
Jackie Cohen
Last show in this country! After creating a thriving studio and gallery, Jackie Cohen and her husband, Vaughan Smith, are moving to Nova Scotia to begin a whole new artistic adventure. She'll still be creating her hand-painted, multi-layered, whimsical tiles that harken of her love of nature, small towns, and animals; just in a more off-the-beaten-path setting with a breath-taking view of the ocean.
meet the artist...create a memory
Thank you for your continued patronage of indigenous and your support of our local artists and their creative endeavors. New handmade works arriving daily!
Sincerely, your friends at
indigenous, a handcrafted gallery