CIC Examiner Ron Scott, Blackjack Crane Consultants
A business Open House event resulted in the
establishment of a one-stop certification test center for CIC and introduced CIC MAN to the northern gulf coast.
Innovation Park in downtown Pensacola unveiled the newly remodeled complex and invited Ron Scott, owner of Blackjack Crane Consultants, to attend and introduce area contractors to the OSHA requirements for operator certifications along with rigger and signal person requirements.
Scott contacted Debbie Dickinson, Executive Director for CIC, to request available material to use as handouts. CIC responded with fliers and a banner. Scott said, "I was very appreciative of the help Debbie offered. The event exceeded all expectations and CIC was part of that success. We stopped counting after 1000 people. The event saw contractors, area business owners, elected officials, and construction workers attending and asking questions. I was pleased Florida State Senator Greg Evers took time from his busy schedule to attend. Senator Evers has been a friend of the crane industry for 15 years."
CIC Man soon became the talk of the crowd, Scott reported, "People would ask specific questions about CIC. I decided to have a little fun and would usually answer with 'I am not sure but CIC MAN CAN!'. I would then use the CIC info sheets that had a picture of CIC Man to answer the questions. It became a buzzword into the evening. You could walk through the crowd and hear people say 'CIC MAN CAN!'." It was an interesting event and shows we should always look for a method to grow CIC. The industry appreciates the common sense, good service and affordable solutions offers to meet OSHA requirements for accredited certification. Our nation's economy and our industry needs a break and CIC Man can help!

New members to be installed

at CIC Annual Meeting
February 21-23, 2012
The Crane Institute of America Certification (CIC) Board of Directors will hold its Annual Meeting February 21-23, 2012. This meeting will include hands-on work with various types of equipment and work with officials from Federal OSHA on practical clarifications of the new crane rule.
Bill Russell of Southern Company, an experienced subject matter expert, will be installed as a new Board member at the meeting. He replaces retiring charter member Larry Warren of Southern Company.
The Annual Meeting will also include Board elections and installation of members in new positions. Mike Parnell of Industrial Training International (ITI) is Secretary Treasurer Elect. Norm Hargraves, a public member; Jeff Dudley, a rigging and safety contractor; and Peter Cooke, rigging manufacturing are Governing Committee Members Elect.
Crane Institute of America Certification (CIC) exists to provide comprehensive, convenient, and economical certification for crane users. CIC's mission is to recognize qualified individuals and promote high standards of performance and safety in the crane industry.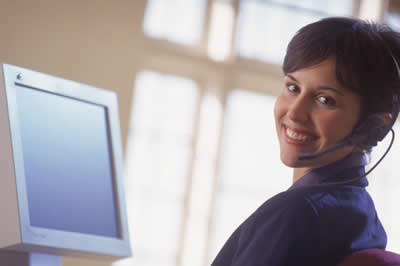 Call 763-476-4242 for personal assistance or visit www.CICert.com
December 2011

. . . . . . .
CIC Annual Meeting of
Governing & Advisory Committees
Interested in having the committees answer questions? Submit them to
tfuller@cicert.com
today!
Business Building Workshop
webinar
January 6 at 11am ET
Start your new year
with success.
Contact Tima Fuller
to register.
Examenes de operador de grúa y pincel fino son disponibles en el español! Registre se ahora.



. . . . . . .
Practical Examiner Workshop for Crane Operator Certifications
January 9-11 - Orlando, FL
February 22-24 - Orlando, FL
March 12-14 - Orlando, FL

Become a CIC...
Examiner
Practical Examiner
Proctor for written exams