Girls Night OUT!




Only $20 Per PERSON


(+ Cost of Food)
SUP Rental Rates October
$40 2 hrs
$50 3 hrs
Includes Local Delivery,
Pickup and Demo
Rent with Option to Buy
Your Rental Fees are Credited Towards Your Purchase Up to $150 per Board
We Cater to Beginners on All of Our Excursion - Click Here to See a List of Our Excursions
Delaware Estuary
Partnership for the Delaware Estuary
One Riverwalk Plaza
110 South Poplar Street, Suite 202
Wilmington, DE 19801
800.445.4935 or 302.655.4990
Info@DelawareEstuary.org
Need a Windsurfing Rental House in
Frisco, OBX
Congratulations to the Wave Jam 2010 Winners
Click HERE to View Wave Jam Photo Gallery
Like Our Website?
757-532-7176
Our Friends at Richmond Media Can Design a Very Professional Website for Your Business or Non-Profit Organization - Give Nick a Call and They'll Take Good Care of You. Tell 'em we sent ya!
Fall Windsurfing Gear
Rental Rates
Starting at...
$95 a Day - Book HERE
Includes Delivery, Professional Rigging and Pickup

www.abkboardsports.com

YES! We Are Open Year Round and The Windsurfing Season is Just Now Getting Started


.
Save 10% with this
COUPON
. The fall is a wonderful time for weekend trips to Southern Delaware; especially for Windsurfing. Board sports don't end after Labor Day. The Windsurfing season is just now getting started and water is still warm. Use this coupon to save 10% and
Book your windsurfing lesson with us today!
Testimonial: My daughter and I had a great day on the bay windsurfing for her and SUP for me. George is a great teacher and we really enjoyed the day. Plan to follow-up with more lessons and maybe yoga on the SUP. Highly recommend DelMarVa Sports.-- Patti
See More Testimonials HERE
Check Out Southern Delaware Tourism's Calendar of Events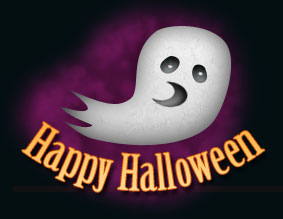 Paranormal Paddles During October

Come paddle DelMarVa ponds by day, then take a local paranormal ghost tour in Southern, DE or Crisfield, MD by night.

B&B Getaways are being offered at the Marquis Manor in in Crisfield, MD.






Package 1


Paranormal Paddling/Bike Riding Historic Haunted Tour

2 nights lodging at 'Bloody Manor' with historian presentation, bike tour $375.00 to homes or stand up paddle or kayak Jane's Island, capped off with a seafood feast (based on seasonal availability) per couple.


Package 2
Too afraid to stay away from home? Then check out this day trip Stand Up Paddle at Slaughter Beach or along the Broadkill River. Enjoy some some hot apple cider and dinner afterwards - $60 per person

Group Tours Welcome
We Are Open Year RoundIt's Good Being First!
There's Fun Stuff to Do in Delaware in the Fall
Click HERE for a Calendar of Events
Saturday, October 9, 2010 Noon to 5 pm
Chesapeake Exploration Center in Chester, Maryland
Try Stand Up Paddling $5

A Family Event · Live Entertainment
Tastings from the Area's Best
Looking for Some Adventure This Fall?

Stroke It with Us on the Beautiful DelMarVa
The Water and Air Temps are Still Warm Well into October



It's Time to Check Your Wetsuits and Drysuits
Are They Ready for Cold Weather?
Click HERE to Read What's Going on at Ayer's Creek Adventures. Don't miss their Pink Paddle on 10/3/10.



Details




Date:

Sunday, October 3rd, 9:00 AM - Noon with a Post Paddle Party Noon - 2:00


Prizes:

Top Fund Raiser, Pretty in Pink - Best Outfit, Breast Cancer Trivia


Afternoon Rentals:

$10 hour per person - all proceeds towards Pink Paddle



Click HERE to Read What's Happening at Adrenaline High.

Click HERE for Coupons.

Looking for an Affordable, High Quality Retreat Center for Your Small Group, Large Family or
Weekend Getaway??
The Farm House is the solution for your meeting, retreat, small group getaway. The 6BR / 6 Bathroom House Sleeps 10+ and rents for only $325 a night. It also has a meeting room, which is perfect for team building, scrapbooking or business meetings.

Imagine a Weekend of Yoga, Massage, Bike Tours and Stand Up Paddling on Nearby Deal Island, MD


Stand UP Paddle and KAYAK Tours Now Available at Frontier Town
SUP YOGA
Experience True Tranquility with our SUP Wellness Package
DelMarVa Board Sport Adventures is Leading the Way on the DelMarVa with Stand Up Paddle Board Wellness
Classes Offered Daily on the DelMarVa
DelMarVa Board Sport Adventures
Team Member of the Month

Daylin Louderback
Meet Daylin Louderback, aka CAPTAIN COWABUNGA DUDE
Daylin lives to surf, sk8board and SUP! He likes writing, painting (art) and music. Daylin is licensed US Coast Guard master/Merchant Mariner deck officer w/sail endorsement (has worked as small pax vessel boat captain for past several years). He has traveled to Hawaii, Caribbean Bermuda & Bahamas, Mexico, BC, both east & west coasts USA. Daylin lives with his better half, Jeanmarie and his 2 year old son: Zephyr.

Benefits of buying from DelMarVa Board Sport Adventures:
We're in Tax Free Delaware

You Can Try Boards Before You Buy

You'll Receive Rental / Excursion Credit Toward Purchase (Up to $150)

Free Excursions for Life After Purchase

Free Consignment Service for Customers Who Have Purchased New Boards

Low Price Guarantee
2 Locations - Lewes, DE and Berlin, MD with Lots of Paddling Locations in Between