THIS WEEK AT THE MUSEUM

Tuesday, October 2 - Sunday, October 7
Artist Talks & Exhibition Reception
ANTHOLOGY 2012: CONTEMPORY PHOTOGRAPHY
This exhibition features a selection of 25 contemporary photographers with a range and breadth of styles, techniques, themes and subject matter who are producing some of the most significant new work in the field today.
FRIDAY, OCTOBER 5, 6:00 - 8:00PM
Exhibition Reception & Artist Talks
Lauren Henkin
Jennifer Schlesinger-Hanson
Click here for more information.
Exhibition Film Series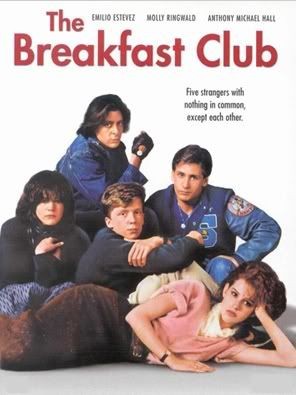 A GIRL AND HER ROOM
Wednesday afternoon matinees continue with our exhibition film series: A Girl and Her Room. Inspired by the exhibition and book of the same name, these dramas, comedies and satirical masterpieces draw us into the confusing, beguiling and compelling world of the modern adolescent.
Wednesday, October 3
1:30pm
The Breakfast Club (R)
Five high school students, all different stereotypes, meet in detention, where they pour their hearts out to each other and discover how they have a lot more in common than they thought. Starring Ally Sheedy, Anthony Michael Hall, Molly Ringwald, Judd Nelson and Emilio Estevez; it is considered to be one of the best high school films of all time as well as John Hughes' most memorable work.

Click here for more information.
Dinner and a Movie
IT'S OK TO LAUGH
This interdisciplinary feature film series presents titles that explore humor and satire in recent cinema. Join Daytona State College faculty members and film specialists for background information, discussion and audience Q & A.
Wednesday, October 3
7:30pm
Monsieur Hulot's Holiday
The pipe-smoking, well-meaning but clumsy character Monsieur Hulot (Jacques Tati) joins the "newly-emerging holiday-taking classes" for a summer vacation at a modest seaside resort. Hulot's character has an unforgettable combination of bafflement at the modern world, with an eagerness to please and just the right amount of eccentricity.
Click here for more information.
Movie Matinee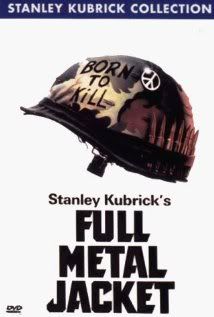 DIRECTORIAL MASTERS
This continuing series will showcase the cinema masterworks of some of the most thoughtful and influential directors in recent decades. Both Stanley Kubrick (UK/USA) and Terence Malick (USA) figure amongst cinema's most unique stylists and each has produced milestone works in twentieth century film culture. Kubrick's work ranges from early masterpieces like Spartacus to rarely seen iconic titles like A Clockwork Orange and the classic war film Paths of Glory. Malick's recent blockbuster The Tree of Life has piqued interest in his earlier visionary works.
Thursday, October 4
1:30pm
Full Metal Jacket (R)
Narrated by and starring Matthew Modine as the pragmatic marine who observes the dehumanizing effects of war; Full Metal Jacket follows a platoon of U.S. Marines through their brutal boot camp training to the Tet Offensive - crystallizing the Vietnam War experience. The film was dapted from the 1979 novel The Short-Timers by Gustav Hasford.
Click here for more information.
Cinema Essentials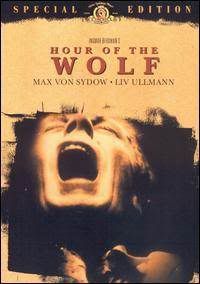 INGMAR BERGMAN
This is the first in a continuing series of sustained explorations of the masterworks of modern cinema. Delving deep into the entire vision of some of cinema's greatest directors, the series starts with the essential masterpieces of Sweden's Ingmar Bergman. From his early, lyrical character studies to the dramatic sweep of his penetrating epics, Bergman's vision and style remains unmistakable and fresh today.
Friday, October 5
1:30pm
Hour of the Wolf
An artist in crisis is haunted by bizarre and disturbing visions from the past while spending a summer on a secluded windy island with his pregnant wife. As the visions reveal secrets, a domestic squabble occurs which leads to tragedy. "The hour of the wolf" refers to the time between midnight and dawn during which the wolf is said to lurk outside people's doors - it is the hour when the sleepless are haunted by their deepest fear.
Click here for more information.
Current Exhibitions
RANIA MATAR: A Girl and Her Room
Continues through December 14, 2012
EDGE TO EDGE: Vintage Panoramic Photography in Florida
Continues through December 14, 2012
BEATE SASS: Tall Timbers Plantation Project
Continues through October 14, 2012
Museum Gift Shop
New arrival at the Gift Shop!
Rania Matar
A Girl and Her Room
Hardcover: 128 pages
Publisher: Umbrage Editions (May 8, 2012)
Language: English
Product Dimensions: 12 x .09 x 9 inches
Sale price: $34.95
Retail price: $40.00
Click here to see more books.
MUSEUM HOURS

OPEN - Tues, Thurs, Fri: 11-5 pm; Wed: 11-7 pm; Weekends: 1-5 pm
June, July and December Hours: Tues-Sun: 12-4 pm

CLOSED - Mondays and for the following dates:

Easter Sunday, Daytona 500 Weekend, Daytona State College Spring Break, July 4, Thanksgiving Weekend, July 30-August 13, Dec 17 - January 11

MUSEUM LOCATION

Unless noted otherwise, all museum exhibitions, events and films are presented at the Southeast Museum of Photography which is located on the Daytona Beach campus of Daytona State College at 1200 International Speedway Blvd, three miles east of 1-95.

The museum is located in the Mori Hosseini Center (Bld. 1200). Visitor parking is available. Gallery admission is free. For detailed exhibition and program information visit www.smponline.org or call the museum information hotline at (386) 506-4475.

Daytona State College prohibits discrimination and assures equal opportunity in employment and education services to all individuals without regard to age, ancestry, belief, color, disability, ethnicity, genetic information, gender, marital status, national origin, political affiliation, race, religion, sex, and veteran status. For more details, read our policy at this link Equal Opportunity Statement or contact: Job B. Clement, Chair of the Equity Committee at 386-506-3403 or 1200 W. International Speedway Blvd., Daytona Beach, Fl. 32114.

Southeast Museum of Photography

A Service of Daytona State College

1200 W. International Speedway Blvd.

(386)506-4475