THIS WEEK AT THE MUSEUM

Tuesday, September 18 - Sunday, September 23
Community Education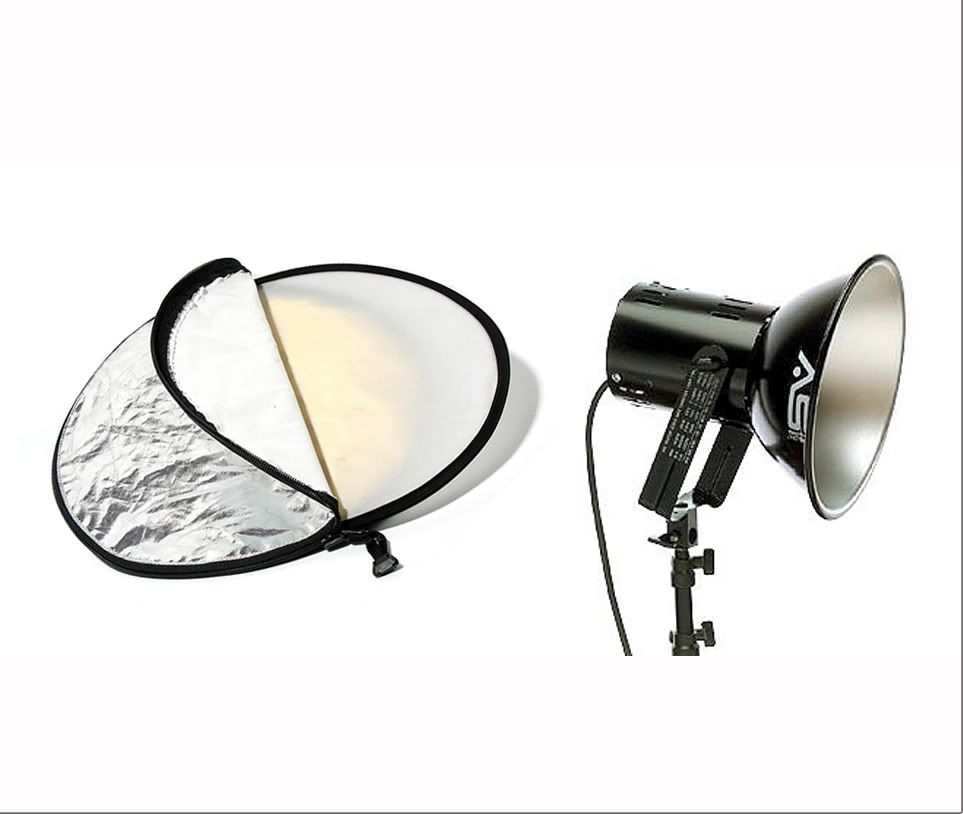 INTRODUCTION TO LIGHTING
The Southeast Museum of Photography's workshops are designed for adults of all ages and skill levels.
Saturday, September 22, 9:00am - 4:00pm

Full Day Workshop (Level I*)

Cost:
$70.00 for one-day workshop.
*Due to limited space, pre-registration and payment is required at least 24 hours in advance.
Lighting is a basic component of photography yet many photographers do not realize how to utilize it to its fullest potential. This condensed "crash course" will help students to identify lighting patterns, correct for common mistakes, and to optimize their results under specific lighting conditions (i.e. bright sun, shade, etc.), explore diffusion techniques, the use of fill flash, and even gain hands-on experience working in a commercial studio setting. Participants will work with and photograph a model provided for the session.
Click here for more information and registration form.
Exhibition Film Series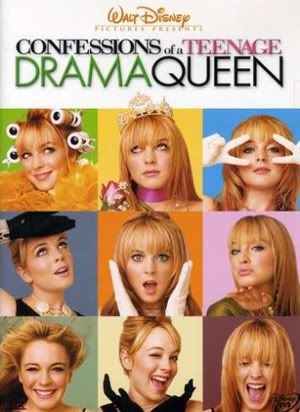 A GIRL AND HER ROOM
Wednesday afternoon matinees continue with our exhibition film series: A Girl and Her Room. Inspired by the exhibition and book of the same name, these dramas, comedies and satirical masterpieces draw us into the confusing, beguiling and compelling world of the modern adolescent.
Wednesday, September 19
1:30pm
Confessions of a Teenage Drama Queen
A teen musical comedy featuring Lindsay Lohan as "Lola", a 15-year-old girl who grew up in New York City and desperately wants to be a famous Broadway actress, only she has just moved with her family to suburban New Jersey. But no matter who or what gets in the way, Lola won't give up on her life's ambition: to be a star!

Click here for more information.
Dinner and a Movie
IT'S OK TO LAUGH
This interdisciplinary feature film series presents titles that explore humor and satire in recent cinema. Join Daytona State College faculty members and film specialists for background information, discussion and audience Q & A.
Wednesday, September 19
7:30pm
Pee-Wee's Big Adventure
Pee Wee Herman loves his bike more than anything else, and when it's stolen, he travels across the country to get it back. Of course, this leads to his big adventure filled with mix-ups, chases, and quirky characters, culminating with the rescuing of animals from a burning pet shop. Written by Paul Ruebens (Pee Wee), Phil Hartman and Michael Varhol.
Click here for more information.
Movie Matinee
DIRECTORIAL MASTERS
This continuing series will showcase the cinema masterworks of some of the most thoughtful and influential directors in recent decades. Both Stanley Kubrick (UK/USA) and Terence Malick (USA) figure amongst cinema's most unique stylists and each has produced milestone works in twentieth century film culture. Kubrick's work ranges from early masterpieces like Spartacus to rarely seen iconic titles like A Clockwork Orange and the classic war film Paths of Glory. Malick's recent blockbuster The Tree of Life has piqued interest in his earlier visionary works.
Thursday, September 20
1:30pm
Lolita
Set in the 1950's, this comedy-drama film is based on the classic novel of the same title by Vladimir Nabokov. James Mason plays Humbert, a 40-something British professor of French literature who rents a room from landlady Shelley Winters. Winters immediately falls for the worldly Humbert, but he only has eyes for her nymphet daughter Dolores nicknamed Lolita.
Click here for more information.
Cinema Essentials
INGMAR BERGMAN
This is the first in a continuing series of sustained explorations of the masterworks of modern cinema. Delving deep into the entire vision of some of cinema's greatest directors, the series starts with the essential masterpieces of Sweden's Ingmar Bergman. From his early, lyrical character studies to the dramatic sweep of his penetrating epics, Bergman's vision and style remains unmistakable and fresh today.
Friday, September 21
1:30pm
Through a Glass Darkly
The first of what came to be called Bergman's "chamber dramas," which positioned four characters in one place as they interacted with each other like a string quartet; this moody family drama takes place during a twenty-four hour period on a remote island, after Karin (Harriet Andersson) has just been released from a psychiatric hospital and is suffering from severe mental illness.
Click here for more information.
Art for Art's Sake
MODERNISM
The path of artistic modernism is traced in the lives and works of some of the most influential modern artists. Starting in the late 19th Century the film series travels through crucial formative periods in Paris and New York and into the late 20th Century.
Friday, September 21
6:00pm
Gaugin: The Full Story
Waldemar Januszczak's epic biography of Gauguin follows the painter through countless twists and turns in a remarkable life that takes him from an idyllic and forgotten childhood in Peru to a horrific and notorious death on the Marquesas Islands. The Gauguin who emerges from this radical re-telling of his story was not only a great painter but also a sculptor, musician, print maker, journalist and ceramicist.
Click here for more information.
Current Exhibitions
RANIA MATAR: A Girl and Her Room
Continues through December 14, 2012
EDGE TO EDGE: Vintage Panoramic Photography in Florida
Continues through December 14, 2012
BEATE SASS: Tall Timbers Plantation Project
Continues through October 14, 2012
Museum Gift Shop
ON SALE at the Gift Shop!
Wayne F. Miller
Photographs
1942-1958
Hardcover: 256 pages
Publisher: PowerHouse Books; First Edition edition (October 14, 2008)
Language: English
Product Dimensions: 10.8 x 1.1 x 11.5 inches
Sale price: $24.95
Retail price: $55.00
Click here to see more books.
MUSEUM HOURS

OPEN - Tues, Thurs, Fri: 11-5 pm; Wed: 11-7 pm; Weekends: 1-5 pm
June, July and December Hours: Tues-Sun: 12-4 pm

CLOSED - Mondays and for the following dates:

Easter Sunday, Daytona 500 Weekend, Daytona State College Spring Break, July 4, Thanksgiving Weekend, July 30-August 13, Dec 17 - January 11

MUSEUM LOCATION

Unless noted otherwise, all museum exhibitions, events and films are presented at the Southeast Museum of Photography which is located on the Daytona Beach campus of Daytona State College at 1200 International Speedway Blvd, three miles east of 1-95.

The museum is located in the Mori Hosseini Center (Bld. 1200). Visitor parking is available. Gallery admission is free. For detailed exhibition and program information visit www.smponline.org or call the museum information hotline at (386) 506-4475.

Daytona State College prohibits discrimination and assures equal opportunity in employment and education services to all individuals without regard to age, ancestry, belief, color, disability, ethnicity, genetic information, gender, marital status, national origin, political affiliation, race, religion, sex, and veteran status. For more details, read our policy at this link Equal Opportunity Statement or contact: Job B. Clement, Chair of the Equity Committee at 386-506-3403 or 1200 W. International Speedway Blvd., Daytona Beach, Fl. 32114.

Southeast Museum of Photography

A Service of Daytona State College

1200 W. International Speedway Blvd.

(386)506-4475