THIS WEEK AT THE MUSEUM

Tuesday, September 4 - Sunday, September 9
Exhibition Film Series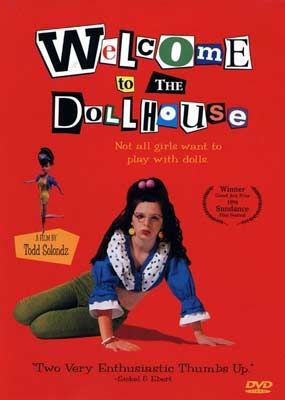 A GIRL AND HER ROOM
The Wednesday afternoon matinee series continues with our exhibition film series: A Girl and Her Room. Inspired by the exhibition and book of the same name these dramas, comedies and satirical masterpieces draw us into the confusing, beguiling and compelling world of the modern adolescent.
Wednesday, September 5
1:30pm
Welcome to the Dollhouse (R)
This relatively low budget, independent film was a surprise success starring Heather Matarazzo as the preteen outcast Dawn Weiner "Wiener Dog" who is desperately trying to survive the 7th grade in suburban NJ with un-attentive parents, mean classmates, a smart older brother, an attractive younger sister, and her own insecurities. This film won the Grand Jury Prize for best dramatic feature at the 1996 Sundance Film Festival.
Click here for more information.
Special Event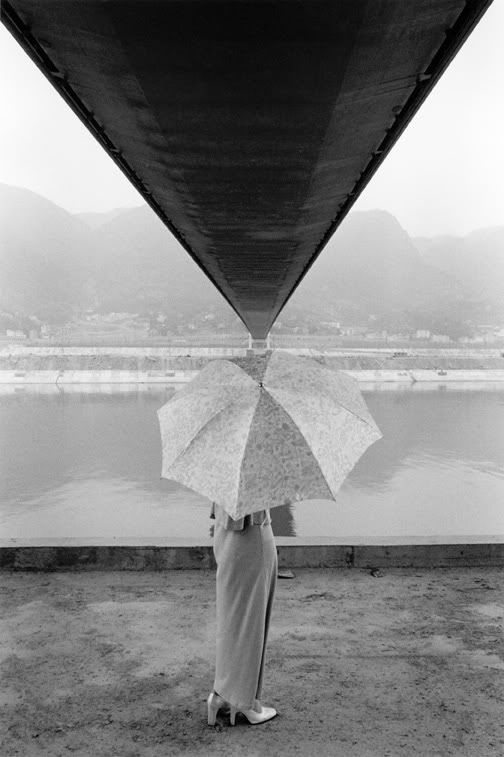 ARTIST'S TALK
STEVEN BENSON
Space and Time: Forty Years in Photographs
Wednesday, September 5, 6:00pm
Reception to follow.
In addition to an extensive career as an exhibiting artist Steven Benson has been a freelance photographer for more than 25 years working on assignment for publishers, advertising agencies and Fortune 500 companies throughout North America, Brazil, Japan, Russia, Mexico, France, Germany and Holland. He is currently an Associate Professor and Program Manager at the Southeast Center for Photographic Studies, School of Photography at Daytona State College in Florida and he serves on the National Board of Directors of the Society for Photographic Education and the ASMP Board of Directors - Central Florida Chapter. This exhibition at the Southeast Museum of Photography represents a forty-year retrospective of his diverse career.

Click here for more information.
Community Workshops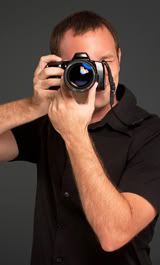 INTRODUCTION TO THE DSLR - Full Day Workshop (Level II)
Designed for adults of all ages.
Cost: $70
Offered on two separate days: Saturday, September 8th & October 20th, 9:00am - 5:00pm
This super condensed "crash course" will introduce students to the basics of using a DSLR camera. Topics covered will include: camera functions and capabilities, shooting techniques, and an introduction to digital viewing and editing on the computer. Participants will learn about depth of field, aperture, ISO, shutter speed settings, image quality and file formats, and the basic rules of composition.
*Due to limited space, pre-registration and payment is required at least 24 hours in advance.
Click here for more information and registration form.
K-12 Education Programs
FAMILY PHOTO FUN DAYS!
Enjoy an afternoon of free parent-child art and photography sessions designed for children aged 6-12.
Saturday, September 8, 1:00 - 3:00pm
Liquidscapes: Colorful Creations (All skill levels)
Get ready to capture some unique effects as you squeeze drops of food coloring into water to create artistic liquid landscapes. The food coloring will appear to float, then slowly disperse into abstract lines and shapes. As the colors continue to sink and shift, you can photograph the interesting ways they form and intersect to create rainbow effects. Experiment with a variety of containers, colors and props!
*All children must be accompanied by a parent or guardian, and due to limited space, pre-registration is required.

Click here for more information.
Museum Gift Shop
ON SALE at the Gift Shop!
Wayne F. Miller
Photographs
1942-1958
Hardcover: 256 pages
Publisher: PowerHouse Books; First Edition edition (October 14, 2008)
Language: English
Product Dimensions: 10.8 x 1.1 x 11.5 inches
Sale price: $24.95
Retail price: $55.00
Click here to see more books.
MUSEUM HOURS

OPEN - Tues, Thurs, Fri: 11-5 pm; Wed: 11-7 pm; Weekends: 1-5 pm
June, July and December Hours: Tues-Sun: 12-4 pm

CLOSED - Mondays and for the following dates:

Easter Sunday, Daytona 500 Weekend, Daytona State College Spring Break, July 4, Thanksgiving Weekend, July 30-August 13, Dec 17 - January 11

MUSEUM LOCATION

Unless noted otherwise, all museum exhibitions, events and films are presented at the Southeast Museum of Photography which is located on the Daytona Beach campus of Daytona State College at 1200 International Speedway Blvd, three miles east of 1-95.

The museum is located in the Mori Hosseini Center (Bld. 1200). Visitor parking is available. Gallery admission is free. For detailed exhibition and program information visit www.smponline.org or call the museum information hotline at (386) 506-4475.

Daytona State College prohibits discrimination and assures equal opportunity in employment and education services to all individuals without regard to age, ancestry, belief, color, disability, ethnicity, genetic information, gender, marital status, national origin, political affiliation, race, religion, sex, and veteran status. For more details, read our policy at this link Equal Opportunity Statement or contact: Job B. Clement, Chair of the Equity Committee at 386-506-3403 or 1200 W. International Speedway Blvd., Daytona Beach, Fl. 32114.

Southeast Museum of Photography

A Service of Daytona State College

1200 W. International Speedway Blvd.

(386)506-4475