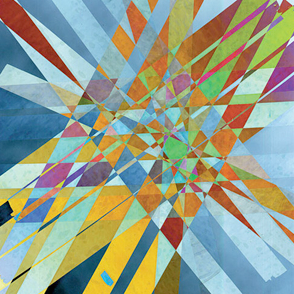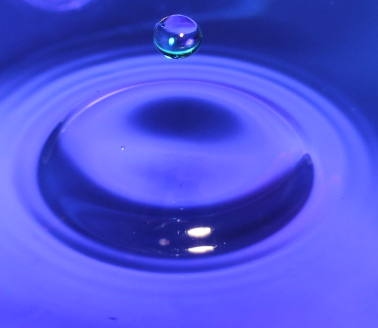 These fun, creative and fast paced camps are designed to introduce the principles of photography and to help students understand the mechanics of digital manipulation, lighting, shooting and editing.
No previous experience is necessary as campers receive hands-on instruction and inspiration!

Structured as separate one week sessions, students may register for one, two, or all three of the weekly sessions. Camps run from 9am-4pm, Monday through Thursday.
Sessions provided for ages 8-15.
Camp sessions begin June 11th!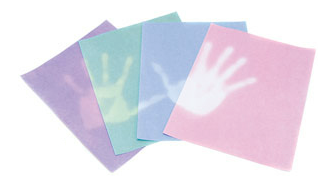 Classes are filling up - register today!
PICTURING THE IMPOSSIBLE (Ages 8-11)
Mix and match a variety of unlikely items (oil and water, food coloring, fabric and bright swirls of paint) to examine what they look like under a close-up lens. Learn cool ways to create geometric "light trails" when painting with light and even try photographing your subject under the blacklight. You can even paint a background for your subject using special phosphorescent paint that glows. Take your photographs from ordinary to extraordinary!
ARTFUL ABSTRACTIONS (Ages 12-15)
This week is about the experimentation and exploration of light, shape and form to create dynamic, colorful works of art with the camera. Discover the artistic potential in a variety of household items. Photograph intriguing designs formed by wisps of smoke, the pearlescent colors of soap and chrystalized salts and even the "fractured" views resulting from your own custom-made kaleidoscope that will fit over your camera lens!
(POP)ULAR PHOTOGRAPHY:
CREATING IMAGES THAT POP (Ages 8-11)
This week incorporates elements of classic pop art and other "hot" techniques that will make your photos seem to pop off the page! Start by printing your portrait on special thermochromic (heat-sensitive) paper that will change color each and every time you touch it. Experiment with ultraviolet "no pop" bubbles, plus trace and photograph your silhouette and other shapes against a glow-in-the-dark studio backdrop.
DEPICTING THE MASTERS:
TIME, MOTION AND MOVEMENT (Ages 12-15)
Learn how to freeze a drop of water in midair or capture a balloon mid "pop" using special lighting techniques. Discover methods that photographers have used throughout history to stop motion and create exposures over long durations of time. Then, test out these techniques as you create your own images: use strobes to freeze your subject mid-jump or create levitation images that appear to defy gravity.

BREAKING NEWS:
THE PRESS PHOTOGRAPHER (Ages 8-11)
This week campers will be challenged to both "solve" and shoot a variety of "breaking news" events around campus, including a mystery at the museum! Special press badges will be issued, giving kids the opportunity to investigate each news-worthy event and document the clues they find. Figure out the who, what, when, where and why, and then combine your images digitally to produce your very own newspaper to showcase your efforts.
HISTORY OR HOAX:
THE "STORIES" BEHIND THE IMAGES (Ages 12-15)
For ages, photographs have been used as evidence, but they don't necessarily always tell the truth. Seeing
is no longer believing in our modern digital world. Explore the stories behind some of the most extraordinary
photographs ever taken and discover some of the tricks used to make images that stretch the truth for many
different purposes. Then put this knowledge to the test as you manipulate and construct your own images to fool your friends.
Each one week session is $185 per child. All material costs are included in the weekly session price, but children may bring their digital camera if they so choose.

Lunch is not included

.




REGISTRATION:

Please call first to make sure spaces are still available. Completed registration forms, along with payment, may be mailed to the museum address listed below or delivered in person to the museum reception desk during regular museum hours.

Please mail registration and payment to:

The Southeast Museum of Photography

1200 West International Speedway Boulevard

If you have any questions about the Summer Photography Camps



MUSEUM HOURS:
OPEN: Tuesday, Thursday, Friday 11:00 - 5:00 | Wednesday: 11:00 - 7:00 | Saturday & Sunday: 1:00 - 5:00 pm June, July, and December Hours: Tuesday - Sunday: 12:00 - 4:00 pm
CLOSED: Closed Mondays and for the following dates - July 31 - August 17 (Summer Recess), December 17-January 11 (Winter Recess), Daytona State College Spring Break, Daytona 500 Weekend, Easter Weekend, July 4, and Thanksgiving Weekend.

MUSEUM LOCATION
Unless noted otherwise, all museum exhibitions, events and films are presented at the Southeast Museum of
Photography which is located on the Daytona Beach campus of Daytona State College at 1200 International
Speedway Blvd, three miles east of 1-95.
The museum is located in the
Mori Hosseini Center (Bld. 1200)
. Visitor parking is available.
Gallery admission is free
. For detailed exhibition and program information visit
www.smponline.org
or call the museum information hotline at (386) 506-4475.


The Southeast Museum of Photography
A service of Daytona State College
1200 W. International Speedway Blvd. (Building 1200), Daytona Beach, FL, 32114
Daytona State College prohibits discrimination and assures equal opportunity in employment and education services to all individuals without regard to age, ancestry, belief, color, disability, ethnicity, genetic information, gender, marital status, national origin, political affiliation, race, religion, sex, and veteran status. For more details, read our policy at this link Equal Opportunity Statement or contact: Job B. Clement, Chair of the Equity Committee at 386-506-3403 or 1200 W. International Speedway Blvd., Daytona Beach, Fl. 32114.