THIS WEEK AT THE MUSEUM

Tuesday, May 8 - Sunday, May 13
Dinner and a Movie
This interdisciplinary feature film series presents titles that explore the treatment of spiritual issues in cinema. Join series host, Daytona State College faculty member and documentary film specialist Eric Breitenbach for background information, discussion and audience Q & A.

Wednesday, May 9
7:30 pm
The Scent of Green Papaya
Little things mean a lot in the world of 10-year-old Mui, a girl who's trained to be a house servant in 1950's Vietnam. As Mui grows up in pre-war Saigon, she finds quiet love with a family friend and discovers the world around her. She marvels at every new sight, sound and scent she experiences while going about her workday life.
Click here for more information.
Exhibition Film Series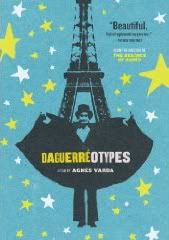 NOUVELLE VAGUE - FRENCH NEW WAVE
The origins and early history of both photography (Daguerre) and cinema
(Lumiere Bothers) are traceable back to Paris. The city has figured prominently in the history of both these arts and has exerted an especially deep influence on the development of contemporary cinema; both in form and content. The French New Wave cinema movement of the early 1960's revolutionized film, film theory and the style of contemporary movies. Presented in conjunction with the A Tale of Two Cities exhibition.
Thursday, May 10
1:30 pm
Daguerreotypes
Daguerreotypes is an intimate documentary portrait of the small shops and shopkeepers on a short stretch of the Rue Daguerre, a picturesque street that has been the filmmaker's home for more than 50 years. Varda opens up a fantastic world in microcosm; a picture of a city and a way of life that no longer exist.
Click here for more information.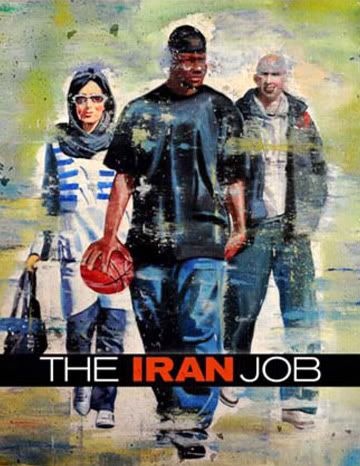 THE IRAN JOB: A "Sneak Peek" Preview Screening
Directed by Till Schauder, THE IRAN JOB is a documentary film that follows American basketball player Kevin Sheppard as he accepts a job to play in one of the world's most feared countries: Iran. With tensions running high between Iran and the West, Kevin tries to separate sports from politics, only to find that politics is impossible to escape in Iran. Filmed in Iran in the winter of 2008-2009, a few months before the uprising of Iran's Green Movement.
Guest Presenters: Filmmaker Till Schauder and Producer Sara Nodjoumi with Q & A after the film screening.
Saturday, May 12
Dessert & Coffee 6:00 pm
Please RSVP if attending to: museum1@daytonastate.edu
Please include your name, number in party, e-mail address and phone number.
For more information, visit www.IASDB.org or www.smponline.org
NIGHTSCAPES: LONG-EXPOSURE PHOTOGRAPHY
Advanced Level Workshop, Level III*
Meets three consecutive Saturdays: May 5, 12, 19, 6:00pm - 9:30pm
Cost: $150 for three-day workshop series
Instructor: Luke Bhothipiti...click here for bio
Practicing long exposure photography is a great exercise for individuals who want to perceive the world in new ways. Learn how to blur and soften the motion of water, to elicit dramatic effects and reveal shadow details, and capture the paths of stars as they trail across the night sky.
CLASS FILLED: Due to overwhelming response, this class has filled to capacity. It will be offered again, so please inquire if you are interested.
For more information about photography workshops, please e-mail Christina Katsolis at KatsolC@daytonastate.edu or call (386) 506-4569.
Click here for more information.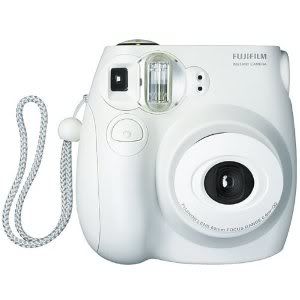 Now Available in the museum Gift Shop for a limited time:
Fuji Instax Mini 7S
An instant camera that takes credit card sized photos.
Film is also available.
Retails for: $89.95
Sale Price: $79.95! + tax
MUSEUM HOURS

OPEN - Tues, Thurs, Fri: 11-5 pm; Wed: 11-7 pm; Weekends: 1-5 pm
June, July and December Hours: Tues-Sun: 12-4 pm

CLOSED - Mondays and for the following dates:

Easter Sunday, Daytona 500 Weekend, Daytona State College Spring Break, July 4, Thanksgiving Weekend, July 31-August 17, Dec 17 - January 11

MUSEUM LOCATION

Unless noted otherwise, all museum exhibitions, events and films are presented at the Southeast Museum of Photography which is located on the Daytona Beach campus of Daytona State College at 1200 International Speedway Blvd, three miles east of 1-95.

The museum is located in the Mori Hosseini Center (Bld. 1200). Visitor parking is available. Gallery admission is free. For detailed exhibition and program information visit www.smponline.org or call the museum information hotline at (386) 506-4475.

Daytona State College prohibits discrimination and assures equal opportunity in employment and education services to all individuals without regard to age, ancestry, belief, color, disability, ethnicity, genetic information, gender, marital status, national origin, political affiliation, race, religion, sex, and veteran status. For more details, read our policy at this link Equal Opportunity Statement or contact: Job B. Clement, Chair of the Equity Committee at 386-506-3403 or 1200 W. International Speedway Blvd., Daytona Beach, Fl. 32114.

Southeast Museum of Photography

A Service of Daytona State College

1200 W. International Speedway Blvd.

(386)506-4475