THIS WEEK AT THE MUSEUM

Tuesday, April 3 - Saturday, April 7
The museum will be closed on Sunday, April 8 for the Easter holiday.
Wednesday Movie Matinee
CITY OF LIGHTS: PARIS
The afternoon matinee series continues with films from Paris, the City of Lights. Early masterpieces, contemporary classics and more recent favorites bring the life and light of legendary Paris to the screen. Presented in conjunction with the museum exhibition: A Tale of Two Cities: Atget's Paris and Berenice Abbott's New York.
Wednesday, April 4
1:30 pm
An American in Paris
Director Vincente Minnelli's love letter to the City of Lights and to the music of George Gershwin. Gene Kelly plays Jerry Mulligan, a former American GI trying to make a living in France as an artist after the war. He's taken on by an American patron of the arts who has other intentions, but he falls in love with a local girl.

Click here for more information.
Dinner and a Movie
SPIRITUAL MATTERS
This interdisciplinary feature film series presents titles that explore the treatment of spiritual issues in cinema. Join series host, Daytona State College faculty member and documentary film specialist Eric Breitenbach for background information, discussion and audience Q & A.
Wednesday, April 4
7:30 pm
Breaking the Waves
Set in a rugged, coastal village in Scotland in the 1970's, this extraordinary film by Lars von Trier is concerned with a naive girl named Bess, who holds regular conversations with God and whose pure and intensely personal faith is hardly tolerated by the gruesome Calvinist elders of her church.

Click here for more information.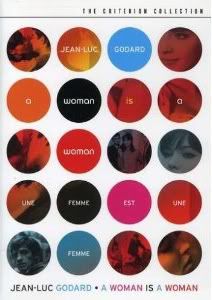 NOUVELLE VAGUE - FRENCH NEW WAVE
The origins and early history of both photography (Daguerre) and cinema
(Lumiere Bothers) are traceable back to Paris. The city has figured prominently in the history of both these arts and has exerted an especially deep influence on the development of contemporary cinema; both in form and content. The French New Wave cinema movement of the early 1960's revolutionized film, film theory and the style of contemporary movies. Presented in conjunction with the A Tale of Two Cities exhibition.
Thursday, April 5
1:30 pm
A Woman is a Woman (Une Femme est une femme)
A playful tribute to the American musical comedy; this breezy film showcases Godard's signature wit and intellectual acumen. The film tells the story of an exotic dancer as she attempts to have a child with her unwilling boyfriend.
Click here for more information.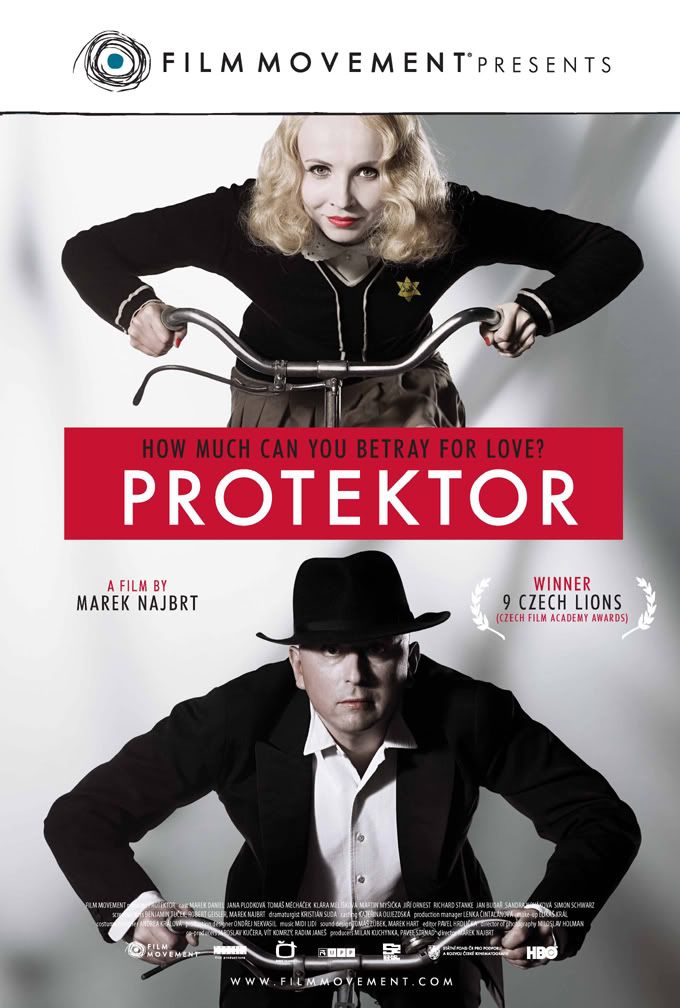 CONTEMPORARY GLOBAL CINEMA
Emerging directors present film festival and alternative titles ranging from searing drama to quirky romances and comedies in this new series of contemporary cinema from around the world. Presented in association with Film Movement, a global, non-profit independent film distributor.
Friday, April 6
1:30 pm
Protektor
Set in Prague at the outbreak of WWII, Protektor centers on the story of radio reporter Emil, who is married to Hana, a famous film star who is initially oblivious to the Nazi threat. Hana's Jewish heritage precipitates her fall from the height of her career to the bottom of the social ladder. In order to protect her, Emil compromises himself, collaborating with the new Nazi-controlled state radio station. Conditions worsen as restrictions on Jews are systematically increased. The assassination of the Third Reich Deputy Protector and a chance encounter on a bicycle bring their malingering marriage to a crisis.
Click here for more information.
Surfing continues to attract top film-making talent and some of the best cinematographers in the profession. Since the origins of the genre in the early 1960's, surf films have taken many forms from documentaries to loose, experimental ramblings and from innovative "road" movies to spectacular
pieces of cinematic art. Presented in conjunction with the SurfLand exhibition.
Friday, April 6 - Double Feature
6:00 pm
One Track Mind
The film features a series of historic surf adventures spanning several generations of surfers whose common focus is to be the best at what they do. The opening sessions include some of the most inspirational and successful wave riders ever, including five former world champions - Tom Curren, Mark Occhilupo, Sunny Garcia, CJ Hobgood and Andy Irons.
Friday, April 6
7:00 pm
Thicker Than Water
Strong on style, but with plenty of substance. A great soundtrack adds so much to the mood and tone of this contemporary evocation of the classic allure of surfing and surf culture.
Click here for more information.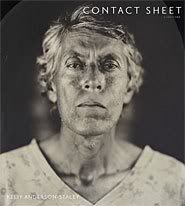 ON SALE THIS WEEK:
Photographs by Keliy Anderson-Staley
From her [hyphen] Americans: Contemporary Tintype Portraits project.
Featured in CONTACT SHEET, a Light Work publication

Sale price: $10.95 + tax
Original price: $14.95 + tax
Click here to see more books.
MUSEUM HOURS

OPEN - Tues, Thurs, Fri: 11-5 pm; Wed: 11-7 pm; Weekends: 1-5 pm
June, July and December Hours: Tues-Sun: 12-4 pm

CLOSED - Mondays and for the following dates:

Easter Sunday, Daytona 500 Weekend, Daytona State College Spring Break, July 4, Thanksgiving Weekend, July 31-August 17, Dec 17 - January 11

MUSEUM LOCATION

Unless noted otherwise, all museum exhibitions, events and films are presented at the Southeast Museum of Photography which is located on the Daytona Beach campus of Daytona State College at 1200 International Speedway Blvd, three miles east of 1-95.

The museum is located in the Mori Hosseini Center (Bld. 1200). Visitor parking is available. Gallery admission is free.

For detailed exhibition and program information visit www.smponline.org or call the museum information hotline at (386) 506-4475.

Daytona State College prohibits discrimination and assures equal opportunity in employment and education services to all individuals without regard to age, ancestry, belief, color, disability, ethnicity, genetic information, gender, marital status, national origin, political affiliation, race, religion, sex, and veteran status. For more details, read our policy at this link Equal Opportunity Statement or contact: Job B. Clement, Chair of the Equity Committee at 386-506-3403 or 1200 W. International Speedway Blvd., Daytona Beach, Fl. 32114.

Southeast Museum of Photography

A Service of Daytona State College

1200 W. International Speedway Blvd.

(386)506-4475