THIS WEEK AT THE MUSEUM

Tuesday, March 20 - Sunday, March 25
Wednesday Movie Matinee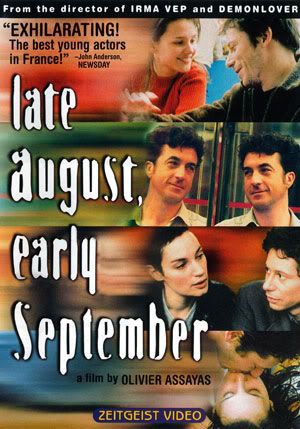 CITY OF LIGHTS: PARIS
The afternoon matinee series continues with films from Paris, the City of Lights. Early masterpieces, contemporary classics and more recent favorites bring the life and light of legendary Paris to the screen. Presented in conjunction with the museum exhibition: A Tale of Two Cities: Atget's Paris and Berenice Abbott's New York.
Wednesday, March 21
1:30 pm
Late August, Early September (Fin août, début septembre)
The story of a quartet of Parisian adults (young and not so young) grappling with love, indecision, and crises of confidence, is not titled for a time of year but for a feeling, a tone, and a sense of passage. The quirky Assayas beautifully captures a portrait in messy emotions and contradictions with modesty and sympathy.
Click here for more information.
Dinner and a Movie
SPIRITUAL MATTERS
This interdisciplinary feature film series presents titles that explore the treatment of spiritual issues in cinema. Join series host, Daytona State College faculty member and documentary film specialist Eric Breitenbach for background information, discussion and audience Q & A.
Wednesday, March 21
7:30 pm
Blue Velvet (R)
David Lynch peeks behind the picket fences of small-town America to reveal a corrupt shadow world of malevolence, sadism, and madness. From the opening shots Lynch turns the Technicolor picture postcard images of middle class homes and tree-lined lanes into a dreamy vision on the edge of nightmare.
Click here for more information.
NOUVELLE VAGUE - FRENCH NEW WAVE
The origins and early history of both photography (Daguerre) and cinema
(Lumiere Bothers) are traceable back to Paris. The city has figured prominently in the history of both these arts and has exerted an especially deep influence on the development of contemporary cinema; both in form and content. The French New Wave cinema movement of the early 1960's revolutionized film, film theory and the style of contemporary movies. Presented in conjunction with the A Tale of Two Cities exhibition.
Thursday, March 22
1:30 pm
Céline & Julie Vont En Bateau (Celine & Julie Go Boating)
Two friends cross the line between reality and fantasy and find themselves caught up in a murder mystery. Rivette celebrates the magic of stories and the power of the imagination in this thought-provoking cult classic.
Click here for more information.
CONTEMPORARY GLOBAL CINEMA
Emerging directors present film festival and alternative titles ranging from searing drama to quirky romances and comedies in this new series of contemporary cinema from around the world. Presented in association with Film Movement, a global, non-profit independent film distributor.
Friday, March 23
1:30 pm
Come Undone
Anna has everything she thought she could ever need: a respectable career, a caring family, and a loving partner, Alessio. But when she meets Domenico, a handsome, married waiter, her neatly ordered world begins to fall apart. They quickly fall into a heated affair, based on secret meetings, stolen
caresses, cell phone fights, and endless lies.

Click here for more information.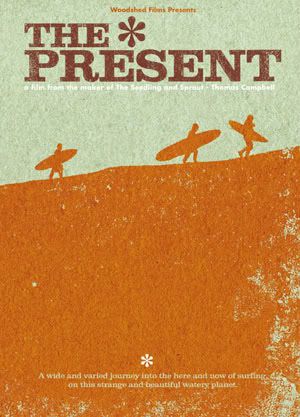 SURFING ON FILM
Surfing continues to attract top film-making talent and some of the best cinematographers in the profession. Since the origins of the genre in the early 1960's, surf films have taken many forms from documentaries to loose, experimental ramblings and from innovative "road" movies to spectacular pieces of cinematic art. Presented in conjunction with the SurfLand exhibition.
Friday, March 23 - Double Feature
6:00 pm
The Present
The Present is the 3rd and newest film from the acclaimed surf movie director/artist Thomas Campbell, director of The Seedling and Sprout. The Present is yet another look into a wide range of possibilities of accessing the surfing experience, with a multi-cultural, diverse surf craft and wide range of surfers.
Friday, March 23
7:30 pm
Come Hell or High Water
The film explores the history and progression of the sport of bodysurfing and the pureness that comes from riding a wave. Shot primary in 16mm, the film takes a unique look at the culture, beauty and simplicity of the sport, capturing the stories and locations of those who belong to this community.
*Special Guest Appearance - Cinematographer Scott Soens
Click here for more information.
Museum Gift Shop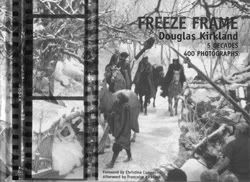 FREEZE FRAME - Douglas Kirkland
5 Decades / 400 Photographs
Hardbound, 352 pages. Forward by Christina Comencini. Published in 2007.
ON SALE! $29.95 (was: $39.95)
(Prices do not include Florida sales tax or shipping & handling.)
Limited quantities remaining.
Click here to see more books.
CURRENT EXHIBITIONS
[hyphen] AMERICANS: CONTEMPORARY TINTYPE PORTRAITS by KELIY ANDERSON-STALEY
Continues through May 2, 2012
A TALE OF TWO CITIES: Eugene Atget's Paris and Berenice Abbott's New York
Continues through May 2, 2012
Continues through April 22, 2012
FLUIDRIVE: Modern Dageurreotypes - Curtis Wehrfritz
Continues through April 22, 2012
WONDERS: Images of Florida's Forests by Stuart Rome
Continues through April 1, 2012 at the Lyonia Gallery in Deltona
MUSEUM HOURS

OPEN - Tues, Thurs, Fri: 11-5 pm; Wed: 11-7 pm; Weekends: 1-5 pm
June, July and December Hours: Tues-Sun: 12-4 pm

CLOSED - Mondays and for the following dates:

Easter Weekend, Daytona 500 Weekend, Daytona State College Spring Break, July 4, Thanksgiving Weekend, July 31-August 17, Dec 17 - January 11

MUSEUM LOCATION

Unless noted otherwise, all museum exhibitions, events and films are presented at the Southeast Museum of Photography which is located on the Daytona Beach campus of Daytona State College at 1200 International Speedway Blvd, three miles east of 1-95.

The museum is located in the Mori Hosseini Center (Bld. 1200). Visitor parking is available. Gallery admission is free.

For detailed exhibition and program information visit www.smponline.org or call the museum information hotline at (386) 506-4475.

Daytona State College prohibits discrimination and assures equal opportunity in employment and education services to all individuals without regard to age, ancestry, belief, color, disability, ethnicity, genetic information, gender, marital status, national origin, political affiliation, race, religion, sex, and veteran status. For more details, read our policy at this link Equal Opportunity Statement or contact: Job B. Clement, Chair of the Equity Committee at 386-506-3403 or 1200 W. International Speedway Blvd., Daytona Beach, Fl. 32114.

Southeast Museum of Photography

A Service of Daytona State College

1200 W. International Speedway Blvd.

(386)506-4475