EXHIBITION SEASON PREVIEW
Southeast Museum of Photography
Spring 2012

January 27 - April 22, 2012
Historic technique meets contemporary subject in the stunning luminosity of SurfLand. On the beaches of Montauk's Ditch Plains and Rhode Island to Malibu, Del Mar and Rincon in California; and most recently on Australia's Pacific coast, Sternbach's distinctive process lures surfers to pose for her camera and results in what the photographer calls "part performance, part laboratory."
January 27, 6-8 pm: ARTIST TALK, BOOK SIGNING and OPENING RECEPTION
Upcoming Exhibition - Opening January 27, 2012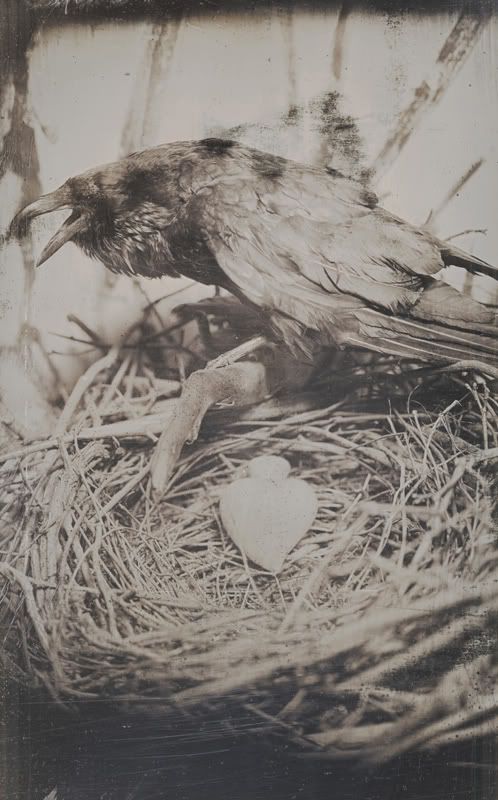 FLUIDRIVE: MODERN DAGUERREOTYPES
CURTIS WEHRFRITZ
January 27 - April 22, 2012
Work in the Fluidrive series spans over six years and is concerned with forms of lyrical and allegorical story-telling. Wehrfritz's daguerreotype images are very much concerned with an overt theatricality and an implied narrative structure in the events, scenes and characters that are depicted.
"The series of work, entitled 'Fluidrive' is focused on the use of ritual. I am interested in a lyric image that can be revisited by the viewer in the way one re-visits the feelings created in a song or prose." - Curtis Wehrfritz
March 30, 6-8 pm: ARTIST TALK AND RECEPTION
Upcoming Exhibition - Opening March 2, 2012
[hyphen]-AMERICANS: CONTEMPORARY TINTYPE PORTRAITS
KELIY ANDERSON-STALEY
March 2 - May 2, 2012
These are portraits of contemporary Americans, but each one is made as a unique and un-reproducible tintype image using a technology and a technique from the middle of the nineteenth century.
"Each image in this project presents a face and is titled simply with a first name.
The title of the project alludes to the hyphenated character of American identities
(Irish-American, African-American, etc.), while only emphasizing the shared American identity."
-Keliy Anderson-Staley
March 2, 6-8pm: ARTIST TALK AND OPENING RECEPTION
Upcoming Exhibition - Opening March 2, 2012
A Tale of Two Cities: Eugene Atget's Paris and Berenice Abbott's New York
March 2 - May 2, 2012
More than an exhibition of architectural photography, this show examines the work of two artists who were inextricably linked to each other and to the development of modern photography.
Berenice Abbott met Atget in 1925 when she was working as a darkroom assistant to Man Ray. Abbott was deeply and permanently affected by Atget's images, saying later that there was a sudden flash of recognition- the shock of realism unadorned.
March 2, 6-8pm: OPENING RECEPTION
CURRENT EXHIBITIONS
DOUGLAS KIRKLAND: RETROSPECTIVE Fifty Years of Photography
Continues through February 19
WONDERS: Images of Florida's Forests by Stuart Rome
Continues through March 18
Selections from the Permanent Collection of the Southeast Museum of Photography: Andrey Chezhin and Rogelio López Marín (Gory)
Located at the Atlantic Center for the Arts in New Smyrna Beach, FL.
Continues through February 4
MUSEUM HOURS

OPEN - Tues, Thurs, Fri: 11-5 pm; Wed: 11-7 pm; Weekends: 1-5 pm
June, July and December Hours: Tues-Sun: 12-4 pm

CLOSED - Mondays and for the following dates:

Easter Weekend, Daytona 500 Weekend, Daytona State College Spring Break, July 4, Thanksgiving Weekend, July 31-August 17, Dec 17 - January 11

MUSEUM LOCATION

Unless noted otherwise, all museum exhibitions, events and films are presented at the Southeast Museum of Photography which is located on the Daytona Beach campus of Daytona State College at 1200 International Speedway Blvd, three miles east of 1-95.

The museum is located in the Mori Hosseini Center (Bld. 1200). Visitor parking is available. Gallery admission is free.

For detailed exhibition and program information visit www.smponline.org or call the museum information hotline at (386) 506-4475.

Daytona State College prohibits discrimination and assures equal opportunity in employment and education services to all individuals without regard to age, ancestry, belief, color, disability, ethnicity, genetic information, gender, marital status, national origin, political affiliation, race, religion, sex, and veteran status. For more details, read our policy at this link Equal Opportunity Statement or contact: Job B. Clement, Chair of the Equity Committee at 386-506-3403 or 1200 W. International Speedway Blvd., Daytona Beach, Fl. 32114.

Southeast Museum of Photography

A Service of Daytona State College

1200 W. International Speedway Blvd.

(386)506-4475