We love working with friends, family members, neighbors and co-workers! It's never a bad time to help someone by recommending a beautiful landscape, kitchen or pool renovation.
If you know someone who could benefit from Complete Landsculpture's service, let us know. We are more than happy to thank you with a gift card and service vouchers for thinking of us!
Outdoor Living:

Free outdoor cooling or heating element with an outdoor living purchase of $20,000 or more

Referral Bonus:

Receive double referral dollars and a $25 gift card for referring friends, family, neighbors or co-workers to us.

Irrigation Services:

Pool Services:

Free Ozone System upgrade with the purchase of a new pool or remodel.

Valid for contracts signed June 1, 2012 through June 30, 2012. Only 1 promotional offer allowed per property per month. Offer not valid on previous services, solutions, proposals or agreements.
Outdoor Summer Tips

Prune trees and shrubs
Apply post-emergent weed control
Have a irrigation systems checked and modified
Clear debris from plant beds and gardens
Maintain healthy soil and mulch to help with water retention
Check trees for proper watering
Inspect for insects and diseases
Clean hardscapes and maintenance as needed
Check lighting and illumination
Gather ideas and notes for Fall design, installation and construction projects
Quick Links
Follow Us on Social Media
Summer Time and the (Outdoor) Living is Easy!
Summer is here. Well, technically it is not here just yet, but with the temperatures well into the 90s on most afternoons, it is hard not to think that the summer has arrived. Rising temperatures make most of us want to run inside and soak up the air conditioning. However, with the recent and welcomed rainfall, the landscape all around town is absolutely gorgeous! And just think- it was not long ago that we were entering triple
digit days of no rainfall.
Although it has rained a fair amount in recent weeks, we are certainly not out of the clear with droughts and water restrictions. Whether your area is under voluntary, mandated or no restrictions at all, it is always important to our local, regional and global environments to be aware of our water usage and conservation efforts.
Since our beginning almost 30 years ago, Complete Landsculpture has made it a a priority and mission to promote, educate and enable our clients to design, install, construct and maintain the best landscapes and outdoor living areas for their properties. This includes sustainable design, adapted landscapes and native materials.
We live in one of the
most beautiful and diverse areas of the country. Get outside and enjoy what nature has to offer. And if you need a little help with making your outside area a paradise that you love all year long, contact us. We love creating beautiful landscapes and outdoor areas for our clients, family and friends.
From all of us here at Complete Landsculpture, we hope that you have a wonderful and safe summer!
-The Complete Landsculpture Team
Taking the Stress (at least some of it) Out of Selling Your Home: Tips for Increasing Curb Appeal

The summer is an ideal time for many families to sell their home and buy a new one. Along with the excitement of moving into a house, beginning with a new design, a renovation project or even a better neighborhood, there are many anxieties that come along with selling and buying a home.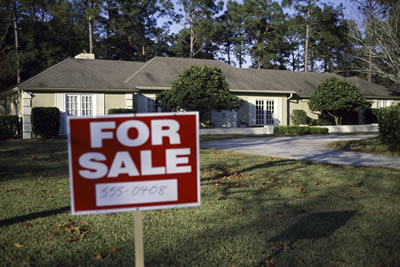 Even the most avid real estate lover can tell you that moving is no easy task.
If you are considering selling your home or even if you are buying a first home this summer, here are a few quick curb appeal tips that you may want to consider.
With some of these tips and suggestions, you'll be able to increase interest in your home to prospective buyers or make your new place the envy of neighborhood!
Rise & Bloom Home Tour 2012 in the Dallas Morning News
If you missed us in the newspaper a few weeks ago, check out an article from the Dallas Morning News' Arts & Life section that was published on May 24. Complete Landsculpture and owner Chris Strempek were featured in the article titled "Landscapes of Luxury." One of our clients' homes was featured on the front page and our owner, Chris Strempek, was interviewed about the landscape at the residence.
The article focused on the Rise & Bloom Garden tour that took place on June 2.

"People love viewing gorgeous private gardens. Television series are dedicated to showing lush landscapes with beautiful stone walls, dripping fountains and Old World statuary."

To read the full article online,
click here
.
Set Your DVR! Designing DFW Airs This Sunday
Don't forget to tune in this Sunday or set your DVR to record Designing DFW with Jocelyn White. Gene Freeman, co-owner of Complete Landsculpture, will be featured on Designing DFW with Jocelyn White on Sunday, June 10 at 11:00 a.m.
The Father's Day special edition of the show will have a segment that will focus on Complete Landsculpture's update of host Jocelyn White's new backyard.
Also, check out the hosts of Designing DFW on the cover of GRAND LUXE Magazine's June 2012 issue. The inside article features all of the show's segment hosts and the videographer. We are really proud to be a part of such an amazing team of people!