Networking Lunch Jul 3 - 11:30 AM
Great business leads, great food, great FUN!
Looking for a new avenue to pick up contacts? Join us for lunch at Dickey's BBQ Pit, 642 Uptown Blvd, Suite 202, located behind Dunkin Donuts. Open to all that want to network and need to eat.
Referral Exchange Tuesdays - 11:30 AM
Get More Qualified Referrals!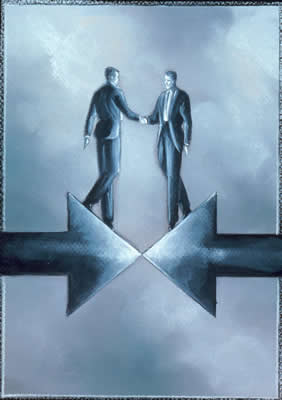 Did you know that word of mouth referrals are up to 27% more effective than any printed advertising and cost you nothing.
If you'd like more qualified referrals to help you grow your business, join us on these new dates at 11:30 for some lunch and leads.....
2nd Tuesday - Jul 10
Schlotzsky's,
207 E. FM 1382
4th Tuesday - Jun 24
Chamber, 300 W. Houston
Coffee & Connections Jul 11 - 7:30 AM
Premier peer learning, networking group designed to build business relationships. Open to anyone that wants to build name recognition, connect with business leaders, network and strengthen relationships in an informal, no expectations atmosphere. Simply bring $2.00, plenty of business cards, and anything you would like to donate to the giveaways.
Event will be at 109 W FM 1382.

Chamber Night Out Jul 12 - 5:30 PM
Don't miss this opportunity for International Networking!


Welcome thirty women from Afghanistan and Rwanda attending the Peace Through Business Program
Northwood University's Knight Hall - Lambert Commons
1114 W. FM 1382, Cedar Hill
Co-hosted by The Cedar Hill Economic Development Corporation & Sodexo Campus Food Services
Chamber 101 Jul 24 - 7:30 AM
Business Luncheon Jul 26 - 11:30 AM
The State of Healthcare and Methodist Charlton Medical Center
Jonathan Davis, FACHE - President of Methodist Charlton Medical Center and his staff will deliver a State of Healthcare address with additional focus on Women, Ortho and Your Heart. This address is bound to be filled with great information on healthcare as it stands today. PLAN TO ATTEND! This luncheon will be held at Charlton Medical Center.
Click For More Info and to Register NOW!
Last Monday Jul 30 - 6:00 PM
Last Monday is a monthly networking event hosted on the last Monday of the month at various businesses throughout the year. This event is designed for you to develop new business relationships in an informal environment.
Bring plenty of business cards.
316 Cooper St, Cedar Hill

Welcome New Members
SIPS Consults

550 N. Main St, Ste 204

Duncanville, TX 75116

Sharyn Combs

972-572-1988 x 107

Dickey's Barbeque Pit

642 Uptown Blvd, Ste 202

Cedar Hill, TX 75104

Mark Kerr

972-291-3060

Church on the Hill

P.O. Box 3815

Cedar Hill, TX 75106

Jami McCain

972-293-1612
Diamond Member




Platinum Members

Gold Members
Cedar Hill EDC
Comfort Rehab & Chiropractic
Oncor Electric Delivery
TXI
Silver Members
AAFES
Atmos Energy
Coca-Cola Enterprises
Nationwide Construction
Proforma A-Z Specialties
Prosperity Bank
Regions Bank
UNT - Dallas Campus
A Premier Chamber serving and enhancing our community through business growth and development
Committee Meetings
Thursday, Jul 12
Government Affairs Committee
@ Dick's Uptown Cafe,
610 Uptown Blvd, Suite 100 - 7:30 am
Tuesday, Jul 17
Business Development Council
will not meet in July.
Wednesday, Jul 25
Membership Development Council / Ambassador Committee
@ Chamber - 11:30 am - B.Y.O.L.
Have you logged into your account via the website? You can now manage Member Info, including paying invoices on line, monitoring account activity, updating profile, reps and business info.
Register and pay on line for events.
You can post "Hot Deals," Job Openings and Events for FREE!
Coaching Series

The Competitive Edge Coaching series will be taking a break for the summer. Enjoy your families, vacations or concentrate on your business. Watch for details on the fall series.