D'Var Torah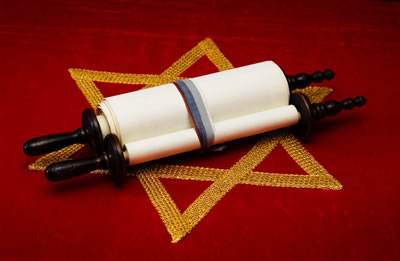 Lee I. Sherman
I travel a fair amount these days, both to large cities and smaller towns. As I write this, I am sitting in Mt. Vernon, Ohio, a few miles from my son's college. I took an early morning walk around the town this morning and being on the wrong end of these late daylight savings days, it was dark for most of the walk. Despite the lack of light, and the cool temperatures which had folks bundled up, and the fact that I was a total stranger to anyone I passed, as I went by they all nodded and spoke and wished me a good morning. I felt welcomed.
In this week's parashah, Va-yera, the opening scene has the recently circumcised (and certainly in discomfort) Avraham running from his tent to greet three strangers who are passing by. Of course, we learn that the three are angels, but for Avraham, he is not discriminating because of who his guests may be, he is welcoming to all. This is a beautiful example of the mitzvah of welcoming guests - the act of which is fulfillment enough, although Avraham and Sarah do gain the reward of a son after their graciousness with their guests.
It is not always so easy to be welcoming to strangers these days. We live in a world of violence and terror which breeds suspicion. We are all very busy moving through our own spheres each day. Maybe the world is too complicated and neither trusting nor trustworthy enough to bring strangers into our homes as Avraham so readily did. But, certainly we are capable of a smile, a nod, and a greeting, like the people of Mt. Vernon, that can make a stranger feel welcome.
Shabbat Shalom
2011 AJFCA Annual Conference
Ann Zeller
Director, Meetings and Conferences
AJFCA Plans for their Best Conference Ever!
The AJFCA Annual Conference is great for lots of reasons -- the guest speakers and presenters are just as amazing as the attendees, and the program sessions and the networking opportunities for both AJFCA professional and lay leaders can't be matched anywhere else. It has been and always will be.... The best conference ever!
Every year we've raised the bar.
The 2011 AJFCA Annual Conference Committee met last week and began the huge and exciting process of planning an even more effective conference this coming May. Last year's was extremely successful and this Conference Committee intends to top that.
The committee realizes that many of our attendees will be traveling a considerable distance to attend and are focusing their efforts to produce a program with a fresh new look and cutting edge/interactive conference events.... not to be missed. Many thanks to them for all their hard work and efforts.
So, stay tuned to my column in this e-newsletter for the latest information regarding the upcoming best conference ever!
P.S. This year's conference will be Thriving in the New Frontier.