Upcoming Events
Farmers Markets
Open every Wednesday and Saturday until October 31st
Farmers Market Closing Harvest Festivals
Saturday October 27 at Appleton Way and Wednesday October 31 at corner of Lawrence and Park Streets
Garden Closing
End of growing season celebration and potluck planned for Saturday, October 20 at Giuffrida Place Community Garden 1:00-4:30 pm.
Glow Gala
Annual fundraising event planned for Thursday, November 29
Help Support the MA Environmental Trust!
The MET recently awarded us $35,000 in support of our
Spicket River Revitalization Project.
Your purchase of an environmental trust licence plate helps to ensure future funding will be available!
Will you help us meet the Challenge?
Help us win $25,000 through the Giving Common Challenge by donating on their website until tomorrow at 8pm. Search

f

or Groundwork Lawrence

.
NEXT STEP LIVING!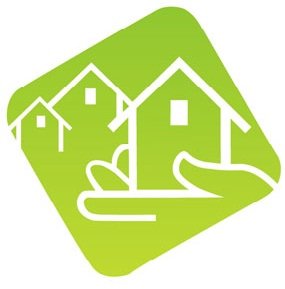 Help raise funds for GWL by completing this very easy and FREE Home Energy Assessment
Click here
!

Thank you for helping to make the 11th Annual Spicket River Cleanup a Success!

The 2012 Spicket River Cleanup m

ade another great impact this year. Over four-hundred volunt

eers, two-thirds of whom were youth, congregated at six sites along theSpicket

River

Greenway and hauled away approximately eight tons of trash, 1,000 pounds of steel, 900 gallons of invasive species yard waste and about 75 tires.

We want to give a sincere thanks to all of you who came out to the event as well to the many sponsors and partners who made the event possible.

Thank you event partners: Covanta, City of Lawrence,

Department of Conservation and Recreation, Farmer Dave's, Jackson Lumber & Millwork, La Fruteria, Mainstream Global and Rumbo. Finally, we would like to give a special thanks to our sponsors for making the event possible:
Glow Save The Date!
Are you an artist (or an aspiring one)?: Call for Eco-Art!
If you are familiar with our annual fundraiser, Glow Gala, you are familiar with Eco-Art. For those new to it, here it is defined:

It incorporates at least one of the "4 R's" (Reduce, Reuse, Recycle, Repair).
It promotes environmental awareness.
It educates others about environmental injustice, and/or conveys a vision for addressing it.
It is comprised of environmentally-friendly materials.

Eco-art Includes

Lanterns, home furnishings and housewares, photography, sculpture, paintings, or mixed media pieces. However, it must incorporate at least 1 of the "4 R's" and at least 1 other bulleted item listed above

Submissions Deadline:

Thursday, November 8, 2012, 5:00 PM


Drop-off & Pick-up Location: GWL, 60 Island Street, 3rd Floor, Lawrence, MA
Questions?: Contact Rosa