Upcoming Events
Farmers Markets
Open every Wednesday and Saturday
National Night Out

Ribbon-cutting Ceremony
Milestone celebration for the Spicket River Greenway - Official Date TBD
Annual Clean-up set for Saturday, September 22
Trails & Sails

Weekends of Sept 21-23, and Sept 28-30.

Learn more >>
Join Our Team!
GWL Program Director
and Education Program Coordinator open for application
NEXT STEP LIVING!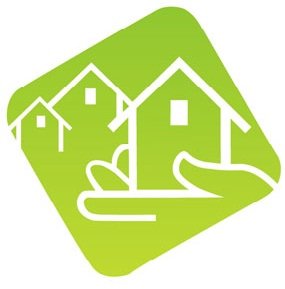 Help raise funds for GWL by completing this very easy and FREE Home Energy Assessment
Click here
!
Spicket River Clean Up!
Join us for a day of activities, FREE BBQ, and bettering the Lawrence environment! Click
here
to learn more and sign up today!
Support GWL at Whole Foods!
During the month of August, Whole Foods Andover is sponsoring GWL by promoting cash-register coupons! Stop by Whole Foods to learn more!

Call for Eco-Art!
Interested in Eco-Art, or want to learn more about what it is? Click here to learn more and click here to download the registration form!
Farmers Market Contest!
Support the Lawrence community and vote for the Lawrence Farmers Market in America's Favorite Farmers Markets™ contest!

National Night Out Tonight!



We here at Groundwork Lawrence will be joining community residents tonight to celebrate National Night Out--

a crime and drug prevention event.

This community-engaging event will take place at Manchester and Brook Park in Lawrence from 5-8pm. There will be free food, games, face-painting, music and more!

National Night Out is designed to: (1) heighten crime and drug prevention awareness; (2) generate support for, and participation in, local anti-crime programs; (3) strengthen neighborhood spirit and police-community partnerships; and

(4) send a message to criminals letting them know neighborhoods are organized and fighting back.

Last year over 37 million people celebrated, nationally. Come join the fun in Lawrence with Groundwork Lawrence!
Former Green Team member honored with President Clinton

For those who haven't heard, former Green Team member, Anthony Choquette, earned the prestigious Global Environmental Leadership Award from the Walden Woods Project last week amongst four other award winners, including former President Bill Clinton. Anthony was recognized for his efforts in the Lawrence community, including his work to improve the Spicket River, lead healthy eating workshops, and the expand Lawrence community gardens. On top of that, he was also honored for his collaborative work with the EPA on water quality monitoring systems for the Shawsheen River, and gathering information on possible sewage leaks.

Forrest Foundation intern, Ryan Tengler sat down with Anthony the week following his award ceremony and gained some perspective on what makes him strive every day to make a difference in Lawrence. His response reflected his passion: "My inner drive comes from wanting to change the negative perception of Lawrence. There are still people out there who think it's a nasty city and it's so frustrating...because there are so many positives that are overlooked and not given any attention." Later in the interview, Ryan asked him to, "Imagine yourself at 40 years old. You wake up and pick up the newspaper and see and image on the front page. You're in that image, and it represents your life's work. What would the headline read?" Anthony was ready within seconds to answer the question, which was simple and meaningful. He stated, "For my headline, I would like it to read: 'Lawrence is Finally Back on its Feet.'" According to Ryan, If one thing was absolutely clear by the end of the interview, it was that Anthony has a distinct and blazing passion to bring prosperity back to the city that he grew up in and loves. Through hard work, focus and determination he says it's possible to make a dream come alive.

All of us at Groundwork Lawrence are looking forward to see what Anthony has in store for the future! Look out for news in the upcoming year about a city-wide cleanup that he is in the process of getting started! Best of luck, Anthony!
Expanded Green Team finds success at Farmer's Market





The Green Team doubled in size this year, and divided into two groups; one that focused on healthy foods, and the other that focused on urban ecology. They have both gone above and beyond their goals and expectations this summer, from maintaining local schoolyard gardens, to engaging in landscaping, painting, and invasive species removal within city parks (specifically Riverside, Heritage, and Pemberton), to even developing skits and workshops for the local youth.

Green Team's "So Fresh" group hoped to grow and sell $100 of organic produce to the citizens of Lawrence this summer. So far, they have sold close to three times their target goal, and are motivated to keep the progression in a positive direction! In addition to that success, one of the Green Team members, "Froggy," pictured on the right in the above photo has gained tremendous interpersonal communication skills from selling produce at the market. A market regular commented about Froggy, "Wow. You know, you would have never believed that he used to be a reserved guy in public. He was inviting, engaging, care-free...amazing. To develop such as strong social awareness as fast as he has is truly a gift. The VIP of the market today, for sure."

If one thing's definite, there's plenty to rave about the Green Team! Come down to the Saturday Farmers Market to see Froggy in action!