Greetings!
We hope your summer has been an enjoyable one. As the season changes from summer to autumn, a new academic year at LMC has also begun. Each year there are changes to be aware of and 2011 - 2012 is no exception. In this issue, you'll be pleased to see that there are some exciting activities coming up. Please read on. . .
Be sure to check our web site for extended Student Service office hours. Also, check Insite portal for college updates, access to WebAdvisor, and your personal student email account. This will be an important and convenient source of information for you as an LMC student!
Important Dates
Thursday, August 25th - Last day to add semester-length courses and drop full-semester courses with eligibility for fee refund or credit.
Saturday, Sunday & Monday, September 3rd - 5th - CAMPUS CLOSED for Labor Day Holiday.
Friday, September 9th - Last day to drop full-term classes without a "W" appearing on transcript and last day to request Pass/No Pass on courses designated SC (Student Choice).
Important Announcements
Registration Update - adding classes to your schedule
Remember, it is your responsibility to add your classes via WebAdvisor (with a late add code) or in person (with a late add code or signature from the instructor). You must add the course before the last day to add (August 25th for full-term classes). Please make sure you have followed the proper procedure to register for classes.
Have you checked your InSite Mail account?
Don't forget to check your InSite Mail account regularly. Your student email account is where the college sends all communications regarding your financial aid, wait list updates, and other critical information.
All registered students have received InSite Mail accounts. All faculty have WebAdvisor rosters that display these addresses and this is where they will send email communication.
Complete information about InSite Mail can be found through the InSite/WebAdvisor link on the LMC homepage. NOTE: You have the option to forward your InSite mail to another account. If you have further questions, please e-mail our Help Desk or call (925) 439-2181, ext. 1234.


Plan now to get the classes you need
Due to unprecedented state budget cuts, you may find that it's more difficult than it used to be to get the classes you need. LMC rarely eliminates classes completely, but you will find a reduction in the number of sections offered. Since there is no way of knowing how long the budget crisis will last, it is very important that you plan carefully and well in advance for upcoming terms. And be sure to enroll early!
The good news? For those of you who plan to apply for Spring 2012 graduation, sign up before September 15th to get a one time early registration appointment so you can get those last few classes you need in spring semester. See the next article to find out more!
Admissions and Records Updates
Apply
a semester early for graduation and get a ONE TIME early registration appointment
Students who are planning to graduate in Spring 2012 now have the opportunity to apply for graduation earlier than normal. This will provide you with an early registration appointment for Spring, making it easier for you to get the classes you need to graduate.
You must apply between August 1st and September 15th, 2011 to be eligible for an early registration appointment. No late requests will be accepted. For additional information on early registration and the form for early graduation application for priority registration appointments, click here.
For students who are completing requirements at the end of Fall 2011 semester, the regular graduation application is due by October 1st.
Bookstore News
Extended Store Hours (August 12th- 25th)
Monday - Thursday, 7:45 a.m. - 8:00 p.m.
Friday, 7:45 a.m. - 4:00 p.m.
Saturday, (August 13th & 20th only), 8:30 a.m. - 1:30 p.m.
Regular Store Hours

Monday - Thursday, 7:45 a.m. - 7:00 p.m.
Friday, 7:45 a.m. - 3:00 p.m.
Textbook Buyback
September 6th & 7th, 9:00 a.m. - 7:00 p.m.
Textbook Rentals
Select titles, in store only (Pittsburg campus)
Must have valid picture ID, e-mail, Visa or Mastercard and LMC Student ID #
Brentwood Center Book Sales
Book sales at the Brentwood Center will take place from August 10th - 26th during these hours:

Monday - Thursday, 9:00 a.m. - 7:00 p.m.
Friday, 9:00 a.m. - 4:00 p.m.
We are able to accept cash, Visa and Mastercard at the Brentwood Center. Scholarship, Financial Aid, debit cards, third-party transactions, textbook rentals as well as exchanges and refunds must take place at the LMC Bookstore on the Pittsburg campus.
Exchanges/Refunds Deadline
The last day for exchanges or refunds is Friday, August 19th. You must have a receipt and the books must be in their original condition.

Check out our website for information and to purchase textbooks online.

We appreciate your business. The LMC Bookstore is an institutionally-owned store and profits are allocated for student events and activities.

Alumni Association
Raiders tickets for sale!
The LMC Alumni Association has teamed up with the Oakland Raiders once again this season to offer you tickets at a fantastic rate! Best of all, when you purchase these specially priced tickets LMC receives $20.00 of each ticket sold! Proceeds go to support the LMC Bookstore's Textbook Rental Program.

For more information, please visit the Los Medanos College Alumni Association website.
Career and Assessment Center Updates
Career Center relocation
As part of the Student Services remodeling project, the Career Center has relocated to the 4th floor of the college complex, room CC4-486A. The Career Center will be at this temporary location throughout the fall 2011 semester. We'll still be here to serve students, faculty and staff. Students seeking support for identification of major/career options, résumé writing and critique, or mock interviewing practice, may stop by the Career/Assessment Office in room CC4-486A, visit the Career Center homepage, schedule an appointment online, or contact our office directly at (925) 439-2181, ext. 3252.

Assessment Center relocation
Starting this fall 2011 semester, the college placement testing will be administered on the 2nd floor of the LMC Library in room L-213 at specific scheduled times. To view the schedule and to set up an appointment for the English placement, math placement or ATB testing, please visit the Assessment Center website.
For questions regarding your English/math placement results, transferring scores from other institutions, or other concerns regarding English/math assessments, contact the Career/Assessment Center at 925-439-2181, ext. 3252 or visit the office in room CC4-486A.
Your appointments for the Accuplacer English and math assessment can be made by logging on to the Assessment Center homepage.
We look forward to serving you this semester and appreciate your continued support during this time of transition.
Financial Aid Update
Board of Governor's Fee Waiver
Need to apply for a fee waiver? BOG fee waiver applications for academic year 2011-2012 can be accessed and submitted online.
New disbursement schedule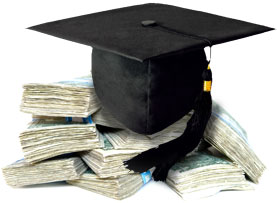 Effective 2011-2012, the financial aid disbursement schedule will change. Students will now receive 50% of their total semester award based upon the number of units enrolled at the time of disbursement on or after the first week of classes and the remaining 50% on or after October 7th, 2011. In order to ensure timely disbursements on the scheduled disbursement dates, your file must be complete and packaged by the scheduled document deadline date. For additional disbursement dates, please log in to your WebAdvisor account here and view the financial aid document deadline dates.


Cal-Grant Competitive Award for the 2011-2012 academic year
Students wishing to apply for the Cal-Grant Competitive Award for the academic year 2011- 2012 must meet the September 2nd, 2011 application deadline. Please print out this form for the Cal-Grant Competitive Award .
Police Services Reminders
Fall 2011 parking permit grace period ends soon
Please be advised of this semester's parking permit grace period ends soon. Starting on Monday, August 22nd, parking permits are required. Until then, if you do not have a parking permit you will receive a warning letting you know that a permit is required when parking on campus. This warning will serve only as a reminder that we will begin citing on Monday, August 22nd, 2011.

Illegal parking in red zones or handicapped parking spaces, as well as other parking-related violations are enforced at all times. For more information on parking policies, visit our page on the LMC website. Purchase a parking permit online through WebAdvisor.
Campus safety tips

Never leave any items of value unattended.
Always check to make sure your vehicle has been locked and secured.
If you need to leave a room, office, or classroom, take your belongings with you or ask a friend or colleague to keep an eye on them for you, even if you are only going to be gone a minute.
Never leave your office unattended without locking. If you need help securing an office or lab, contact Police Services immediately for assistance.
Do not leave items of value out in "plain view". This would include items such as bags, purses, laptops, wallets, etc. Whether in your vehicle or office, secure items of value away so they are not left out in the open.
Always be aware of your surroundings. If you notice anything or anyone suspicious, contact Police Services for assistance.
Scholarships
Education-Portal.com's undergraduate degree scholarships
These $500 and $1,000 scholarships are designed for students who are pursuing either an associate or bachelor degree within a given subject matter.
Application deadlines are April 1st , 2012.
Many scholarships are available for select majors What's your major? Perhaps there is a scholarship out there waiting for you. We have information about scholarships for students pursuing a wide variety of majors. Below we mention a few:
Liberal Arts and General Studies majors
Computer Science majors
Criminal Justice majors
Those earning a degree via distance learning
For more information on available scholarships, be sure to visit our scholarship page.
Student Life Activities
Mustang Madness
Through Friday, August 19th

Join us for festive activities to welcome our new and continuing students back to LMC! This event is sponsored by the Office of Student Life and LMCAS. For more information, check the Student Life Activities and Events web page.
Join the LMCAS Student Government
The Los Medanos College Associated Students (LMCAS) has positions open for student government senators. Join the student government and help plan fun events, provide valuable services to students and, most importantly, be the "voice of your student body". The fall application deadline is Friday, September 16th, 2011 at 4:00 p.m. Applications are now available.
Inter-Club Council meeting
Our first meeting is scheduled for Monday, August 29th from 3:00 - 4:00 p.m. in L-106 (Library conference room 2). If your club is a member of ICC, it is imperative that your ICC representative attend the meetings on a regular basis.
Student Club Orientation
Orientations are scheduled throughout the first few weeks of each semester. Clubs chartering later in the semester will need to make an appointment for an orientation. All club orientations will be held in L-106 (Library conference room 2). Check the Student Life Activities & Events page for dates and times.
Blood Drive
Student Life and Blood Centers of the Pacific will be hosting a blood drive on campus on Tuesday, September 13th from 10:00 a.m. to 3:00 p.m. in the Library Community Room, L-109. For more information or to schedule your donation appointment, contact the Student Life Office at (925) 439-2181, ext. 3266 or sign up online. Click on "Donate Blood" and enter sponsor code=losMC.
Kaiser Healthy Lifestyle Fair
Join us for a fun and informative event designed specifically for LMC. The Kaiser Healthy Lifestyle Fair will be held on Tuesday, September 20th in LMC's Outdoor Quad. There will be free health screenings and chair massages. Booths include cooking demos, sexual health, and vision essentials.
Social Justice Film Series
On Wednesday, September 21st there will be a free screening of the film, "Waiting for Superman", from 1:00 - 3:00 p.m. in the Library Community Room, L-109.
Quick Links