Greetings!
It's mid-semester and LMC is buzzing with activity! In this month's issue you will undoubtedly find events, workshops and other happenings you won't want to miss.
Important Dates
April 18-23 — Spring Break, no classes; reduced office hours
April 22 — College closed
April 29 — Last day to drop a full-semester class
Announcements
Spring Break Reduced Office Hours
Due to budget challenges, LMC will be operating on a reduced schedule during Spring Break. Both the main campus in Pittsburg and the Brentwood Center will be open until 5:30 p.m. daily Monday, April 18th through Thursday, April 21st. Both sites will be closed completely on Friday, April 22. This schedule will be in effect throughout the entire Contra Costa Community College District, including Diablo Valley College and Contra Costa College. More information will be posted on the LMC website prior to Spring Break.

Road Construction to Impact Traffic Near LMC
Two nearby road construction projects will occur very shortly and effect traffic flow to and from the LMC campus. One involves the closure of the Century Boulevard undercrossing and the other involves the repaving and upgrading of Delta Fair Boulevard from Century Boulevard to Fairview Drive. At this time, both projects are scheduled to start sometime in March; exact start dates are still unknown. Anticipate that these projects will impact all traffic near the campus even if your approach/exit is to the west. Delays are expected, so plan your travel to LMC accordingly. When exact dates for these projects are known, they will be shared with the LMC community. Road construction project details
Student E-Mail is Here!

Have you checked your "Mustang Mail" yet? That's right - all LMC students now have student e-mail. This is very good news for students, the college and the environment. Students get a 10 GB mailbox for life, the college saves mailing costs, and trees are saved from the papermill.
Because of the fiscal crisis, LMC can no longer afford to mail out communications to students on a regular basis, so e-mail messages will be used in lieu of U.S. mail. It is therefore vital that your check your inbox regularly.
Your student e-mail can be accessed by logging into inSite with your WebAdvisor user name and current password (your password was reset to your six-digit birth date when your student e-mail account was created). You also have the option of forwarding your student e-mail to your primary e-mail account. Along with your e-mail account, you now have access to Microsoft's entire Live@edu, which includes shared calendars to coordinate your schedule with classmates, team members and teachers, and 25GB of password-protected online file storage with Windows Live SkyDrive.
For detailed information about student e-mail and all Live@edu features, see Live@edu student e-mail information (you will need to enter your inSite/WebAdvisor user name and password).
Registration Dates for Summer and Fall 2011
LMC has changed the way registration appointments are assigned. Complete details can be found on the Registration Instructions web page. Remember that all registration takes place via WebAdvisor or TREG (telephone). For the best selection of classes, be sure to register on your appointment date and time.
Graduation Application for Summer
Students who missed the spring graduation deadline or who wish to participate in spring 2011 commencement with coursework remaining must fill out an Application for Graduation and an Application to Walk in Graduation Ceremony with Coursework Remaining. These forms can be found on the Graduation web page and will be accepted from April 11 through April 26, once students have registered for summer classes (no more than two classes).
Employment Center News
Annual Job Fair and Resumé Workshops
Mark your calendar for LMC's Annual Community Job Fair on Wednesday, May 4th from 10:00 a.m. to 1:00 p.m. on Level 3 of the College Complex. Check the Job Fair web pages for frequent updates of participating employers.
In preparation for this event, the Career Center is offering several resumé writing workshops at both campuses in April. For more information and to sign up see the Career Center Calendar.
Internship Opportunities
In collaboration with College Central Network (CCN), the Employment Center now offers internship opportunities. Why browse site after site looking for internship opportunities when you can find them collected together on one website? Log in to your CCN account or stop by the Employment Center for further information and assistance.
Free Tax Preparation Assistance
Opportunity Junction is offering a free tax preparation clinic on Monday, April 4th at 2:00 p.m. in Room CC2-235. More information is available on the Opportunity Junction website.
Scholarship News
Society of Women Engineers, Mt. Diablo Section
The Mt. Diablo Section of Women Engineers is pleased to announce their 2011 Scholarship Program for students planning to transfer as engineering majors. They will award scholarships at $1,000 each, based on merit. Application form and supportive materials must be in one envelope and must be postmarked on or before April 15, 2011. More information
DegreeDirectory.org Nursing and Medical Assisting Associate Degree Scholarship
This is a $500 scholarship for students who are interested in pursuing associate level degrees, diplomas and certificates related to nursing, medical assisting, medical laboratory technology, physical therapy, veterinary technology, radiologic technology and related medical fields. The application deadline is April 1st. More information
Student Life News

Social Justice Film Series: Real Women Have Curves
The Office of Student Life will be screening Real Women Have Curves on Thursday, March 24th from 2:00 to 4:00 p.m. in the Library Community Room (L-109). Admission is free and there will be pizza, drinks and a discussion of the film.

Bay Adventures: Acoustic Africa
Friday, March 25th, Paramount Theater, Oakland Acoustic Africa is an exhilarating musical journey that focuses on the richness of the African guitar tradition. The performance includes Habib Koité, the Malian superstar whose exciting concerts have endeared him to audiences worldwide; Oliver Mtukudzi, the best-selling artist in his home country of Zimbabwe; and Afel Bocoum, a guitarist, singer and composer from Mali whose songs evoke the evolution of traditional Malian society.
The trip costs $10 to attend and includes transportation and concert! However, space is limited and you must sign up with the Office of Student Life by 4:00 p.m. March 23rd to attend. For more information about this concert, visit the Putumayo website.
Softball Spirit Day: Thursday, April 7th 1:00 - 3:00 p.m.
Show your school spirit and support the LMC women's softball team! The first 100 fans get a free hotdog!!!

Social Justice Film Series: Temple Grandin
Join fellow students for a free showing of the film Temple Grandin on Monday, April 11th from 12:00 noon to 2:00 p.m. or Thursday April 28th from 2:00 to 4:00 p.m. in the Library Community Room (L109). We will have pizza, drinks and a discussion of the film after the screening.
6th Annual Academic Competition
The Office of Student Life will hold the 6th Annual LMC Academic Competition on Saturday, April 30th. This event is designed to motivate LMC students to achieve scholastically. It's a fun and interactive way for students to compete intellectually. All participants will receive free lunch, a certificate of participation, a free t-shirt, and a $10 gift certificate to the LMC Bookstore! Student teams must register for the event in advance. More information and application
Join the LMC Student Government!
The Los Medanos College Associated Students (LMCAS) has positions open for student government senators. Join the student government and help plan fun events, provide valuable services to students, and most importantly be the "voice" of your student body. Application
LMCAS Senate Meetings
Senate meetings take place on Mondays from 1:00 to 3:00 p.m. in Library Conference Room 2 (L106).
Inter Club Council Meetings
ICC meetings are held on Mondays from 3:00 to 4:00 p.m. in Library Conference Room 2 (L106).
Brentwood Center Workshops
Undecided Majors — Demystifying the Shadow
Monday, April 1st from 3:00 to 4:30 p.m., Brentwood Center Room C1
Not sure who you want to be? Where you want to go? How to get there? You are not alone. Come learn how to choose a major for your career — or whether you even have to choose a major. Counselor Dr. Ramirez will answer the questions you have about your life path and discuss how to take the first step toward your future. Find out if you're ready to graduate or transfer. Contact Letta Greene in Student Resources, Room C2, to reserve your seat.
Transfer Workshop — TAG Agreements
Planning to transfer? Does guaranteed admission sound good? Attend a TAG (Transfer Agreement) workshop on Tuesday, April 5th, from 11:00 a.m. to 12:00 p.m. in Brentwood Room 14 and learn how you can secure your spot at your chosen university well before you are ready to transfer. By participating in the TAG Program, you can receive an early review of your transcript, early admission notification and specific guidance on major preparation.
Resumé Workshop: The Wow Factor
Prepare for the LMC Job Fair by attending the Career Center's powerful resumé writing workshop on Wednesday, April 20th, from 10:00 to 11:30 a.m. in Brentwood Room C1. Your resumé is the most important job search tool in your arsenal. A candidate's resumé typically gets a 15-second glance, if it gets looked at at all. The Wow Factor Workshop will teach you how to write a resumé to get an interview and give you tips and tricks to help you feel more confident in the interview.
Join LMC's Debate Team!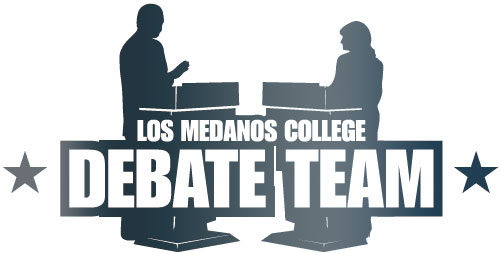 Interested in Social Justice and Political Science?
Enjoy challenging the status quo and debating current issues? LMC is launching a competitive intercollegiate debate team. If you think off-campus debate competition sounds exciting, come to an informational session in the Library Community Room, L-109, on Tuesday, April 5th from 12:00 noon to 1:30 p.m. or Wednesday, April 7th from 5:30 to 7:00 p.m. to learn more. Visit our Speech web page.
Quick Links