| | |
| --- | --- |
| | In This Issue |
Greetings!
"Summer afternoon - summer afternoon... the two most beautiful words in the English language." You may be of the same mind as nineteenth-century British author Henry James as you enjoy your favorite water sport, feast on barbecued ribs with family and friends, or enjoy a cool drink on the patio after dinner.
And as you enjoy that cool drink, you suddenly wonder, "What's going at LMC in July?" All right, we admit that it's just possible that LMC doesn't cross your mind at all, but there are a few important dates and events coming up that we think you should know about. Please take a few minutes to learn about an important workshop, a car wash, university rep visits, a blood drive and more.
Important Dates
July 3 & 4 — Independence Day, college closed
August 3 — Open/walk-in registration for all students
For more important dates, click here.
Financial Aid and Scholarship News
Financial Aid Workshop
The Office of Financial Aid invites you to a workshop on July 14th in room CC2-235 (the Business Lab) from 5:00 to 6:00 p.m. If you would like information about financial aid or need assistance in completing or filing your 2009-2010 FAFSA application, this workshop is for you. For information about what to bring with you and to sign up, click here.
Apply for Scholarships
ScholarshipExperts.com is offering the "Shout It Out" and "Education Matters" scholarships again in 2009. Five "Shout it Out" scholarships in the amount of $1,000 each and one $5,000 "Education Matters" scholarship will be awarded. For more information, including eligibility requirements, deadlines,and applications, visit www.scholarshipexperts.com.
Student Services Updates
Summer at the Bookstore
Textbook Buyback
July 22nd & 23rd
9:00am – 7:00pm
Regular Summer Hours
Monday – Thursday
7:45am – 5:00pm
Meet University Reps at the Transfer Center
The Transfer Center is open this summer and representatives from CSU East Bay, UC Berkeley and UC Davis will be visiting. In fact, a UC Berkeley rep will visit twice in July! If you are thinking about transferring to one of these universities, this is a wonderful opportunity to meet with someone who can guide you on your transfer path. Check out the Transfer Center "Meet University Reps" web page for dates and times, and then call (925) 439-2181, ext. 3124 to make an appointment.

Student Life Hosts Blood Drive
The Student Life Office is hosting a blood drive on Thursday, July 16, 2009 from 10:00 a.m. to 2:00 p.m. in the cafeteria. For information or to schedule your donation appointment, contact Demetria Lawrence at (925) 439-2181, ext. 3266. You may also sign up online at www.bloodheroes.com; click on "Donate Blood" and enter Sponsor Code + losMC. Each donor will receive a one-of-a-kind SF Giants T-Shirt!
Summer Library Services
As you may have noticed, the Library Building is closed this summer for repairs. No worries, though – library services are available! The temporary library is located in the former Science Area of the Main College Complex (the "900" rooms). Services are available Monday through Thursday from 8:00 a.m. to 6:45 p.m. For detailed instructions on accessing library services during this time, click here.
Honors Program Alert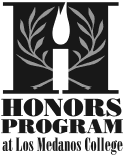 Honors Program Fall 2009 Classes Almost Full- JOIN NOW!
If you've been thinking about joining the Honors Program for next year, you need to act quickly! There are still a few spots left in fall 2009 Honors courses, but a surge in new members means we will probably be full soon. The prestigious Honors Program looks great on your transcript and can help you get into competitive universities like UCLA. If you have a 3.25 GPA at LMC (or in high school for recent graduates) you might be eligible. Check out our website to download an application or for more information.
Athletics Program News
Football Car Wash Fundraiser
The LMC Football Program will be hosting a car wash fundraiser on Saturday, July 18th, in front of the Child Development Center. Tickets are $10 each and you can pre-purchase them from Head Coach Van Boschetti or from any football player or coach – or just drive up between 11:00 a.m. and 4:00 p.m. on Saturday.
Summer Scrimmage
LMC Football will play an intersquad summer game on Thursday night, July 30th at 4:00 p.m. Admission to the game is free, so come support your LMC athletes.
Quick Links