Admissions and Records Updates
Last Day to Drop Summer Classes
Students often ask how long they have to add or drop a class after summer classes begin. The rule is that a class may be added or dropped with eligibility for a refund up until 10% of class meetings have taken place. You may drop a class with no "W" on your record until 30% of class meetings have occurred and drop with a "W" up until 75% of class meetings have occurred. Call the Admissions Office at (925) 439-2181, ext. 7500 for the add and drop dates for specific classes; or contact the Cashier's Office for the last date to drop a class with a refund.

How Are We Doing?
Please let us know how your admission and registration experience was by completing a short survey. Thank you in advance for your assistance with our efforts to improve service to students.
Bookstore News
Summer textbooks go on sale June 1st in the store and online.
Regular Summer Hours
Monday - Thursday 7:45 a.m. - 5:00 p.m.
Extended Store Hours
June 1st, 2nd, 15th - 18th, 25th & 29th
7:45 a.m. - 7:00 p.m.
Summer Textbook Buyback
June 25th 9 a.m. - 7 p.m.
July 22nd & 23rd 9 a.m. - 7 p.m.
The LMC Bookstore will be closed Wednesday, July 1st for inventory.
The Bookstore staff wishes you a wonderful Summer!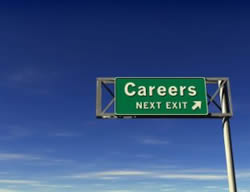 Career Center Announces New Service
"Ask The the Career Center"
The Career Center is now offering online services to students. We can help you with the following:
Information regarding career resources, vocational education requirements, and/or identifying labor market trends
Explanation of online informal career assessment results
Identify what resume format is right for you
Get your resume critiqued
How to answer specific interview questions
Referrals to campus and community resources
Send your questions to: tarchaga@losmedanos.edu
The following services are not available online:
Formalized Career Assessments
Resume Writing
Interview Coaching
To obtain these services and others that are not available online, please schedule a phone or in-person appointment by calling (925) 439-2181, ext. 3252.
EOPS News
Kennedy-King Scholarship Winners
EOPS is honored to announce that of the twenty-six Contra Costa Community College District students receiving the Kennedy-King Scholarship this year, nine were LMC EOPS students. The Kennedy-King Scholarship, founded in 1968 in memory of Doctor Martin Luther King, Jr. and Senator Robert F. Kennedy, provides $8000 scholarships to students from minority groups who have demonstrated academic success at one of the three district colleges. The EOPS Kennedy-King recipients are Samson Aghedo, Brenda Arroyo, Erica Givens, Georgetta Hudson, Guadalupe Maya, Maritsa Ordaz, Juan Robles, Jared Romero, and Eshe Satcher.
EOPS Awards
EOPS recognized four of its students for their academic progress, development, and community contribution. Georgetta Hudson, Samson Aghedo and Guadalupe Valencia received the EOPS Achievement Award which includes a $250 scholarship. Jared Romero received the EOPS Perpetual Spirit Award which includes a $1000 scholarship.
Financial Aid News
Need help to pay for your summer and fall classes? Please stop by the Office of Financial Aid to pick up a paper application or fill out the 2009- 2010 Board of Governor's Grant (BOGG) Fee Waiver online. You still have time to fill out the 2009-2010 FAFSA application, too. Come to the office to process BOGG Fee Waivers and to get answers to any questions you may have regarding your financial aid. You may also contact us at (925) 439-2181, ext. 3139 for general information. For detailed information about your Financial Aid status, please check WebAdvisor.