| | |
| --- | --- |
| | In This Issue |
Greetings!
February is a busy month for LMC students! You've probably just begun to adjust to the fast pace of student life once again, but there are also many special events taking place on campus and important deadlines you won't want to miss. Please take a minute to learn about African American History Month events, including guest speakers, films, and even a talent show; a UC campus tour, Club Day activities and more.
Important Dates
February 6 & 7 - CAMPUS CLOSED for Lincoln's Birthday holiday
February 13 - Last day to drop semester-length classes with no "W" on transcript and to petition for Pass/No Pass option (SC) for semester-length classes
February 15 & 16 - CAMPUS CLOSED for Washington's Birthday holiday
For additional Spring Semester dates, click here.
Financial Aid & Scholarships
Financial Aid Updates
It is not too late to apply for 2008-2009 Financial Aid. Visit the FAFSA website.
The last day to submit documents for the first spring 2009 Pell Grant payment is Monday, March 2nd by 2:30 p.m. For answers to your Financial Aid questions, call the Financial Aid Office at (925) 439- 2181, ext. 3139.
The Financial Aid Office can process your BOG Fee Waiver and handle general financial aid questions at the front counter. Appointments may be made for Monday, Wednesday or Friday. You may also drop in on Tuesday or Thursday from 9:00 a.m. to 3:00 p.m. and 5:00 p.m. to 7:00 p.m. Need assistance completing the FAFSA application? Register for a Financial Aid Workshop. For SAP (Satisfactory Academic Progress) Workshops, please contact the Office of Financial Aid at LMC extension 3139.
Did you know that you can look up your Financial Aid status, award letters, and account information online? Check WebAdvisor for all your student records.
Scholarship News
The Kennedy-King Memorial Scholarship deadline is February 9, 2009! Click here to apply.
The Los Medanos College Foundation Scholarship Program Application for 2009-2010 is now available! Please return all completed application packets to the Scholarship Office, room CC3-440, by February 27th at 5 p.m.
The PG&E Black Employees' Association (BEA) and Hispanic Employees' Association (HEA) are rewarding college-bound students for their academic achievements and community service - with scholarships.
Please visit the Scholarship website for more information about these and all other scholarship opportunities.
Chili Cook-Off Scholarship Fundraiser
Watch for banners and flyers around campus inviting you to the LMC Classified Senate annual Chili Cook-Off on March 11th! Proceeds will be donated to the Classified Senate Scholarship fund and used to provide scholarships for LMC students. If you would like to submit a chili entry, please contact Sylvia Benzler at LMC extension 3133 by March 4th.
Student Services News
Assessment Center Update
The Assessment Center on the Pittsburg Campus will be closed for the month of February and will reopen March 2nd. Assessment testing will continue to be available at Brentwood Center.
Bookstore News
Textbook Buyback
Sell your used textbooks back to the bookstore on February 4th and 5th from 9 a.m. to 7 p.m.
Bookstore Hours
The bookstore has resumed regular hours:
Monday - Thursday 7:45 a.m. - 7:00 p.m.
Friday 7:45 a.m. - 3:00 p.m.
Check our store for discounted merchandise and weekly drink specials! Thank you for supporting the LMC Bookstore, where bookstore profits support LMC Associated Students events and activities!
Career Center News
"Guess the Resume"
Have you ever wondered why stating an objective on your resume is important? Here is an opportunity to enhance your resume skills and have an opportunity to win $$ to spend at the LMC bookstore. Accurately guess the correct occupation of the "mystery resume" posted on the board located across from the Career Center and you may win a $15.00 gift certificate for the LMC Bookstore. The winner will be drawn on February 27th. Submit your guess in the box located at the Information Desk.
The Career Center offers FREE resume writing and critique services. Drop by room 524 or call (925) 439-2181 to schedule your one-on-one session today! Stop in and see what else we have to offer you. There's something for everybody!
Transfer Center News
UC Davis Campus Tour
The LMC Transfer Center and UC Davis are sponsoring a tour of the UC Davis campus on Friday, February 27th from 7:30 a.m. to 4:30 p.m. Transportation is free and lunch will be provided. Join us on the tour and get information on housing, financial aid and other topics of interest. Sign up at the LMC Transfer Center, room CC3-434, or call (925) 439-2181, ext. 3124 to reserve your space. Visit the Transfer Center website for dates and times of college and university representative visits.
Library News
The LMC Library is pleased to announce that we have two new online databases: Science Full Text Direct and Biography Reference Bank!!!
Science Full Text Direct is a searchable database of full-text articles from 360 different science-related journals and magazines. The articles cover a wide range of scientific areas including acoustics, biology, chemistry, computers, environmental science, engineering, health, nutrition and more.
Biography Reference Bank is a searchable collection of biographies of over 550,000 notable people. The biographical profiles link to articles, images, book review excerpts and more. These databases can be searched just as quickly as the Internet, but they only provide scholarly information that is appropriate for you to cite in class assignments!!!
These new resources can be accessed by clicking the Electronic Databases link on the LMC Library website and can be accessed both on and off campus. If you are using these databases from off campus, you will need to log in using your last name and student or employee ID number. Please feel free to contact a librarian if you need assistance. Librarians can be contacted in person at the Reference Desk in the Library by emailing Askalibrarian@losmedanos.edu or by calling 439-2181, ext. 3275, during hours when the library is open.
Student Life Updates
Tuesday, February 10, 2009 10:00 a.m. - 2:00 p.m. in the cafeteria room 800A. Please bring a photo I.D. Each donor will receive a $50 certificate towards any regularly scheduled brunch or dinner cruise for TWO aboard Hornblower Cruises and Events.
For more information or to schedule your donation appointment please contact Demetria Lawrence at 925-439-2181 ext 3266 or sign up online at www.bloodheroes.com. Click on Donate Blood and enter Sponsor Code = losMC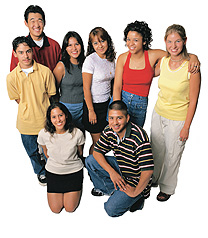 Club Day: Spread the Love
Wednesday, February 11, 10:00 a.m. to 2:00 p.m. in the indoor quad. Stop by the quad and enjoy yummy treats and good music while getting involved with the various clubs on campus.
Interested in starting a student club? In order complete the chartering process two club officers must attend a Club Leader Orientation. The next orientation will be held on Monday February 9th, 12:30 p.m.-1:30 p.m. in room 622
Office of Student Life Presents Social Justice Film Series #1
Join us for a screening of "Malcolm X" on Thursday, February 26, 2009 at 3:00 p.m. in the Library Community Room (L109).

LMCAS (Student Government) Now Accepting Applications!!!
Want to use your voice to make a difference at LMC? Apply to become a LMCAS Senator. The Los Medanos College Associated Students (LMCAS) is the official student government at LMC. Their primary purpose is to advance the welfare of all students by providing programs and services for students, sponsoring activities and events, and representing the student body on College and District committees. Download an application.

Become the Next District Student Trustee!!!
Do you want to. . .
Learn what it takes to make changes in your community?
Educate yourself and others?
Advocate for 50,000 students?
Develop your leadership potential?
If so, you might be the next District Student Trustee! Applications are due to the Student Life Office on Feb. 13th at 4:00 p.m. For more information
click here
or visit the Student Life Office in Room 800A (Next to the Cafeteria).
Umoja Events

The Umoja Scholars Program invites you to celebrate African American History Month with us! We have a host of exciting events taking place throughout the month of February.
Guest Speaker Series
James Mott, Black Panther Party - Tuesday, February 10th 11-12:30 (Little Theater)
Dwayne Byndloss, Counselor - Wednesday, February 18th 12-1 (Library Community Room)
Trenton Marsh, Motivational Speaker - Monday, February 23rd 11-12:30 (Library Community Room)
An exciting variety of speakers you don't want to miss coming to a campus near you to motivate, inform, and inspire!!!
Showing of Film "Equinox"
Wednesday, February 11th @ Noon in the Little Theater. An excellent independent film set in the SF Bay Area. Come check it out and bring a friend!!! (Goodies will be on sale, so bring your change!)
Historically Black Colleges and Universities and African American Business Fair
Thursday, February 19th 11-2 (Quad)
A number of HBCU's and African American owned business representatives will be on campus. Visit their tables and see what they have to offer!
Talent Show
Thursday, February 19th 12-1 (Cafeteria Stage)
To all talented LMC students (comedians, singers, poets, dancers, etc.): Here's your chance to show off your skills. Sign up for our talent show by February 13th. Prizes will be awarded to the top three winners! Contact Ms. Moore x3243 for details.
Quick Links