Assessment Center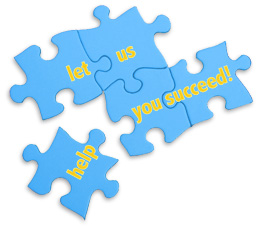 The Assessment Center is open for drop-in testing throughout January. No appointment is necessary and there is no fee. The Drop-in Assessment Testing Schedule can be viewed online.
Career Center
Shopped till you dropped over the holidays?
You may have one more gift coming if you're the lucky winner of the Name That Job! contest sponsored by your Career Center, beginning this month.
Be first to guess the correct occupation of the "mystery resumé" on the b'board across from the Career Center and win a $15.00 gift certificate for the Bookstore. Get what you really wanted. Be sure to watch the board - the resumé will be posted soon!"
And get ready for the Career Center's Hired Hall of Fame! Stay tuned to see how you can be included.
Stop in and see what else we have to offer you. There's something for everybody!
DSPS Reminders
Happy New Year!
Now is the time to schedule a counseling appointment to discuss your current schedule and review your accommodations for the semester. Be sure to see a DSPS counselor twice each semester; we recommend once at the beginning of the semester and again before priority registration.
Employment Center
New Online Job Search Service
The Employment Center is rolling out a beta version of its new online job search service starting spring semester. Now you will be able to search for jobs and post your resumé twenty-four hours a day, seven days a week. Employers, whether on or off campus, will be able post positions and review resumés from the comfort of their offices. If you attended fall semester classes you are pre-registered for this free service and will receive an introductory email containing user information and instructions prior to the start of spring semester.
Coop/Work Experience
Interested in earning college credit for what you learn on your job? Check out LMC's co-op/work experience program online and sign up for a co-op orientation. Returning co-op/work experience students do not need to attend an orientation; please contact the Employment Center for registration instructions.
Happy New Year from the Employment Center staff!