| | |
| --- | --- |
| | In This Issue |
Greetings!
Spring has finally sprung!
Now is the time to start planning for your summer and fall 2008 classes at LMC.
Don't forget: Saturday counseling hours are available. Call (925) 439-2181, ext. 3334 for your appointment with a counselor.
Summer class schedules are now available in the Bookstore, Admissions & Records office, and at the Brentwood Center, as well as online on the LMC Website. Fall class schedules should be available the week of April 21.
Be sure to check out the great opportunities for your academic and personal enrichment!
Important Dates:
March 17 - 22 -- Spring Break*
March 21 - College Holiday - Campus Closed.
March 24 - Begin checking WebAdvisor for your Summer 2008 registration appointment date.
April 7 - Summer 2008 registration begins.
April 11 - Last day to apply for graduation.
April 25 - Last day to drop a semester-length course.
May 1 - Fall 2008 registration begins.
For more detailed information, please check the Important Dates section on the LMC website.
*NOTE: Office hours for most services during Spring Break are 8:30 a.m. - 4:30 p.m. Call for information on Bookstore or Brentwood Center hours.
Financial Aid Deadlines
Be sure to apply for the 2008-2009 FAFSA for the upcoming fall 2008 semester.
For students who have not received a Financial Aid payment, all requested documentation must be submitted to the LMC Financial Aid Office NO LATER THAN Friday, March 21, 2008 by 3:00 p.m. in order to meet the next deadline.
For students who have NOT applied for 2007 - 2008 financial aid, it is not too late. Please visit the FAFSA website.
If you have any questions, please do not hesitate to call (925) 439-2181, ext. 3139 to schedule an appointment to meet with a Financial Aid Staff member.
Scholarship Offerings
Society of Women Engineers - Mt. Diablo Section is offering multiple $1,000 scholarships.
Criteria is as follows:
Be a female community college student from a local community college.
Apply to an accredited engineering school.
Submit proof of acceptance in an accredited school for the fall of 2008.
Declare an engineering major. (Double majors are NOT eligible for this scholarship if one is outside an engineering discipline).
Use this one-time scholarship during the 2008- 2009 school year.
Application MUST BE postmarked by April 15, 2008.
Contact Diane Beck by email or by calling (925) 372-8782.
Applications are available at the LMC Scholarship Office in the Scholarship Application Box outside the door to Room CC3-440.
You can also visit SWE Mt. Diablo Section - Scholarship Program for a downloadable application.
More scholarship news is available by visiting the LMC Scholarship website.
Career Center Workshops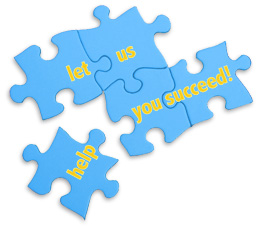 Do you need assistance with your résumé or deciding on a major?
Help is on the way!
Résumé Writing Essentials for Beginners & Experts
March 12, 2008 - 4:00 - 5:00 p.m.
March 24, 2008 - 2:30 - 3:30 p.m.
March 27, 2008 - 9:30 - 10:30 a.m.
Helping the Undecided Decide on Academic/Career Goals
March 13, 2008 9:00 - 10:30 a.m.
March 26, 2008 5:00 - 6:30 p.m.
March 28, 2008 11:00 a.m. - 12:30 p.m.
All workshops will be held in the Career Center, Room CC3-524.
We're on the move! The Career Center webpage is now up and running. Check it out. To view workshop listings and a description, or to register for any of the workshops listed above, please visit our newly revised Career Center website.
Space is limited, so remember to register early.
The Drop-In Assessment Schedule for April and May is now online at the LMC website.
Student Life News
The Pen is Mightier than the Sword!
The 'Mighty Pen' is a new club and a creative outlet for writers of all sorts to come and discuss their works and learn about other writers as well.
Check us out! The club meets each Thursday at 3:00 p.m. in Room CC3-800A next to the Cafeteria.
Have You Heard the News?
The Umoja Scholars Program (USP) is a new program on campus and it's about to POP! USP is a program designed to support your academic, personal and professional success. The Umoja Scholars Program will address your needs through academic support services and an African-American focused curriculum.
If you are seeking to fulfill your academic dreams, come and be a part of a supportive learning environment that fosters cultural unity and academic success.
If you are interested in becoming a part of this new and exciting program and want to find out more information, please join us at one of the following informational sessions:
March 13, 2008 (Thursday) 12:30 - 1:00 p.m. (Little Theater)
March 26, 2008 (Wednesday) 4:00 - 4:30 p.m. (Library Community Room)
For more information, visit our website or contact via e-mail A'kilah Moore, by phone at (925) 439-2181, x3243 or Tess Caldwell, x3375.
The Umoja Club meets every Thursday at 1:00 p.m. in Room CC3-800A.
We hope to see you there!
Prepare to Blast Off!!!
The Applied Science Club will have a test rocket launch on Friday, March 14, 2008 from 4:00 - 6:00 p.m. on the Soccer field.
10, 9, 8, 7, 6, 5, 4, 3, 2, 1. . . Blast Off!
LMC Course Highlights
Dreading that Research Paper? Need another Unit?
Learn how to do research in a way that saves you time, energy and money!
There is still time to enroll in Library Studies 14 (LIBST 014-6850). New enrollments are accepted through March 14th. Using the tools in the LMC Library, this one unit, self-paced course teaches you how to do research. There are no classroom meetings, the class is offered online, and you can move through the lessons at a speed that works best for you. Best of all, you can look for information for your research project or paper with a professional researcher standing by.
For more information, please contact Christina Goff, Instruction Librarian.
NOTE: This is a 'partially online' section. Utilization of the LMC Library will be required for this course.
Brentwood Center Commute Update
Highway 4 Bypass News

Now Open!
The section of the Highway 4 By-Pass from Highway 4 to Brentwood is now open.
This is great news for faculty and students making the trip to the Brentwood Center from Pittsburg. They note that their commutes have shortened dramatically - some by 10 minutes or more!
Please remember to drive carefully your first time on the new roadway as it is unfamiliar and drivers are still getting used to it.
Happy Commuting!
Employment Center Job Opportunities & Events
Looking for a challenging, fulfilling job?
The STS (Success Through Self) Academy is looking for students wishing to work in an after-school program serving elementary and junior high schools throughout Pittsburg.
Starting pay is $10.80 per hour. There are 30 spaces available and preference will be given to Federal Work Study students.
Contact the Employment Center at (925) 439-2181, ext. 3331 for further details.
Time to Mark Your Calendars for the 2008 JOB FAIR!
This event is sponsored annually by LMC's Employment Center and will be held on Wednesday, May 7, 2008 from 10:00 a.m. - 1:00 p.m.
Check the Employment Center website for employer updates.
Campus Events You Won't Want to Miss!
3rd Annual LMC Chili Cook Off to be held on March 11th
The Classified Senate's 3rd Annual Chili Cook Off is taking place Tuesday, March 11, from 11:00- 12:30 p.m. in the Quad. This year's event is sure to be bigger and tastier than ever. LMC chefs are gearing up to win the coveted Chili Man Trophy along with bragging rights for the entire year as Best Chili of 2008.
You can purchase a bowl of chili with cornbread for $4, or sample as many recipes as you wish by purchasing chili shots - one for $1.00 or 6 for $5.00. A panel of 3 people will judge the chili entries at 10:45 a.m. with the results announced at 12 noon.
We will be raffling off a variety of gift baskets. Tickets are $1 each, 6 for $5, or 13 for $10.
Please stop by and support this Classified Senate Scholarship fundraiser.
The 3rd Annual Academic Competition will be hosted by LMCAS on Saturday April 26, 2008.
Students interested in participating should contact the Student Life Office Room 800A at (925) 439-2181 ext 3266.
American Cancer Society's RELAY FOR LIFE
TEAM LMC - Once again we are forming teams to support the American Cancer Society in two upcoming Relay for Life events taking place the weekend of June 21 - 22, 2008, one right at our very own LMC Pittsburg campus, and one at Liberty High School in Brentwood. Team LMC of Brentwood is already forming and looking for more team mates and financial support. If you are interested in forming, joining or supporting a team, call Sharen McLean at the Brentwood Center, (925) 513-1625, ext. 6201, e- mail Sharen, or check out the Brentwood Relay website .
The Police Services Daily Beat
New Parking Permit Machines Installed at LMC Campus
The Police Department is very excited to have the new daily parking permit machines installed at the DVC, CCC, and Los Medanos College campuses.
These new machines replace the red Park-Ur-Self machines that were almost 20 years old. The machines have been placed in Lots A, 2A, B, C, and the perimeter road. Their vibrant yellow color makes them very visible to students, staff, and visitors.
GOOD NEWS: All of the new machines take dollar bills, as well as change (except for pennies) and also the new gold coin dollar. The machines are very user friendly, giving clear and concise directions on the digital display on the front of the machine. In the near future these machine will also be able to accept ATM and debit cards.
Additionally, all of the machines work off of solar power which is terrific news for our environment!
Quick Links