Greetings!
8th OPEN HOUSE AT FRBC MAY 12

The event will be an all day expo affair from 10AM-5PM celebrating International Migratory Bird Day
Spring has arrived in full force and once again The Front Range Birding Company welcomes it with their annual open house and craft fair supporting local businesses and the Littleton based charity The Captain Jason Dahl Scholarship Fund.
Several featured activities will spotlight the day. FRBC will host the craft fair in the shopping center common area with local area craftsmen, artists, and authors displaying their wares for sale. This is a great opportunity to find unique one-of-a-kind gifts for Mother's Day and Father's Day.
The organization Hawk Quest will display a Bald Eagle, Harris' Hawk, Falcon, Peregrine Falcon and a Barn Owl for the public to view. They will actually fly the Harris' Hawk at the festival for all to see.
The event offers great family fun with food, live music, face painting, fire trucks-even a helicopter landing! Attendees will get 15% off FRBC storewide purchases all day!
Culminating the day will be the "Dove Race " supporting The Captain Jason Dahl Scholarship Fund. The Dahl Fund was birthed as a result of the far-reaching tragic events of 9/11/2001. Captain Dahl was a resident of Ken-Caryl and the pilot of United Flight 93. His heroic actions, and those of the crew and passengers of Flight 93, saved countless lives, and most likely our nation's Capital. The ultimate sacrifice they each made for their country should never be forgotten. To that end the scholarship fund established in Jason Dahl's name honors all the heroes of 9/11 through the awarding of merit based aviation scholarships to our young people today.
White Birds Unlimited, an Arvada company, will provide 100 white homing pigeons for people to sponsor. The doves will be released from the Jefferson Village common area and 'home' directly back to their lofts in Arvada.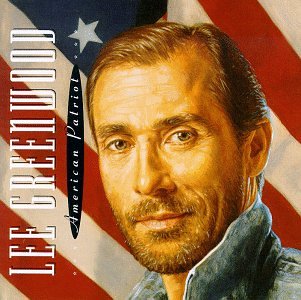 For a donation to The Captain Dahl Fund, people can sponsor a dove and earn a chance to win 1st, 2nd, and 3rd place prizes provided by The Front Range Birding Company. The first place dove will win a family membership to Hudson Gardens and 4 tickets to see Lee Greenwood on the 4th of July complete with a fireworks display.
FESTIVAL/ CRAFT FAIR SCHEDULE
8AM-1130AM Bird Banding Walks (call for details and to sign up for one)
10AM - 5PM Arts and Craft Fair
11AM - 1PM HawkQuest!
12 NOON Fight of Harris Hawk
1 PM AirLife Helicopter
10AM - 4PM Silent Auction
2PM Dove Race
2:3PM0-3PM Live Auction
11AM - 2PM Wild Coyotes Band
3PM-5PM Flash Mob Band
Sport Birding with the Front Range Birding Company - Get out there!
Check out all the trips, walks, and talks that we support and endorse below. We have done the research and these are the best!
Walk the Wetlands with the Audubon Society of Greater Denver

WALK THE WETLANDS of Chatfield State. This very popular walk always is full of surprises.
Walk the Wetlands are normally scheduled for the first Sunday of every month. Spring and Summer walks are scheduled from 8AM - Noon
LEADERS: Hugh & Urling Kingery (303-814-2723) and other Master Birders
Pre-registration is NOT required. Meet in the parking lot at the Audubon Center at Chatfield. The Audubon Center is located on Waterton Road, 4.4 miles south of C-470 and Wadsworth.
Chatfield State Park Tours with Joey Kellner

We now support master birder Joey Kellner with his Chatfield State Park walks the last Saturday of January, February and March from 8 am till noon.
Joey Kellner began birding as a teenager (many years ago) and has served as president of the Denver Field Ornithologists (DFO), Joey is a naturalist, sharing his knowledge and enthusiasm of not only birds, but reptiles, amphibians, mammals, butterflies, etc. Joey has been leading monthly bird walks at Chatfield State Park for over 13 years.
Joey's Chatfied State Park bird walks are scheduled for 4 hours, but participants are welcome to leave whenever they need to. We will look for birds in a number of locations inside the park. Meet inside Chatfield State Park at the Platte River parking lot (just east of Kingfisher Bridge.) No reservations necessary, just show up! Bring binoculars and scope if you have. Please no pets or small children.
Northern California Trip with Harry Fuller September 9 to 14, 2012

September 9 to 14 the Front Range Birding Company joins with the Audubon Society of Greater Denver and the Partnership for International Birding to offer you a trip of a lifetime.
Northern California is one of the few places in the United States where mountains, marshland, deep forest, open ocean and arid grassland exist within a short drive of one another. You can find birds that nest above the Arctic Circle and migrate south in the same area as birds that breed in Mexico and migrate north.
We will bird the exotic areas of Lake Merced, Golden Gate Park and Land's End in San Francisco, Point Reyes National Seashore, the Sierra Foothills, Big Sur, and Monterrey Bay. A Pelagic Extension with Shearwaters Journeys is also available.
The plethora of unique and lifer sightings will certainly be earmarked with the likes of California Condors and Sooty Shearwaters not to mention Humpback Whales, and Giant Sequoias. See a full list of possibilities here at PIBirding.com.
The basic land cost for the trip is estimated to be just $1,390 per person. A portion of the proceeds will directly benefit the ASGD. For full details of the trip to include pricing, lodging, guide information, itinerary, and expected sightings visit www.pibrd.com.
There are many other trips offered through our Partnership with International Birding.
**SPECIAL FRBC FESTIVAL WALKS TO THE CHATFIELD ST ATE PARK BANDING STATION***

The Front Range Birding Company is proud to partner with the ASGD and RMBO in the festival events. These organizations offer their time and availability with local bird walks on Saturday and Sunday of Mother's Day weekend. The bird walks are space limited so sign up early.
Join us on Mother's Day weekend, May 12 and 13 from 8AM till Noon for an exciting bird walk in Chatfield State Park. We will visit the ASGD Bird Banding Station hosted by Meredith McBurney of the Rocky Mountain Bird Observatory. Meredith will entertain as she bands and records data on various species of birds caught in mist nets just outside of the Audubon Center at Chatfield.
These walks are in association with the Front Range Birding's Open House scheduled for Saturday May 12. The Saturday walk will finish in time to join the festivities happening at the Open House located outside FRBC's store in the Jefferson Village shopping center
The Sunday Bird Banding walk will be led by professional historian, dedicated naturalist, and fourth generation Coloradan, Mike Foster. Mike has expert knowledge of birds that inhabit Chatfield State Park and the South Platte and will offer an entertaining and deeply informative look at the residents of the area.
Mike is also the author of the book In The Ties That Bind: Birds, Nature and Us . Mike tells how he became fascinated with birds and committed to helping them in their struggle to survive
Meeting Place: Audubon Center at Chatfield located 4.5 miles south of C-470 on Hwy 121 (Wadsworth). Registration required: $5/Friends members; $8/non-members; $10/family
Be sure to dress appropriately (layers), bring binoculars, and a snack.
Space is Limited!
Call FRBC at 303-979-2473 or the ASGD at 303-973-9530 for details and to sign up.
Hogback Honey - Available

Pure raw local honey.
Great taste and a healthy choice from Colorado.
This honey is all natural and straight from our hives located at Jared's Garden Center in Littleton.
Starting in 2012 Hogback Honey hives are located in the Hudson Garden's Bee Yard in Littleton. Come visit the Bee Yard at Hudson Gardens. You can "meet the beekeepers" and see at work at scheduled times.
We are also in contact with other local beekeepers for access to their honey crops as well. Currently we feature 3 types of honey: Sweet Clover from the plains, Alfalfa, and a popular "stout" from a mystery flower near Red Rocks Park .
Also now available is our very own hogback Honey "Healing lotion and lip gloss" made from natural oils and wax right from our hives at Jared's Garden Center.
Check out the Jared's Nursery bees in action here at Front Range Birding on Youtube.
Check with us for availability. Enjoy!
See you at the Open House and Dove Race

Tom, Sara, Diane, Shannon, Dave, Jennifer, Esther, and Megan
SPONSOR A DOVE FOR THE CAPTAIN JASON DAHL SCHOLARSHIP FUND:
Your name flies with a dove that helps honor Captain Jason Dahl and all the heroes of 9/11/2001
A big part of The Front Range Birding Company Expo is supporting the community and local businesses. Our art and craft fair has over 30 booths of great one-of-a-kind items made by local artists and craftsmen. A portion of each sale will be donated to the Captain Jason Dahl Scholarship Fund.
In addition you can support the fund and help young people today reach for their dreams by sponsoring a dove in the 2012 Captain Dahl Dove Race. For a tax deductible $20 donation each sponsor will receive a goodie bag full of coupons from local restaurants and businesses worth well over the donation fee. Each dove race sponsor will have the chance to win valuable prizes as well.
The 1st Place Dove will receive a family membership to Hudson Gardens along with tickets to see Lee Greenwood and a fireworks display on the 4th of July. The 2nd and 3rd place Doves also receive great prizes as well.
A silent auction will also be held to support the Dahl Fund. Items up for bid are Swarovski 10x42 Swarovision EL binoculars, a one hour state-of-the-art United Airlines simulator experience, Club Level Denver Broncos tickets, prime seating Colorado Rockies tickets, a signed Payton Manning Football, a signed Troy Tulowitzki Colorado Rockies game bat, and much more!
Jason M. Dahl was the Captain of United Airlines Flight 93 which was hijacked on September 11, 2001, subsequently crashing at 10:02am in a field near Shanksville, Pennsylvania instead of its intended target, the US Capitol Building in Washington D.C. It is believed that the hijackers were subdued by the heroic actions of the passengers and crew on board.
In 2002, the Captain Jason Dahl Scholarship Fund was established to provide deserving aviation students a scholarship grant in Jason's name. Originally available to students at Dahl's Alma Mater, San Jose State University and Metro State University in Denver (Ken-Caryl) where Dahl lived, the program has since been expanded to NATIONAL status as an IRS recognized 501(c)3 non-profit program supported through corporate and individual donations alike.
Enjoy the family fun of the open house/expo on May 12th. In addition to having a great time, you will be supporting a great charity that supports our young people today.



Quick Links to Front Range Great Birding and Nature sites...



The Front Range Birding Company - A Proud Corporate Sponsor of the Audubon Society of Greater Denver and member of the Colorado Field Ornithologist
Great Optics are here at FRBC. Leica, Swarovski, Zeiss, and Vortex all offer exceptional quality products at an exceptional value.