Our New Site is Up!

Thank you for your patience as we worked to get our new site up and running. We now need you to update your profile. If you have not already done so, please go to http://www.isbnetwork.com and enter the email address you used on our old site as your UserName and then click the "Request New Password" link under the Log In Button.

If your email address is not recognized, you should try once again to make sure you did not type it incorrectly. Be sure to respond to the email you'll receive with your new password that will allow you to log in to the new site and update your contact information. We recommend you change your User Name to your FirstName and LastName so your email address remains hidden in your profile (even if you've already set your email address to be your Username.)

In the event your email address is not recognized, please click the "Request New Account" link and we will work behind the scenes to connect your old profile information with your new profile.

If you encounter anything quirky or not functioning as expected, please do let us know. Also we are standing by to assist you if you need help.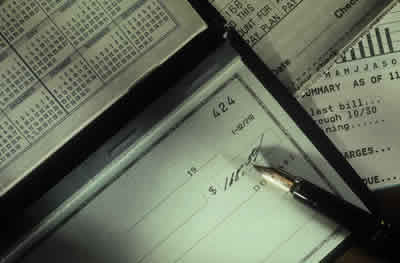 Reunion Registrations
Help us with our planning by registering today. We need to know who is coming!
Online registration is now available
.
Or, you can print & complete the forms below and mail with your payment or credit card authorization to:
ISB Network - PO Box 7454 - Alexandria, VA 22307
703-768-9668 phone / 703-768-9667 fax
Click Me!
Check Out Who's Coming!

The July 1 list is now posted. If you've paid and are not on this list, please bear with us. Todd & Maile have just returned from vacations and will be working on getting the list updated this week.

We are particularly excited that so many alumni are attending their first reunion as well as the phenominal record-breaking attendance of the Class of 1970 who are turning out 60+ strong for their 40th Class Reunion! Hats off to Debby Stinemetz Caulfield '70 and her classmates for getting the word out and encouraging everyone to come to the biggest and best reunion ever!

Keep in mind that we will not be on the East Coast again for 6 more years, so get off the fence and come join the party!
Find Your Plans Have Changed?

As we approach the reunion, sadly we find some of you are unable to join us after all and must cancel your reservations with the hotel. Please contact Maile by email first before you cancel with the Cavalier so let the hotel know to give your room to someone next in line.

When we get a cancellation, that is good news for those who have yet to reserve a room or are waiting for a better room. Should you call the Cavalier to reserve a room and find that it is sold out, be sure you get on the wait-list so when a cancellation comes up, you can be in line when a room becomes available. Next, contact the Holiday Inn down the street which is accepting our overflow.
The Cavalier Hotel

4201 Atlantic Avenue

Virginia Beach, VA 23451

(757) 425-8555 RESERVATIONS: (800) 446-8199

For the ISB Network, Inc. 2010 Reunion

http://www.cavalierhotel.com/

Oceanview / Oceanfront

Single...............$140.00 / $150.00

Double..............$140.00 / $150.00

Deluxe King........$140.00 / $150.00
Overflow Hotel
HOLIDAY INN SunSpree
3900 Atlantic Avenue
Virginia Beach, VA
757 428-1711
IMPORTANT! If you do not cancel your hotel room before the reunion, you will be charged! Letting us know by phone or email is not enough, you need to follow through and cancel your reservation yourself.