Greetings!
Here is today's summary of economic development news, a free service of the Economic Development Partnership of Alabama, representing Alabama's private sector investment in economic development. If you enjoy NewsFlash, thank an EDPA Partner.
---
Alabama industry recruiting agency changing name
March 20, 2012, 3:20 p.m. CDT
MONTGOMERY, Ala. (AP) - Alabama's industry recruiting agency will be changing its name soon.
The Alabama Senate gave final approval to a bill Tuesday that will change the name of the Alabama Development Office to the state Department of Commerce. Senate President Pro Tem Del Marsh said the name change was pushed by Gov. Robert Bentley because it better describes what the agency does. He said that new name is also used by many other states for business recruiting programs.
more...
---
---
Alabama Senate panel OKs tax credits for film industry
MONTGOMERY - On the same day that Academy Award winner Octavia Spencer was honored at the Alabama Statehouse, a state Senate panel approved a measure to increase tax credits for production companies filming in the state.
The measure approved by the Senate committee Wednesday was passed without opposition by the state House of Representatives in February.
"I want to give a heartfelt thank you to all those who voted to pass (Rep.) Terri Collins' incentives bill," Spencer said.
"I'm going to do what I can to get more movies made here."
The legislation would increase the overall amount the state can spend on incentives from $10 million annually to $15 million by the year 2013. It would also expand from $10 million to $20 million the amount that can be spent on a production to qualify for the tax incentives, meaning mostly smaller productions could take advantage of the incentives.
more...
---
Raytheon missile plant at Redstone Arsenal on schedule despite storms, federal budget worries
Published: Wednesday, March 21, 2012, 5:45 PM
Updated: Wednesday, March 21, 2012, 6:13 PM
By Kenneth Kesner, The Huntsville Times The Huntsville Times
HUNTSVILLE, Alabama -- Recent tornadoes and storms haven't slowed construction on Redstone Arsenal for a core element of America and Europe's future defense against enemy missile attacks.
Walls are going up for Raytheon's $75 million Missile Integration Facility in Huntsville. This is where, with ultra-modern automation and in a controlled environment, the company's Standard Missile 3 and SM-6 interceptor missiles will be assembled and fully tested before shipment around the world.
"It's on schedule; it's on budget," Kevin Byrnes said today. He's a retired Army general who is now vice president of Raytheon Huntsville. "We should be pushing missiles out of here in the January 2013 time-frame."
more...
---
Emerson Network Power's Avocent business to unveil data center innovation
Published: Wednesday, March 21, 2012, 4:59 PM
HUNTSVILLE, Alabama -- Just a couple years after being acquired by Emerson Network Power, Avocent is ready to unveil the Avocent Universal Management Gateway.
The data center appliance was engineered and developed in Huntsville and provides real-time, integrated monitoring, access and control across IT and facilities systems.
"We're excited about it," said company President Stephen Hassell. "It's been a couple of years in the works."
The company is unveiling the Universal Management Gateway at a reception Thursday at the Westin Huntsville featuring company and civic officials.
Hassell said the development of the Universal Management Gateway was one of the primary reasons Emerson Network Power was interested in acquiring Huntsville-based Avocent in 2009.
more...
The Huntsville Times
---
Mask lauded top legislator by the EDAA
Posted: Wednesday, March 21, 2012 4:00 am
Mask lauded top legislator by the EDAA David Goodwin - Political Editor
State Rep. Barry Mask was named Legislative Leader of the Year by the Economic Development Association of Alabama.
Mask is chairman of the state House of Representatives' Committee on Economic Development and Tourism. He's also executive director of the Elmore County Economic Devolopment Authority (ECEDA).
The committee has already shepherded through a number of economic development bills this session. That includes two bills Mask sponsored to help attract new industries and expansions by existing businesses through a proposed constitutional amendment allowing companies to use their employees state income tax withholdings to fund expansions.
The award was presented at the EDAA's annual legislative luncheon held Tuesday at the Renaissance Hotel and Convention Center in Montgomery. The event was attended by economic developers from across the state, as well as more than a dozen state senators and representatives.
---
---
BBA to use symphony's Carnegie Hall concert as recruitment tool
Published: Wednesday, March 21, 2012, 5:10 PM
Updated: Wednesday, March 21, 2012, 5:10 PM
By Michael Tomberlin -- The Birmingham News
BIRMINGHAM, Alabama -- How do you get to Carnegie Hall? If you're the Birmingham Business Alliance, you ride the coat tails of the Alabama Symphony Orchestra.
Birmingham's lead economic development organization plans to use the ASO's performance at New York's Carnegie Hall in May to market and recruit companies from the Big Apple to the Magic City.
Brian Hilson, chief executive of the BBA, told the Rotary Club of Birmingham today the BBA is scheduling an event to coincide with the Alabama Symphony Orchestra's scheduled performance on May 10.
Hilson said the arts are one of the quality of life issues used to lure companies and executives to a region and the ASO is one of Birmingham's attributes in that regard.
The symphony's performance in one of New York's and the country's most revered venues could work in concert with the BBA's recruitment efforts, he said.
more...
---
Job Fair brings out 25 vendors, over 200 people
by Elsie Hodnett The Daily Home
LINCOLN - Vendors and job seekers were out in force at the Job Fair Wednesday.
"It's been a very successful job fair," said Cookie Adair, secretary for the Greater Talladega Area Chamber of Commerce. "We had 25 vendors and about 200 people who attended."
The Lincoln Job Fair, held at the Lincoln City Center, was hosted by the city of Lincoln in conjunction with the Greater Talladega Area Chamber of Commerce and the Calhoun County Chamber of Commerce.
"We had people come from Lincoln, Munford, Talladega, Sylacauga, Pell City, Anniston, Cropwell, Lineville, Wellington, Oxford and Eastaboga to look for jobs," Adair said.
Lincoln Parks and Recreation Department director Roben Duncan said people arrived almost an hour before the job fair opened.
"They were ready to go and many of them had resumes in hand," she said. "It is great for something like this to happen in our community, and I appreciate the businesses who participated."

more...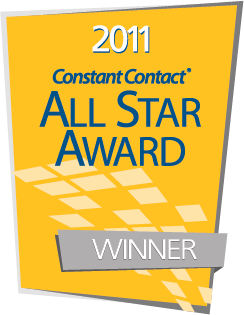 Thanks to our readers, EDPA's NewsFlash earned an All Star Award for ranking in the top 10% of Constant Contact campaigns for readership. We appreciate you!
---
Please feel free to forward along to someone who can use it by clicking on the "I'd like to forward this to a contact" link below the green bar.
Note also, that you can now make changes to your e-mail address and contact information through the link at the bottom.
As always, if you have news or suggestions, please forward them to us.