Greetings!
Here is today's summary of economic development news, a free service of the Economic Development Partnership of Alabama, representing Alabama's private sector investment in economic development. If you enjoy NewsFlash, thank an EDPA Partner.
---
Green Enterprise Development Training Series offered by ATN - Part of Alabama E3 Initiative
RELEASE - Huntsville, Ala., - March 14, 2012--The Green Enterprise Development Training Series - developed for manufacturers by Purdue University and SME (Society for Manufacturing Engineers) is being offered to all Alabama employed workers beginning April 6 at no charge for trainingif required documentation is provided. Other non-mfg Alabama companies are encouraged to send their employees to attend the Green Enterprise training for information and hands-on training on how to apply sustainable processes in the workplace.
Alabama businesses can send employees to attend the upcoming Green Enterprise Development series - Level 1 (April 6) & Level 2 training modules (April 13 - July 12) with training fees waived but will need to pay a $25 consumables fee per attendee per day. Employees can attend all nine days of training or select individual green enterprise modules to attend.
The waived training charge for all Alabama employed workers is part of the Alabama E3 Initiative. To meet the requirement to receive the special pricing, Alabama employed workers attending must bring additional documentation to the training site. Required documentation list is provided during the on-line registration process - go to www.uahcmer.com/atn/sustainable-solutions/ for details and registration.
Alabama Technology Network is offering the training series utilizing UAHuntsville -ATN staff and their on-campus training facility located in UAHuntsville's Shelby Center for Technology. After completion of Level I and Level 2, Level 3 can be achieved by taking the accreditation exam for the SME Green Manufacturing Specialist Certificate. Check out www.uahcmer.com for more course & registration details, or call 256.824.LEAN (5326), or email rana.clark@uah.edu.
Green Generalist [Level 1] - Friday, April 6
8 hour course on how to apply sustainable, environmentally friendly practices in the workplace. Focuses on education & awareness and includes interactive "live" simulations.
Green Specialist [Level 2] -various Fridays, beginning April 13 - July 12
8 hour courses covering Water Conservation; Pollution, Solid Waste Mgt, Energy Mgt, Environmental Waste Stream Mapping, Green Chemistry, and Sustainability in Practice.
Alabama E3 -- Economy, Energy, and Environment Initiative is a coordinated federal & local technical assistance project that assists communities work with their manufacturing base to adapt and thrive in a new business era focused on energy sustainability - the first of its kind in Alabama. For more information about Alabama E3 and its federal, state, and local partners and the Alabama Technology Network: www.atn.org
Training funded by a U.S. Department of Labor State Energy Sector Partnership Grant through ADECA - Office of Workforce Development.
---
Alabama Germany Partnership Dinner - ABSOLUTE DEADLINE for registration Tuesday, March 20
Memo from AGP:
Catering for the 14th Annual Dinner of the AlabamaGermany Partnership will be a little different than prior events. We are expecting a large attendance, more than 200, and we will be in a museum environment rather than a hotel ballroom with adjoining kitchen facilities. With this in mind, the deadline for registration will be at Noon on Tuesday, March 20. We will have to give the caterer an absolute head count that afternoon. Deadline for any additional sponsorships for the dinner is also at this same time.
We are extremely excited to host our dinner at the fabulous Barber Vintage Motorsports Museum on Thursday, March 29, and we are equally excited about the fantastic response we have had for registrations and for sponsorships. If you have not had the opportunity to visit the museum before, you may want to plan to arrive at 5:00 at the beginning of registration in order to view the motorcycles and automobiles on display before the reception opens at 5:30. You may also want to bring your camera. Photography for your personal (non-commercial) use is allowed at the museum.
If you have not registered for the "Track Experience" at the Barber Track on Friday, March 30, please visit the AGP website at www.alabamagermany.org or call the AGP office (205-943-4772) by Noon on March 20. Deadline for registering for this event has passed but we can squeeze a few more in that day for an up-close IndyCar experience. Registration is $125. Past AGP Chair Arndt Siepmann and Rick Humphrey from Zoom Motorsports have planned an outstanding program from 8:30 to 2:00 on that Friday. While you are in the paddock area, practice and qualify laps will be taking place on the adjacent track.
Also a few rooms are still available at Ross Bridge Resort for Thursday evening, March 29. Please call the hotel directly or visit their website for registration. And remember that AGP is providing free transportation on a chartered bus departing at 4:30 from Ross Bridge to the Barber Museum and returning to Ross Bridge after dinner.
---
2012 Alabama trade strategy released

By: Special to the News | Opelika-Auburn News
Published: March 18, 2012 Updated: March 18, 2012 - 6:00 AM
Export development is a top priority for the Alabama Development Office, and in 2012, the agency is working to help Alabama companies thrive in the international market place.
ADO, on behalf of the Export Alabama Alliance, has released the 2012 Alabama trade strategy: "Accelerate Alabama Exports, A Driver for Economic Development." The EAA is network of international trade agencies with the objective of helping Alabama companies grow their business internationally. The alliance is made up of local, state and federal organizations that work together to develop and coordinate programs to facilitate the export of Alabama's goods and services overseas.
The EAA strategy reinforces and supports Accelerate Alabama, the economic development strategic plan for the state. The goal of the plan is to increase profitability and create new jobs through expanding exports in the state, especially with small and medium-sized companies.
"Export development focusing on our small and medium-sized businesses is a top priority for Gov. Bentley," said ADO Director Greg Canfield. "This focus is also shared by our legislative leadership. Senate President Pro Tem Del Marsh met with me and other trade organizations to ensure that resources were in place for export growth."
The 2012 trade strategy will offer a range of services and support to small businesses which will educate, facilitate and sustain Alabama firms in developing and implementing strategies to increase exports.
Matchmaking opportunities in developing countries to include China, Poland, Hungary, Canada, Colombia and Panama will bring Alabama exporters face-to-face with qualified buyers. It will also update companies on the current issues and intricacies of doing business in these markets and will include opportunities to meet one-on-one with potential business partners. To maximize the resources the Export Alabama Alliance will continue to integrate its strategy into a comprehensive economic vision and strategy for growth. By doing so, it will leverage existing resources to ensure maximum assistance is given to the private and public sectors throughout the state for export development.
"The alliance is committed to accelerating job growth and providing businesses with the tools they need to be globally competitive," said Hilda Lockhart, director of international trade for ADO.mmThe report also identifies programs and activities for 2012 and provides a recap of the EAA undertakings during 2011.
A copy of the report can be found on the ADO website at www.alabamausa.org.
more...
---
Alabama Launchpad Finale: Sponsorships available
The Alabama Launchpad Business Plan Competition is close to wrapping up the 2011-2012 season, with the finale scheduled for May 17-18 in Montgomery.
Sponsorships range from $350 to $2,500 and offer an opportunity for visibility among emerging companies, universities, and the angel and venture communities.
---
Community colleges play vital part in rural areas' economic development, professor says
By Wayne Grayson
Staff Writer
Published: Sunday, March 18, 2012 at 3:30 a.m.Last Modified: Saturday, March 17, 2012 at 6:06 p.m.
During a recent trip to Washington, D.C., University of Alabama education professor Steven Katsinas stressed the importance of community colleges in the economic development of rural areas while making the case that Pell Grants are vital in making these institutions more accessible.
Katsinas, the director of UA's Education Policy Center, was invited by the Rural Community College Alliance to make three presentations, one of which was held March 2 at the White House before the White House domestic policy issues staff.
Of the remaining two presentations, one was made before the staff of the U.S. Senate Committee on Health, Education, Labor and Pensions, while the other was presented to the U.S. Department of Agriculture.
Why a presentation on rural community colleges to the USDA?
"The U.S. Department of Agriculture has statutory responsibility assigned by the Congress to promote the economic development of rural America, just as the Department of Housing and Urban Development has statutory responsibility to promote the development of our nation's urban areas," Katsinas said Thursday.
Katsinas said that in years past, the USDA has relied upon the country's land grant institutions, created by Congress in 1862 and 1890, to deliver crop extension. However, land grant institutions have since become more specialized institutions of research, Katsinas said, and community colleges are transitioning into the role of "critical intermediaries in the developing of our nation's rural areas."
more...
---
Austal USA receives 2 more contracts to build littoral combat ships for Navy
Published: Friday, March 16, 2012, 6:13 PM
Updated: Friday, March 16, 2012, 6:14 PM
MOBILE, Alabama
--
Austal USA
in Mobile has received a $691.6 million contract modification to build two more littoral combat ships, the U.S. Navy announced Friday.
The award will fund the shipyard's fifth and sixth LCSs.
The vessels -- meant for minesweeping, submarine-hunting, anti-piracy efforts and special forces operations -- represent the third funding increment to be awarded under a 10-ship, $3.8 billion deal that Austal secured in December 2010.
Austal delivered its first vessel in the program, USS Independence (LCS 2), in January 2010. That ship is currently undergoing test and trials in Mayport, Fla., according to the Navy.
Coronado (LCS 4) is under construction at the Mobile River yard and is slated for delivery early next year. Jackson (LCS 6) is in the early stages of construction, and Montgomery (LCS 8) is in pre-production.
Austal officials said Friday they could not comment on the new award under rules of the Australian Stock Exchange, where its parent company, Austal Ltd., is traded.
In an attempt to drive down LCS prices early in the program, the Navy led Austal and a Lockheed Martin Corp.-led team to bid against each other.
The shipbuilders bid low enough that the Navy ultimately decided to buy 20 ships, or two ships per year from each company, during fiscal years 2010-2015. Each award, however, is subject to availability of appropriations.
The prices for the modifications announced Friday were determined based on those competitive LCS dual block buy contracts awarded in 2010. Because of the 10-ship deal, Austal leaders have said they expect to invest about $160 million in facility upgrades and increase employment from 1,800 to about 4,000 over the next few years.
Also on Friday, Lockheed also received $715 million for two ships, which will be built at Marinette Marine Corp. in Marinette, Wis.
"The Navy is successfully driving down costs in the program," program executive officer Rear Adm. James Murdoch said in a news release. "We are continuing to execute the dual award strategy for these ships," he said. "Efforts to stabilize design, improve production planning, invest in shipbuilder improvements and leverage long-term vendor agreements -- all within the framework of a competitive fixed-price contract -- have returned this program to the level of affordability necessary for the Navy to move forward with construction at efficient rates in support of the 55-ship LCS requirement."
Earlier this week, Austal leaders announced retired Rear Adm. John "Dugan" Shipway was appointed as an outside director on the company's board of directors.
Shipway, who retired in March 2009 as president of General Dynamics Bath Iron Works, served 35 years in the Navy.
"As we grow to become a major naval shipyard, we look forward to tapping into his many years of shipbuilding expertise," Austal USA President and COO Joe Rella said.
more...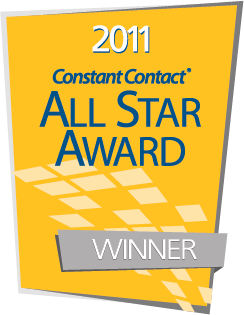 Thanks to our readers, EDPA's NewsFlash earned an All Star Award for ranking in the top 10% of Constant Contact campaigns for readership. We appreciate you!
---
Please feel free to forward along to someone who can use it by clicking on the "I'd like to forward this to a contact" link below the green bar.
Note also, that you can now make changes to your e-mail address and contact information through the link at the bottom.
As always, if you have news or suggestions, please forward them to us.