Word From the President
In March, CAHREP elected six new board of directors. We just had our first board meeting and are working on all the administrative and planning aspects of the organization. We are tackling areas such as revamping our membership benefit structure, member recruitment, new marketing ventures, collaborative efforts with external organizations, planning of our Annual State Conference, procuring sponsorships and more. Our national organization, NAHREP, has also gone through an evolution of growth and reorganization. Although our web site is going through changes, it is up and running at
http://www.cahrep.org
.
If you would like to become a member and take advantage of CAHREP's position as a respected trade organization in our professional community or if your business would like to sponsor any of our meetings and other activities, please call me at
720-253-8513
or at rogelio@rentandbuyhome.com.
Sincerely,
Rogelio Rodriguez
CAHREP President 2010-2012
THANKS AGAIN TO OUR MARCH BREAKFAST SPONSOR
JOB OPPORTUNITIES
Make sure to check out our job board through

Follow CAHREP
CAHREP
Board of Directors
Rogelio Rodriguez, President
Vanessa Guzman, Past President
Stuart Kanchuger, Secretary
Laura Morales, Treasurer
Gene Lucero, Director
John Lucero, Director
Ray Rosado, Director
Debora Vela, Director
Michelan Sweeney-Cordero, Director
Rick Escobedo, Director
Beau LaPoint, Director
Tracy Enslow, Director
Greg Adame, Director
Denver Athletic Club
1325 Glenarm Pl.
Denver, Co 80203
8:30 - 11:00am
TOPIC
Staging to Sell
A panel discussion including considerations in staging a property listing, interior design trends and looking at feng shui for guidance.
Presenters
Carol Avila: Home Staging
Socrates Saldarriaga: Feng Shui
Melanie Escobedo: Interior Design

Free to Members, Guests $20
ANNOUNCEMENTS

When the website for NAHREP went through it's changes, our online presence was compromised for a while there. Although there are still many improvements to be made, our site is up and running. We are working through a real estate specific provider, Point2agent, to provide a powerful tool not only for CAHREP's presence but also a way to provide listings from our membership, a member directory, a clear listing of our events, space for member articles, a marketing tool to engage consumers and much more! Please visit the site and send your comments and suggestions.

http://www.cahrep.org

After Hours Business Mixers

Correction: Set your calendar for April 28 6-8 pm. Details to come!

CAHREP is a LinkedIn Group The CAHREP Board of Directors has listened to your requests to pursue the use of Linkedin as a tool for a more professional presence in the online networking world. Our goal is that members communicate, exchange ideas and create business opportunities. Click on the logo to sign up. However, Facebook continues to be the source for our event announcement, attendance tracking and posting of photos from our events.
FROM NATIONAL


Minority Real Estate Coalition Offers Plan To Stabilize Market
The combined 70,500 members and affiliates of the National Association of Hispanic Real Estate Professionals, The Asian Real Estate Association of America (AREAA) and the National Association of Real Estate Brokers (NAREB) introduced The Five-Point Plan: Creating A Sustainable Path to Minority Homeownership during their 2010 Multicultural Real Estate & Policy Conference this week in Washington, D.C. Leaders from the three national trade groups are appealing to lawmakers during Capitol Hill visits to take actions that stabilize the market, expand consumer protections, preserve liquidity and stop the spiral of losses in minority communities.
"Communities of color remain at great risk. We must take common sense actions that stop the spiral of losses, keep homeowners in place and prevent our neighborhoods from becoming renter communities," said incoming NAHREP Chairman Alex Chaparro. "Lawmakers are looking to the real estate industry to collaborate on solutions that balance the role of government and private enterprise. We believe this plan does that."
The three trade associations, which represent the most impacted communities, call for support of a five-point plan that:
Expands the scope of Community Reinvestment Act (CRA) functions to include loan servicing,
Mandates pre-purchase face-to-face homebuyer education and household budget management training,
Provides principal forgiveness for homeowners that are underwater on their mortgage and have more than 10 percent negative equity
Advocates the role of the GSE's and FHA to expand the flow of stable capital to the mortgage market
Promotes the role of a consumer protection agency that puts consumer interests first and is empowered to implement robust reforms that align industry practices with values that serve the common good.
Current government programs, while well intended, have had limited impact especially in minority neighborhoods where the incidence of expensive mortgages and higher unemployment is greater. (At the peak of the housing expansion, African Americans and Latinos held high cost mortgages at two to nine times the frequency of whites in some foreclosure regions.) According to a report from the Federal Reserve, African American borrowers were 1.8 times as likely as white borrowers to be in foreclosure and Latino and Asian borrowers were 1.4 and 1.3 times, respectively, to be in foreclosure.
Homeownership among African Americans and Latinos varies by region. For Latinos, the greatest proportion of homeowners is based in the West and Midwest. Among African Americans, homeownership is most concentrated in the Midwest and the South. One-third of the nation's Asian population is based in California. The foreclosure crisis has turned into a regional phenomenon. Minorities reside in many of the states suffering the highest rates of foreclosures and home devaluations including: Nevada, California, Arizona, Florida, Illinois, Ohio and Michigan.
A copy of The Five-Point Plan: Creating A Sustainable Path to Minority Homeownership is available at www.nahrep.org, www.areaa.org or www.nareb.com.
Tino Diaz Offers Brokers Advice in Scotsman Guide
NAHREP Past Chair Tino Diaz offers mortgage brokers advice in the current issue of Scotsman Guide. See the article at: http://www.scotsmanguide.com/default.asp?ID=4016
Meet Our New Board of Directors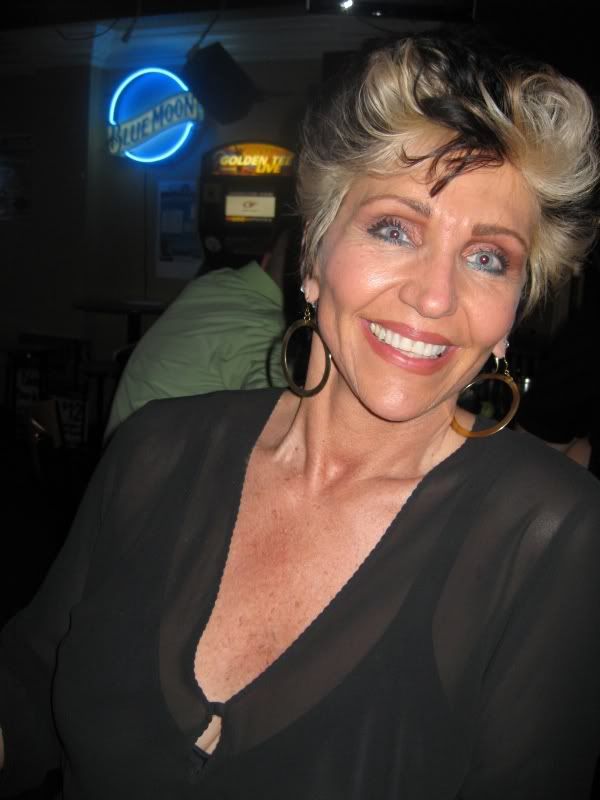 Michelann Sweeney-Cordero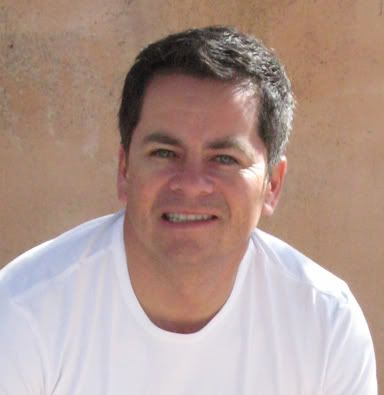 Rick Escobedo
Tracy L. Enslow