INFORMATION TECHNOLOGY TIPS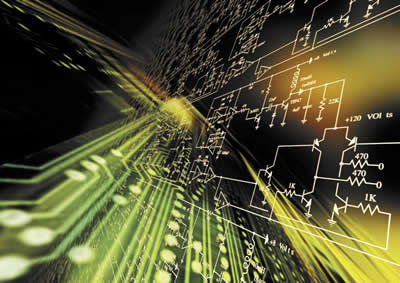 Technology infuses almost every part of our life. It is also the focus of Aqueity, a Chicago-area Information Technology (IT) firm. TTE recently had a chance to talk to Vice President of Operations Mark Weiss about system protection, data protection, and building network infrastructure.
System Protection

Protected administrator accounts play a big part in protecting computer systems. "One of the best things anyone can do is use a user account on the computer that is not a local administrator," says Weiss. The system administrator account should be a non-personal, standalone account. Save personal information for people's individual accounts that only have standard user access. For example, instead of putting someone's first and/or last name as the user name on an administrative account use something generic like "administrator."
This approach also applies to IT staff putting themselves in the domain administration group, according to Weiss. While it may seem easier and more convenient to have an IT staff member's personal user account double as an administrator account, it also decreases the system's protection. If someone's personal user account is also in the domain administration group, anytime they are personally logged in the administrator areas are also accessible and the system is vulnerable. "So, we typically will recommend that even the IT administrators do not use their personal accounts as administrative accounts," says Weiss.
One reminder Weiss gives is to keep current on anti-virus and spyware programs. "A lot of things change," says Weiss. "It's not that you need to buy the latest versions every year, but you definitely need to keep your subscriptions up-to-date."
Regarding unsolicited e-mail, Weiss recommends investing in technology that automatically filters unsolicited e-mail. "It not only reduces the time employees spend deleting messages from their inboxes, but also reduces the burden on the e-mail server," he says.
Data Protection
Back-up and disaster recovery plans are crucial, Weiss feels. One of the keys to a successful back-up system is that it covers the appropriate retention time needed for your business. Factors that would influence retention time are:
compliance mandates
how much down time the company can tolerate in the event of hardware failure or a server crashing
how far back the company wants to be able to retrieve data
In addition to having back-up and recovery plans in place, Weiss recommends storing your data in multiple locations. Copy data to a second external hard drive or work with an IT partner to maintain an off-site backup. "If you have your data in two spots you're better off, and three is even better," Weiss says. If you do choose to work with an off-site IT partner to protect your critical business data, do some research and take precautions. Ask if the company encrypts files, complete a background check on the company, and draw up non-disclosure agreements.

Two other aspects of data protection are firewalls and internal system accessibility. "Make sure data and systems are not accessible to everybody and are only accessible to those that need access," says Weiss.




Building A Network Infrastructure


Three factors Weiss recommends considering when building a network infrastructure are:
expected company growth
system performance demands
network technology application
When deciding on servers for your network, Weiss suggests relating that decision not just to what you want the servers to be able to do, but also to the company's business objectives.
Mark Weiss has been with Aqueity for five years. In his role as Vice President of Operations, Weiss consults with Aqueity's customers, assists with Aqueity's advanced technical support needs, and oversees IT Support Services for Aqueity.