TTE Community and Charity Work



Council Member


Council of 1,000,
National Resources Defense Council
Contributor
Children's Memorial Hospital
American Heart Association
St. Judes
Sponsor
Avon Walk for Breast Cancer
Susan G. Komen Race for the Cure
Local Causes of Interest to Our Employees and Subcontractors
TTE Newsletter
Web Site Changes Coming Soon
Common Sense Solutions, Inc.
(CSS) is hard at work making improvements and adding new features to the TTE Web site. CSS is presently building a login page for submitting transcription requests online and a customer profile page. These projects are expected to be completed by the end of March.
Web design and search engine optimization company
BatesMeron
has also recently been hired to work on the Web site. BatesMeron will be updating the look of the Web site and fine-tuning it for search engine optimization, as well as creating a page tailored for government business and prospects. Watch the newsletter for updates on the changes and announcements of when projects have gone live.
TTE's CEO Includes Travel In 2009 Business Plan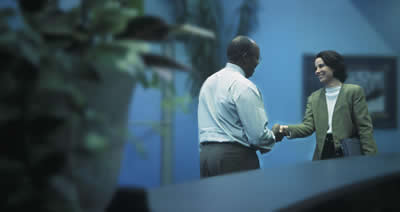 As part of her 2009 goals, CEO Terry Thompson is taking to the roads to visit TTE clients. She plans to head first to the East Coast in the Spring, once the weather is more conducive for traveling. Thompson is looking forward to connecting with both familiar and new faces, receiving feedback about TTE and suggestions for improvement, and discussing additional services TTE could provide.
TTE Transcribing Streaming Audio
With a client's move from teleconference audio recordings to an in-house recording system, TTE will be transcribing for them from streaming audio. If you have anything on streaming audio or video we could transcribe for you, let us know. We'd be happy to help!
Surviving the Economic Downturn and Setting Goals Highlight Vistage Meeting
The economy and business survival has been an ongoing conversation in recent months at CEO Terry Thompson's Vistage meetings. Hosted in January by Brian Sutherland of
Highland Solutions
, this past month's discussion centered around preparing for what's to come in the economy and making a company's margin and bottom line healthier for business survival. Group members also discussed their 2009 goals using the acronym SMART as their criteria - Specific, Measurable, Actionable, Relevant, and Time-Based.
Trends and positioning your company to be able to prosper through the economic downturn will be the focus of the February Vistage meeting. Economist Brian Beaulieu will be the guest speaker. Beaulieu is the Executive Director at the Institute for Trend Research in Concord, New Hampshire. He has engaged in business cycle analysis, as well as applied and fundamental research, at the Institute for Trend Research since 1982. Beaulieu has served as the Institute's Executive Director since 1987.
Thompson is hosting the February meeting, which will be held at the Vistage Midwest Regional Office in Rosemont, Illinois.
Administrative Work Piling Up?



Have you had to make changes to your administrative staffing in this economic climate? If so,

IdeaScribe

, your virtual secretary, is here to help. Call TTE today at 847-592-6211.



Correction
Last month the article "Creating Great Audio Recordings" contained an error. Point #2 should have read "Individual recordings can be done with traditional phone handsets."
We apologize for the error and any inconvenience it may have caused you. The corrected article is reprinted below.



Creating Great Audio Recordings
Soft or muffled voices, words mumbled or spoken quickly, people speaking at the same time, background noises. Things that occur over and over again in everyday conversation. Many times when we aren't even aware of it. Yet, in everyday face-to-face conversations and meetings, the essence of what is being said can often be understood by the accompanying body language or written materials. Understanding can come in spite of challenges from voice projection, speech articulation, or background noises because of contextual clues.
With audio recordings, however, the opposite is true. The more difficulty with voice projection and articulation the speakers have, the faster someone talks, the more often people speak at the same time, the noisier the environment, the farther away someone is from the microphone - the less understandable the audio is since there are no contextual clues.
To help ensure a successful dictation and transcription project and to achieve optimal audio recordings, TTE's CEO Terry Thompson offers the following six tips:
Pick a quiet area to record your meeting or conversation and minimize background noise.

Give all speakers individual microphones or use a Polycom unit with large group recordings. Individual recordings can be done with traditional phone handsets. For optimal recording, speakerphones should not be used, since they only clearly pick up the voices closest to the microphone.


Speak clearly and slowly.

Have only one speaker at a time. If several people are on the line at the same time, do not talk over each other.

If you are using a cell phone, you will get the best results speaking in a quiet room and not using the speaker function of your phone. Driving in a car while being recorded is not recommended; it is not only hazardous, but does not pick up well.

Send any industry specific terminology that might be used with your transcription request.
Client Testimonial

"I always get a fast response when I send files for transcription. This service saves my company many hours in productivity. Without TTE, it would be difficult for us to complete our projects and meet our deadlines."
Merry Woten
Metia