Laughter in the Park 2012 is made possible in part with public funds from the Manhattan Community Arts Fund, supported by the New York City Department of Cultural Affairs and administered by the Lower Manhattan Cultural Council. Additional support includes a donation by Madison Square Garden and social media sponsorship via Scoutmob.
sunday, july 29 / 2p
central park, mineral springs
ted alexandro

a veteran comedian, Ted Alexandro was named one of the top comics working today by Time Out NY magazine and has appeared on "Louie," "Oz" and "Dr. Katz" as well as two of his own half-hour Comedy Central Presents specials. He has performed his comedy internationally and at festivals around the U.S., including Bonnaroo Music Festival, Just For Laughs Festival and The New York Comedy Festival. Ted has also performed on David Letterman, Conan O'Brien, Craig Ferguson and The View.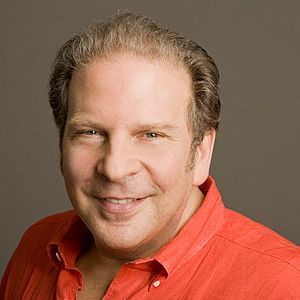 eddie brill
is an internationally loved and respected stand up comedian, a legend on the comedy scene and a "Laughter in the Park" 5x headliner. He tours frequently, performing in the US as well as England, Ireland, France, Australia, Amsterdam, and Hong Kong. For the past 14 years, he has worked on the Late Show with David Letterman. He is the warm-up comedian and Talent Coordinator for the comics that appear on the show. Additionally, he also produces and helps book stand-up talent all over the world. He is also a 3-time MAC (Manhattan Association of Cabaret and Clubs) Award Winner for Best Male Stand-up Comic in NYC. In 2008, Eddie received the first ever Lifetime Achievement Award by ECNY (The Emerging Comics of NY). He has appeared in over 100 TV shows in six different countries and numerous films. Additionally, he serves as a mentor to young and seasoned comics and helps shape the next generation of comics with his workshops and advocacy within the comedy community.
PERFORMERS
MICHAEL CHE A rising comedic star, Michael Che was named a "Comic to Watch" by both Comedy Central and Time Out New York. He has also performed in Caroline's Breakout Artist Comedy Series and appeared on the game show "Bunk" and "John Oliver's New York Stand-Up Show."
JOSH RABINOWITZ
was named one of Comedy Central's "Comics to Watch" at the New York Comedy Festival and appears on MTV's new sitcom "I Just Want My Pants Back." He has also appeared on Comedy Central's Live On Campus Tour and CollegeHumor Live.
PHOEBE ROBINSON a rising star on the comedy scene, Phoebe has performed in the New York Underground Comedy Festival and regularly performs at such venues as Gotham Comedy Club, New York Comedy Club and Carolines. She was a finalist in NBC's Stand Up for Diversity competition and has appeared in Sirius XM's Raw Dog Comedy Show. Currently, she hosts a weekly comedy show called "Case of the Mondays" and writes a blog for the Huffington Post called Blaria.
greeley square @ 6th ave. / 32nd
a Brooklynnative who performs at clubs and colleges all over the U.S. and can be seen onMTV2's "Guy Code" and "Russell Simmons presents The Ruckus" on Comedy Central.Damien has opened for Dick Gregory at Caroline's, Aretha Franklin at Radio CityMusic Hall and performed at Pharrell Williams' Kidult Leadership Conference. Hehas also hosted events for companies such as NIKE, Interactive ONE, and VIBEmagazine and has appeared in several showcases for BET and MTV Networks.
PERFORMERS
RON LONG is a Philly native who has opened for Chris Rock, D.L. Hughley and LL Cool J, amongothers. He has performed at colleges andclubs across the country, including the Comedy Store, Improv, LaughFactory and the Apollo and has appeared on HBO's Def Comedy Jam and BET's ComicView.

LORI SOMMER - Dancer, actress and stand-up comedian Lori Sommer is a showbiztriple threat. Lori is a founding member of The Red Tie Mafia Improv Troupe, inresidency at the world-renown Gotham Comedy Club and The Living Theatre. She has been featured in all of the top NYCclubs, including StandUp NY, The Broadway Comedy Club, Laugh Lounge, The Duplexand Gotham Comedy Club.
also Francisco Aldorando, Nick Cobb and Victor Varnado.
washington square park, holley plaza
Incredibly, Louis Katz kicked

his comedy career off at the early age of 9 when as part of a school project he submitted several jokes to "The Tonight Show," two of which were read on air by Johnny Carson. After making a name for himself performing stand-up in the Bay Area, Louis now performs at comedy clubs around NYC and across the country. He has performed at the Montreal "Just for Laughs" Comedy Festival, the Atlanta "Laffapalooza" Comedy Festival, the Amsterdam "Toomler International" Comedy Festival and the Vancouver Comedy Festival. He has appeared on NBC's "Last Call with Carson Daly," Comedy Central's "Live at Gotham," Jamie Foxx's "America's Funniest Comics," and HBO's "Down & Dirty w/Jim Norton." His half-hour "Comedy Central Presents" special aired in 2011, along with the release of his debut comedy album, "If These Balls Could Talk," on Comedy Central Records. Louis also produced a series of short films for Adult Swim's superdeluxe.com.
PERFORMERS
CAROLYN CASTIGLIA has been featured on Comedy Central's Atom TV, NBC's Last Comic Standing, Nick-at-Nite's Funniest Mom in America 3, The Maury Show, ABC World News with Charles Gibson and on Sirius/XM Radio. She is best known for her appearances on VH1/ego trip's The White Rapper Show and Miss Rap Supreme as the lovable and hilarious Miss CKC. She has won numerous championship titles at The BEATdown, a monthly showcase at New York's UCB Theatre and has been heard by millions on YouTube in the Key of Awesome's parody of Lady Gaga's Telephone (as Beyonce) and Bieber Fever (as Justin Bieber). Her music videos "Lemme See" and "DAMN (You Wish)" both hit number one in 23 countries on YouTube Comedy, and her video "Less Money, Mo Problems" with Tom McCaffrey recently aired on Comedy Central.
CARMEN LYNCH has performed on Comedy Central's "Premium Blend," was featured on HBO's U.S. Comedy Arts Festival in Aspen and is set to tape her first comedy CD at the IMPROV Boston in October. Carmen made her network debut as one of the top 20 comics on the first season of "Last Comic Standing" on NBC, and was recently featured in the show's seventh season. She has freelanced with MAD Magazine and was chosen as one of the "Hot Comics of 2010" by Campus Activities Magazine. Carmen has also appeared on SiTV's "Latino Laugh Festival" and toured as one of the Latinas of Comedy with Paul Rodriguez. She currently performs in the weekly web series "apt C3" with fellow comedian, Liz Miele.
SAM MORRIL
a rising comic, Sam performs stand up at all the top clubs in New York City and his comedy can be heard on Sirius XM radio.

He has been named a 2011 "Comic to Watch" by Comedy Central, won March Madness 2010 at Comix, performed in a Friars Roast, was featured in a 4-page spread in the Daily News as "one of the four funniest in New York" and won the Laughing Skull Festival in Atlanta, beating out over 600 applicants.
GIULIA ROZZI has appeared on MTV, Vh1, Italian Mtv, CNN, and Jimmy Kimmel and has been contirbuted to Huffington Post, Gawker, NY Press, AOL, in addition to Glamour, PlayGirl, BUST, Lemondrop and Arena magazines. She is also the creator of the original web series TheMessage-Board.com and recently worked as a staff writer on MTV's Silent Library. Every month Giulia and longtime friend Margot Leitman co-host the popular and highly acclaimed sex-themed storytelling show "Stripped Stories" at the UCB Theatre in NYC. She's been named one of The Friskys' "Top 15 Comediannes You Should Be Laughing At." Her very personal, blunt, and animated comedy has earned her the honor of being a Boston Comedy Festival finalist and two ECNY "Best Female Stand Up" nominations. She is currently working on her first memoir.
central park, mineral springs
Perennial favorite and a 6-year veteran of Laughter in the Park', Vanessa Hollingshead is definitely one of the country's premier comediennes. Vanessa was recently on VH1's Lord of the Revolution, has had her own Comedy Central Presents special, taped her second DVD "American Anglomaniac" at Gotham and taped her third DVD "Drunk" at Stand Up New York. She has headlined every major comedy club in New York City. She appeared in theatres everywhere in Stand-Up 360, a series of stand-up comedy features starring the best comedians on the New York comedy scene, and has been featured on her own "Comedy Central Presents," "50 Funniest Women Alive" for the Oxygen! network, Comedy Central's "Premium Blend," NBC's Louie Anderson Comedy Showcase, "Tough Crowd with Colin Quinn," "Dateline" and VH1's "Lords of the Revolution," among others. Vanessa has performed worldwide at the Montreal "Just for Laughs" Comedy Festival five times, Comedy Central in Australia, and for American troops in Afghanistan, not to mention, numerous shows in the UK and Amsterdam. She's also garnered critical acclaim with her one-woman show "Flashback," and recently completed her second one-woman show, "The Hold."

PERFORMERS
NICK COBB has been seen on Comedy Central's "Live at Gotham," MTV's "FN MTV," AMC's "Date Night" as well as on NBC's "Last Comic Standing" where he not only earned a spot in the semi-finals, but was also featured in a montage of comics recognized for having highly original material. He recently played the lead in soon-to-be-released comedic web series for ESPN.com called "Team Players." Nick earned a spot as one the "Final Four" comics in the highly anticipated New York Daily News March Madness Comedy competition held at Caroline's on Broadway.
OPHIRA EISENBERG

is the host of NPR's trivia, puzzle and game show "Ask Me Another" and is currently penning her debut memoir "Screw Everyone: Sleeping My Way to Monogamy" that will be available in Spring 2013. Ophira was a MAC (Manhattan Association of Clubs and Cabarets) Award Finalist for Best Female Comic and has appeared on Comedy Central's "Premium Blend" and "Fresh Faces of Comedy;" VH-1's "Best Week Ever" and "All Access"; in addition to E! and the Discovery Channel. She was featured in New York Magazine's "Ten New Comedians Funny People Find Funny" and has had her own 1 hour special on CTV's "Comedy Now!" Ophira headlines regularly at renowned comedy clubs and colleges all across the country. She also tours with The Moth, a NYC storytelling phenomenon and currently hosts their monthly Slams at the Housingworks Bookstore Café in SoHo. Ophira was featured in the New York Post's "The 50 Best Bits That Crack Up Pro Comics," selected by BackStage as one of "10 Standout Stand Ups Worth Watching" in their Spotlight on Comedy Issue, and hailed as a "Highly Recommended Favorite" by Time Out New York magazine.
PETE LEE

'

s

likable style and self-deprecating humor have made him one of the hottest acts today. He recently filmed his own Comedy Central Presents special and was selected as a semi-finalist on NBC's Last Comic Standing. After making his television debut on Comedy Central's Premium Blend, Pete was invited to perform in the Montreal Just For Laughs Comedy Festival (where he was a standout in Dating It and New Faces). His comedy CD "Gasmoney" now plays in regular rotation on XM and Sirius Satellite Radio, and he is a regular on the Bob and Tom radio show. His growing popularity placed him 7th out of the top 100 comedians in Comedy Central's

Standup Showdown. Pete has also proved that his humor transcends demographic boundaries by winning Country Music Television's Next Big Comic. Most recently, Pete created
a web show called Unsportsmanlike Conduct, which attracted the attention of the NFL. This earned him a role in an upcoming pilot on the NFL Network titled After Further Review.
MARONZIO VANCE
was a writer on the remake of FOX"s "In Living Color." He was also a top 10 finalist on NBC's Last Comic Standing and currently stars in the weekly web series "The Breakdown." He has also appeared on The Jamie Kennedy Experiment,
'Wanda Sykes: Wanda Does It", "Comicview", "Showtime at the Apollo", or Montreal's "Just for Laughs Comedy Festival".
NICK VATTEROTT

As a 2011 recipient of the prestigious Andy Kaufman award, Nick's fearless inclination to be "confidently abstract," has made him a favorite among peers and Just for Laughs: New Faces 2010, Chicago Magazine's "Funniest Man in Chicago." Writer for MTV's "What Was I Thinking?" he's performed on "Late Night with Jimmy Fallon," and was a featured comedian in the "Breakout Artist Series" in the New York Comedy Festival. He recently shot a stand-up special for Comedy Central as well as produced and performed in Comedy Central's new series, Mash Up. Nick has toured with Chicago's storied Second City and his sketch group 'Heavyweight' has performed at Second City's Unhinged and the Toronto Just for Laughs Festival.
tompkins square park, old bandshell lawn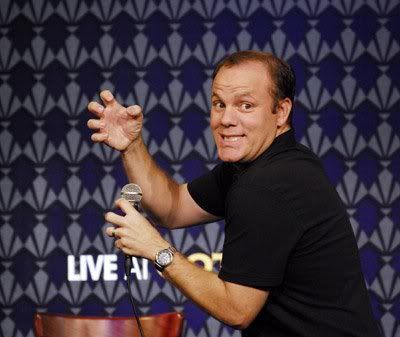 Noted comedian and TV personality, Tom Papa was personally chosen by Jerry Seinfeld to serve as host of NBC's "The Marriage Ref," had a recurring role opposite Julia Louis-Dreyfus on the CBS series "The New Adventures of Old Christine" and his own show "Come to Papa." As a veteran stand-up comedian, Tom has made numerous appearances on the "Tonight Show with Jay Leno," "Late Night with Conan O'Brien" and "Late Show with David Letterman" and has recorded two stand-up specials on Comedy Central as well as opened his one man show "Only Human" at the Montreal Just for Laughs Comedy Festival. In 2011, Rob Zombie directed his next special, "Tom Papa Live in New York City". On film, Tom has starred opposite Matt Damon in the Steven Soderbergh film, "The Informant," and stars opposite Paul Giamatti in the animated feature, "The Haunted World of El Super Beasto," as the voice of El Super Beasto. Tom's other big screen credits include the films "Analyze That" opposite Robert DeNiro and "Comedian."
PERFORMERS
MICK DIFLO
has performed at top comedy clubs across NYC including Caroline's where he recently headlined as part of their "Breakout Comedy Artist" series and Gotham Comedy Club. Mick is a contributing writer to The Complete Idiot's Guide to Jokes and Jest Magazine.
ROGER HAILES has written for NBC's Late Night with Jimmy Fallon and VH1's Best Week Ever, as well as a number of series on MTV. He has been featured on Comedy Central's Live at Gotham, Chappelle's Show and VH1. His voice can be heard in numerous commercials and video games, and he has been named Time Out New York's comedian of the week. Additionally, Roger has performed in the Edinburgh Fringe Festival, where he garnered rave reviews. Roger is currently a writer and performer for "Hoppus on Music" on Fuse TV.
VIC HENLEY
is the
co-author of a national bestselling book with fellow comedian Jeff Foxworthy, Vic has appeared on HBO, CBS, NBC, FOX, MTV, BRAVO, CMT and just about every other stand up comedy show on television. He was a VH-1 VJ and has his own Comedy Central Presents half hour special as well as performances on The Late Show with David Letterman and The Tonight Show with Jay Leno.
KENNY JOSEPHS is a rising comedic star and regular performer at top comedy clubs in NYC and across the country. He has worked with numerous noted comedians including, Greg Giraldo, Tracy Morgan, Norm MacDonald, Jim Norton and Kevin Hart, among others.
JOHN F. O'DONNELL has been featured as one of Comedy Central's Fresh Faces of Comedy and nominated for an ECNY award in the category of Best Emerging NYC Comic. He has co-headlined NYC's Comix Comedy Club, Seattle's Comedy Underground, and Austin's New Movement Theatre. John currently co-produces an annual show called FIFTY FIRST JOKES, which has been nominated for an ECNY Award in the category of Best Variety Show and Best Comedy Event
central park, mineral springs
jermaine fowler
For the season's premiere, NYLaughs proudly presents Jermaine Fowler, rising star and cast member of the remake of the iconic comedy series "In Living Color" which is set to air on June 17. Acknowledged in the New York Post's 50 Funniest Jokes alongside David Letterman and Jay Leno and winner of the Rooftop Comedy Silver Nail Award, Jermaine appears as a regular feature on CollegeHumor.com, SyFy's "Insane or Inspired," Adult Swim's "The Eric Andre Show," and was recently chosen by ABC to act in their 10th Annual Diversity Showcase. As a performer in festivals across the country, Jermaine is currently on tour with Comedy Central
.
PERFORMERS
HARRISON GREENBAUM has been named one of 2011's "Comics to Watch" by Comedy Central. His list of achievements includes winning of the 2010 Andy Kaufman Award, the 2011 Magners Comic Stand-Off, placing in the finals in the New York's Funniest Stand-Up Competition (part of the New York Comedy Festival) as well as in the finals of the New York Comedy Contest in 2010, placing in the semi-finals of the Boston Comedy Festival in 2009 and being deemed "the hardest working man in comedy" by the NEW YORK DAILY NEWS.
LIZ MIELE started doing stand-up at 16 and now at 24 she is the creator and star of the weekly web series "apt C3" and a regular at some of the best clubs in New York City. Her stand-up has been featured on Comedy Central's "Live at Gotham," Comedy Central's "Root of all Evil" Promo, Late Night with Conan O'Brien, the Daily Show with Jon Stewart, and more. She has been profiled by the NYTimes, NYT Magazine, Time-Out NY, in NY Press' "Off Color Comedy," AM-NY's "Go Underground," and the 2004 Humor Issue of The New Yorker "On the Bark."
LORI SOMMER, dancer, actress and stand-up comedian, is a showbiz triple threat. Lori is a founding member of The Red Tie Mafia Improv Troupe, in residency at the world-renown Gotham Comedy Club and The Living Theatre.
SHENG WANG has toured with the "Comedians of Comedy" and American Eagle's "Campus Comedy Challenge" and appeared on Comedy Central's "Live at Gotham," the AZN Network, and the "Just for Laughs" comedy festival in Montreal. In 2011, Sheng's half hour comedy special aired on Comedy Central and he was also awarded with a holding deal from NBC. More recently, Sheng taped for John Oliver's Standup Show.

PLEASE DONATE

NYLaughs, Inc. is a 501(c) 3 not-for-profit corporation that wants to change the cultural landscape of the Big Apple through humor. We seek to change the perception of the comic arts and provide laughter for free to New Yorkers on a consistent basis by producing outdoor comedy shows throughout the City's public venues. NYLaughs strives to make New York a better place by strengthening the human connection via laughter. We want to make laughter part of the daily urban experience.

To support this worthy cause, please donate to NYLaughs' performances via NYcharities.org