May 2012
Volume 100 No. 104
Cagan Spring Leadership Seminar
Community Association Leaders Invited: RSVP 847-324-8961
THURSDAY, June 14th, 2012
(Refreshments & Appetizers)
Speakers begin around 7:00pm
Principal/Insurance Advisor
Christopher J. Bowling/District Sales Manager
Craig Zilm/Branch Manager
Mac*Gray Intelligent Laundry Systems
Eric Harper/Area Manager-Chicago/NW Indiana
Joseph Copak/Account Manager
AT&T Cable TV and Communications
Reserve your spot by June 12th
To reserve your spot or for questions contact:
jnelson@cagan.com
847-324-8961
Housing Market Status

According to the National Association of Realtors, distressed homes - 28% of April sales were foreclosures and short sales (17 percent were foreclosures and 11 percent were short sales). This was actually a 1% improvement over March. In April of 2011, 37% of sales were distressed homes. In April of 2012, foreclosures sold for an average discount of 21 percent below market value and an average discount of 19 percent in March. Short sales were discounted 14 percent in April compared with 16 percent in March.
April's supply of existing homes for sale remains well below the July 2010 cyclical peak of 12.4%. This was the highest level since 1982. Inventories as tracked by the NAR are 20.3 percent below their year ago level. However, there is evidence suggesting there is still a large "shadow" inventory of homes available for sale. Many of these are bank-owned properties.
A regional analysis of the country shows some progress. Existing home sales rose in April in every region of the country led by a 5.1 percent month-to-month increase in the Northeast. Home sales rose 4.4% over March in the West. There was a 3.5% gain in the South and a 1.0 percent gain in the Midwest.
Protecting Community Association Income
Most community associations have a specific procedure in their rules and regulations or by-laws that provide for collecting delinquent association dues. Condominium associations in Illinois have to be careful this procedure does not violate the Illinois Condominium Property Act. The condominium act makes clear that enacting rules or policies that create two different classifications of ownership is not allowed. Denying an owner who is delinquent in their assessment payments access and use of community amenities is therefore not a proper incentive to encourage payment. This potentially creates two classifications of owners and is a violation of the Illinois condominium act.
The difficult thing is in order for the delinquent funds to become relevant enough for a legal suit, months of delinquent payments must accumulate. Then there are the legal expenses which may or may not be collectible in the suit. Yet, the association board has a fiduciary responsibility to try and get the delinquent funds. The condominium association rules and regulations determine what actions should be taken. Given today's economy, a job loss is often the cause of delinquency. Depending on the financial condition of the association, some boards will negotiate reduced payments until someone gets back on their feet and can make up the difference. Something may be better than nothing depending on the cash flow needs of the association.
In the event of a foreclosure and before the bank takes ownership of a condominium unit, the association can sometimes rent the unit out and keep the income in order to recoup delinquent assessments. However, this is contingent on the unit owner giving up their right of occupancy and moving out voluntarily. This is happening more often. Sometimes both the condominium association and unit owner can benefit. Once the association has recouped the delinquent association dues, the extra rent money belongs to the owner. If the foreclosure process takes an extended period of time, everyone is protected...even the bank. In most cases, the bank is required to pay six months worth of delinquent association dues but if the unit has been rented, the debt has been erased. At the same time, the cash flow needs of the association have been protected. In a medium to small size condominium community, this can help maintain financial stability through hard times.
Community Association Websites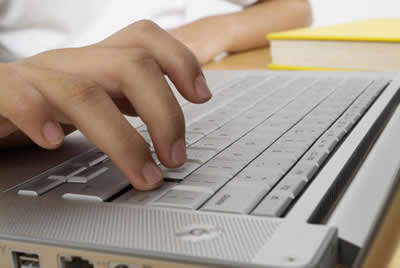 Communication is essential to a fulfilled, functional, active community association. There is nothing wrong with flyers and cork boards, but global efficiency may be better served. Given the many communication channels now available, the problem is deciding when to use which one. Providing a central information resource can often help. A community association website may be the answer.

A community website can create community identity, continuity and cohesiveness as well as a central information resource. The governing documents of the community can be posted on-line so all members can reference them. Association meeting minutes and general memos can be posted. How about a calendar that shows when the pool will open, date of the community barbeque, holiday party and of course, the next association meeting.

Some community association websites are interactive. Chats and blogs can be created as long as there is a webmaster or manager willing to monitor and maintain the site. You may even be able to pay your association dues on-line. An association board can conduct an on-line survey to learn the preferences of the community.

Community websites can be used to promote the community. A community description and pictures can be featured. The special amenities and benefits offered by the community can be listed. Homes or units for sale or rent can be featured. Some communities sell advertising space to local businesses on their website which pays for the website and even adds to association income.

If all you need is a basic web portal for document storage and retrieval, and a community calendar, you may not need to look any further than the Cagan website. We now offer individual portals/websites for community associations. Your Cagan property manager can help assess your communication needs to determine the best website options for your community.


Wonderful Wooden Decks

Does your community want to restore the natural beauty and luster to your wood decks and stairways? What a difference this can make to the aesthetics of your building. This is actually essential to prolonging the life of outdoor wood structures. Typically, cleaning and sealing should be done every four to seven years depending on use and exposure to the elements. A deck and wood professional should also inspect the deck to be sure all screws and bolts are tight and there are no warped or cracked boards or rails. This is especially important for older decks. It is important your outdoor wood decks and stairs meet current building code standards. Here is a basic description of the process for deck cleaning and sealing. Your Cagan property manager can answer more questions and help you acquire bids from qualified professionals.



Step 1: Remove Furniture and Debris

Debris must be removed from the deck or stairs. This includes leaves, twigs and surface dirt. Spaces between boards must be checked. Leaves will rot between boards and sometimes rest on the joists, eventually rotting the boards. Usually, this kind of debris has to be removed using a tool such as a putty knife to clean the crevices.




Step 2: Deep Clean the Wood

The wood surface needs to be deep cleaned. Most professionals use a power wash system which propels water at high pressure and velocity across the surface of the deck and stairs. This loosens and forces dirt out of cracks and crevices. The water pressure (pounds per square inch-PSI) for pressure washing wood decks varies depending on whether the deck has been sealed before and what kind of sealant was used. Often a mixture of 25% bleach and detergent is used. The bleach serves as a fungicide and mildewcide.

Wood surfaces must be properly sealed to avoid discoloration and weather damage. Mold, mildew and other atmospheric contaminants can also destroy wood decks and stairs if a sealant is not applied. Some sealants also contain stains while others are designed to show-off the natural beauty and grain of the wood.


Approximately half the residential properties in the United States have a wooden deck, siding, fencing or roof. Without protection, wood rapidly deteriorates and you will find yourself replacing ugly decks and stairs much sooner than expected. Maintaining them over time is less expensive, safer and will enhance the beauty of your building.