Greetings!
Greetings!
Happy Holidays from the Center for Families, Children and the Courts. Welcome to the third edition of CFCC's "Full Court Press" E-newsletter. In this issue, you can find an interview with Randall Kessler, chair of the American Bar Association Section of Family Law, a staunch advocate of family justice system reform, and a long-time CFCC partner. This issue also includes an article about the consequences of severe budget cuts in family court operations and the impact on families and children in family court. In addition, you can read about two of CFCC's most exciting projects: the publication of our Benchbook on Substance Abuse and Addiction for Family Courts and CFCC's "Families Matter" collaboration with the ABA Section of Family Law. We appreciate your interest and welcome you to get involved in one or more of CFCC's projects and initiatives.
Q&A with Randall Kessler, Chair, American Bar Association Section of Family Law
CFCC's Full Court Press recently spoke with Randy Kessler, founding partner of the Atlanta family law firm of Kessler & Solomiany LLC and current Chair of the American Bar Association (ABA) Sec
tion of Family Law and the Georgia Bar Association. Mr. Kessler worked on projects with CFCC for almost a decade, including the FamiliesMatter Initiative, a multi-year collaboration between CFCC and the ABA Section of Family Law. We discussed his career, philosophy, priorities for public service, and collaborations with CFCC.
Q: How had CFCC's work enriched your own work and philosophy? Where would you like to see CFCC's collaboration with you and the ABA Section of Family Law go in the future?
RK: I very much enjoy working with CFCC. When I was chair of the ABA Section of Family Law's Standing Committee on Substance Abuse in 2005, we co-sponsored CFCC's substance abuse conference, and I have been thrilled to work on other projects with CFCC since then, including the current Families Matter Initiative. It is rare that the ABA will keep going back to one university or institution for partnerships, but CFCC is a wonderful partner and a very unique institution. They go above and beyond what is expected and help the community and the world. They are great people and through their academic curriculum, they turn out lawyers with a social conscience - people that want to help people. Every law school should have a Barbara Babb.
In the future, I'd love to see us do more of the same - collaborate to educate people through webinars, web presentations, and more; replicate successful programs and models; spread the word about the work we are doing; and bottle and package quality programs and initiatives.
Read the full interview with Randall Kessler.
Benchbook on Substance Abuse and Addiction Provides Critical Information for Family Courts
The University of Baltimore School of Law Center for Families, Children and the Courts (CFCC) has published this month a much-needed addition to the resources available to family court judges: the Benchbook on Substance Abuse
and Addiction for Family Courts. One would be hard-pressed to find a family court judge who does not face on a daily basis families and children struggling with this chronic and terrible disease. The Benchbook delivers science-based information and guidance to assist the judiciary, court personnel, and attorneys in the management of family law cases involving an addicted family member.
Addiction and substance abuse affect families and children with the same destructive and debilitating consequences as they do those trapped in the criminal justice system. Family court judges and staff routinely deal with children beginning to experiment with alcohol, tobacco, and illegal drugs for the first time; with teenage addicts trapped in an environment that seems to offer no escape from addiction; and with adults struggling with family crises that are made many times worse by addiction. Moreover, family cases are complex, nearly always involving myriad "issues" in addition to chemical dependency, such as family violence, child abuse and neglect, delinquency, mental health, and truancy.
Learn more about CFCC's Substance Abuse Benchbook and how to obtain a copy.
Budget Cuts and Family Courts
Nearly every newscast, newspaper, and radio station carries multiple reports about the state of our economy. They are nearly always gloomy. There is one aspect of the economic downturn, though, that receives little coverage and yet affects millions of us, particularly in these times of crisis. Our family courts - the place of last resort for so many families struggling with important legal issues - are facing crippling cuts. These deficits have profoun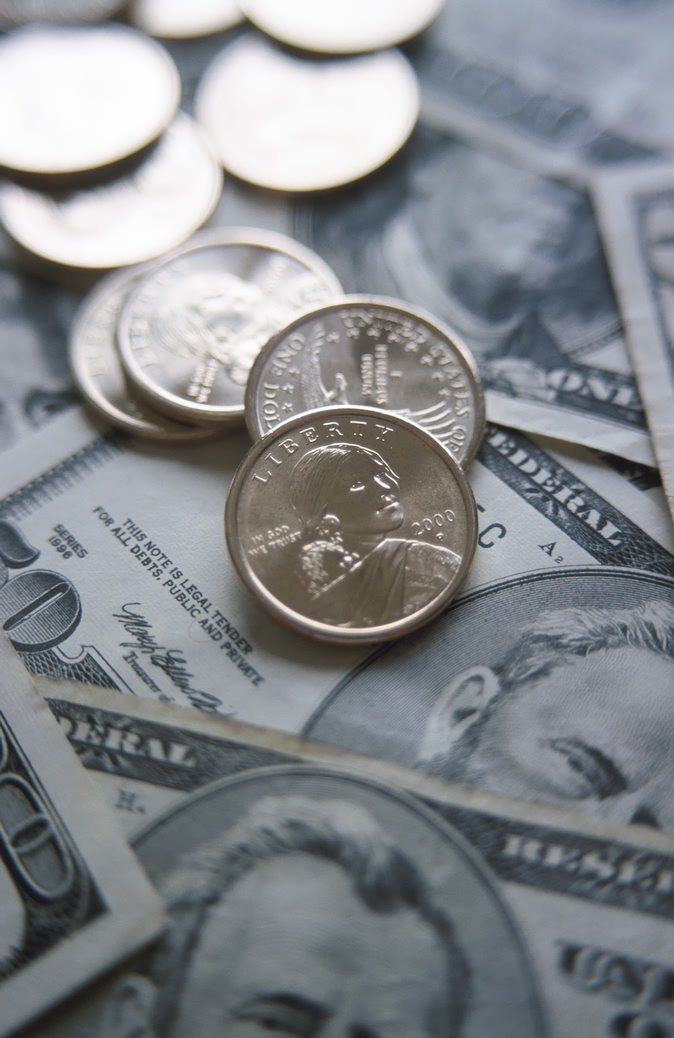 d repercussions for the families and children who turn to the courts for help with their most serious problems.
Most states have cut funding for the judiciary dramatically in the last few years, with California infamously cutting $350 million from its courts this past summer. In fact, according to a survey conducted by the National Center for State Courts in July, 2011, 42 states have reduced their court budgets considerably in the last three years. More than half of those have had to cut court operating hours. Thirty-four states have laid off court staff.
The majority of courts around the country are now short-staffed, creating long lines at the courthouse and long waits for trial and hearing dates. Nowhere is this more apparent than in our family courts. In San Francisco, for example, an uncontested divorce, which normally is finalized in five months, may now take a year and a half. A more complex divorce may take years to wind its way through the court process. Child custody cases, which generally are resolved in about six weeks, now can take more than six months. Those six months can be an eternity for a young child trying to cope with the break-up of his family. Similarly, a divorce process that stretches over years can increase familial stress, deepen the negative impact of divorce on children, and increase the probability of domestic violence - all because courts do not have the resources to address a family's problems and to develop a plan that promotes stability and the health of the family.
Initiative Works to Improve the Practice of Family Law and the Image of the Matrimonial Lawyer
Randall Kessler, chair of the American Bar Association Section of Family Law, has a client list that comes straight out of the pages of People magazine - Tamika Foster Raymond, wife of singer Usher, rapper Juvenile, New York Jets wide
2010 Families Matter Symposium
.
receiver Braylon Edwards, Nene Leakes of the Real Housewives of Atlanta, and Lance Briggs of the Chicago Bears, to name a few. Kessler is well known in Atlanta for being the lawyer people call in the worst of tim
es - when they want to end a marriage, battle a paternity suit, or get child support from an absent parent.
Now, in his leadership role with the Section of Family Law, Kessler has selected "Families Matter" as his platform, which is a joint project with the University of Baltimore School of Law Center for Families, Children and the Courts (CFCC) to reform the practice of family law, minimize the harmful effects of family law proceedings, and improve the image of the matrimonial lawyer.
Family law cases constitute nearly half - or more - of trial court filings in most jurisdictions, exceeding the filings for either criminal or tort cases. The impact on individuals, communities, and society is profound. People often emerge from a divorce having disposed of a marriage but also having traumatized loved ones, exhausted the family's resources, and diminished the well-being and self-esteem of their children and of each other.
Co-sponsored by the ABA Section on Family Law and CFCC, the Families Matter initiative is designed to respond to the need for deep and meaningful reform of the family law process.
Read the full arti

cle on

the Families Matter initiative

.
Sincerely,
Barbara Babb, Associate Professor of Law and Director, Center for Families, Children and the Courts
CFCC Staff: Gloria Danziger, Senior Fellow; Andrea Bento, Truancy Court Program Manager and School Liaison; Anthony "Bubba" Green, Truancy Court Program Mentor Coordinator; Sharon Curley, Program Administrative Specialist; Elizabeth Mullen, Administrative Assistant

Editing Staff: Barbara Babb, Editor; Gloria Danziger, Editor/Writer; Andrea Bento, Editor/Writer; Elizabeth Mullen, Editor


University of Baltimore School of Law Center for Families, Children and the Courts

Connect with CFCC
2012 Urban Child Symposium
Registration is now open for the 2012 Urban Child Symposium:
"The Beginning or the End? The Urban Child's Experience in the Juvenile Justice System,"
which will take place on April 12, 2012, from 8:45a.m. until 4:45p.m. at the University of Baltimore School of Law.

Interdisciplinary panels will
address the importance of balancing public safety with the unique needs of urban children in the juvenile justice system and will discuss how society should address those needs in its approach to juvenile criminal behavior. Professor Bernardine Dohrn, founder/director of the Children and Family Justice Center at Northwestern University Law School, will be the keynote speaker.

T
he event is free and
open to the public, but space is limited, so we encourage you to register now. For more informati
on and to view the agenda, visit the Urban Child Symposium webpage at:
www.law.ubalt.edu/urbanchild
.


Truancy Court Program
December marks the end of the Fall session of CFCC's Truancy Court Program! Beginning in late November and continuing this month, our six Baltimore City TCP schools have been celebrating the graduation of dozens of students from the program. Overall, 78% of the students participating in the TCP have graduated, based on a 60-75% improvement in attendance, academics, and behavior.

Judge Charles Peters with a Collington Square School Fall 2011 graduate
Congratulations to the graduates and the dedicated volunteers and partners who have helped them get there! The TCP also has returned to Montgomery County and Baltimore County in mid-November. We are thrilled to be back!