Vine Solutions, Inc.

August 2010
Vine Solutions is pleased to announce some of our newsest Clients!

* Cafe Des Amis (SF)

* Osteria Coppa

(San Mateo)

* FarmShop

(Santa Monica)

Ctuit Sense



Ever wonder how long the average party of four dines in your restaurant on say for instance, Monday's? For lunch? Using Vine Online and the 'Average Ticket Time Report', you can isolate a specific day of the week or look at a particular time period up to a year. The report will give you the average for all tables based on time and table size. This report can be helpful when looking at how to properly staff your unit or analyzing if that recent change to the number of cooks on the line at lunch has affected the speed of service.

To access: Log onto

www.vinesolutions.com

and click on client login. Select Vine Online and enter your username and password. Click on the Report icon, which will default to the Sales tab. Down near the bottom right is a group of reports called "

other reports"

. Select '

Average Ticket Time Report'

. As with most reports, you will need to select your time frame in Step 2. In Step 3, you will have the option to isolate a certain size table or run as the default which will give you 2 tops, 3 tops, 4 tops, etc. You have the option of running the report in Active form (on screen), PDF, excel, etc.

Please contact your client manager with any questions or should you encounger any problems.

Rick Graves

VineDocs Discussion



Did you know you can search for invoices on Vine Docs by vendor name? From the home page, click on the 'Invoice Search' link in the top right corner. There will be multiple drop-down menus to limit search parameters. Select "Vendor Code" and a link to the vendor names will appear on the left. Click on this link and select the vendor you're searching. You can also set other search parameters like invoice date, amount and invoice number. Click "Search" and the invoices that match the search parameters will appear. Happy searching!
A Note about the Labor Day Holiday
Just a quick reminder that ADP, in addition to most banks and Vine Solutions will be closed for the Labor Day holiday on Monday September 6, 2010. This could affect your payroll processing if you have a pay date that falls on Monday Septmeber 6
th
, Tuesday September 7
th
or Wednesday September 8
th
. For those of you that have a normally scheduled pay date on Monday September 6
th
, we will need to either move up your paydate to Friday September 2
nd
, or push it back to Tuesday September 7
th
. Additionally, if you have direct deposits on your payroll, your payroll will have to be finalized two days in advance of your pay date to ensure that your employee's direct deposits will hit their banks on payday and are not delayed due to the banking holiday. If you have concerns as to how this will affect your company's payroll or need to change your payroll date for the upcoming holiday, please contact your Vine Solutions payroll specialist.
Wine on Tap; A Greener Approach gaining Momentum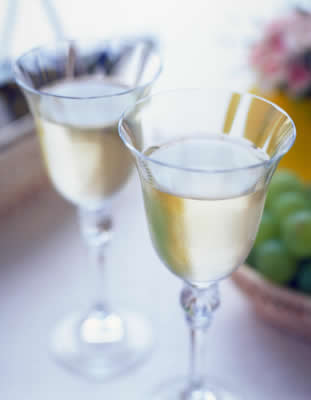 In recent years, the switch towards greener practices has positively influenced the way many industries perform business. Whether ordering biodegradable materials, reorganizing shipping tactics to save on gasoline output, and/or buying locally harvested, and sustainable products, all modifications help contribute to a healthier planet and a more Eco-centric mindset.
Recently, a noteworthy trend among restaurants looking to lessen their carbon footprint has started to gain momentum; offering high-quality selections of wines on tap. Similar to that of their beer predecessors, the wine is dispensed straight from the vineyard's barrels and then taken to the restaurants to be hooked up to taps and poured directly from the bar. The wine's integrity is protected by the system's inert gas chamber which remains air-tight during each pour, actually extending the life of the wine beyond that of what a bottle could offer if opened. Both whites and reds are temperature controlled to ensure the greatest flavor. Under the tap-style dispensary system, the use of glass bottles, labeling, and packaging materials become obsolete. Shipping costs are also greatly reduced due to an overall decrease in weight being shipped. These savings can and often are transmitted to the customer, providing affordability in addition to great quality.
Lark Creek Tavern
in Larkspur, Ca has been subscribing to the wine on tap concept since they made the restructure from their previous concept as
Lark Creek Inn
. As stated in
Restaurant Business Magazine
by
John Hulihan
, Vice President of Beverage and Service for The Lark Creek Restaurant Group, "We've been able to offer really high-quality wines for a reduced price." In addition, upon opening just several months ago, Scott Howard's newest concept,
Brick & Bottle
located in Corte Madera, Ca, also adheres to the theory that greener is better. Offering a selection of 8 different varietals composed of both whites and reds on tap, the restaurant has been pleased with their customer's response to the wine alternative. As stated by
Terrell Brunet
, General Manager at
Brick & Bottle
,
"
Offering wine on tap is a win, win situation for all involved. It's a win for the winemakers who save on bottling and labeling, it's a win for restaurants because it allows for
greater accessibility and virtually no waste of the product, and it's a win for the customers who are able to experience high-end wines at a reduced cost." Terrell also added that several restaurants such as Buckeye Roadhouse, Bungalow 44, Boulevard, and Dish are all currently offering several wine on tap.
Ever-popular Restaurant, P.F. Chang's was well ahead of the curve when the multi-unit national chain became the first-ever to partner with a winery directly in an effort to create high-end wines made just for tap. As Mary Melton, Chang's Beverage Director explains, "I thought we'd have some pushback or have to explain what we were doing, but I think customers are getting used to alternative packaging for environmental reasons."
The bottom line is that the tradition behind uncorking your favorite bottle of wine will never be negated nor abandoned. However, wines on tap offer an affordable option for patrons who would like to enjoy the varietal flavors that winemakers have to offer, all while supporting a greener alternative.
End your promotion with a kick -- consider a postscript to reinforce one of the key product or service benefits.
Sincerely,
Karsson Hevia
Vine Solutions, Inc.