The New Healthcare Reform
If you have dined out at any major restaurant chain in the last several months (think T.G.I.Friday's, P.F. Chang's, The Cheesecake Factory, or California Pizza Kitchen just to name a few), you might have noticed a significant addition to their menus; the implementation of healthier options for which to choose. Coincidence? Not hardly. As part of the new Healthcare Reform Package just signed by President Obama, the healthcare bill has added a stringent component to menus mandating that they disclose all nutritional content including the total fat, calories, sodium, carbohydrates, fiber and protein per each menu item listed.
This, which is favored by nutritionists and the Restaurant Industry alike, is believed to help reinforce the standardization of food preparation despite those mitigating factors such as location or kitchen staff.
"This legislation will replace a growing patchwork of varying state and local regulations with one consistent national standard that helps consumers make choices that are best for themselves and their families"
reports Dawn Sweeney,. Chief Executive of the National Restaurant Association. In addition to the health efforts the law initiates, under the new Federal bill passed, restaurants, drive-thru's, and bars will now all be required to follow the current labeling already found on all packaged foods, allowing for a more uniformed standard in food practices.
In a recent survey in the March edition of
'Restaurants and Institutions'
Magazine, 43.7% of individuals polled agreed with the statement that they would prefer to see nutritional information printed on menus and menu boards. In driving this point even further, The National Restaurant Association has predicted that when diners see the corresponding caloric totals next to the items available to choose from, individuals will be more inclined to choose those that are more healthful.
Regardless of whether you are a supporter of the newly integrated healthcare bill and perceive it to be a necessary component to making more educated food selections while dining out, or you feel it's implications on individual choice leave you feeling too restricted by government influence, one component remains true; certain components of the bill have gone into effect immediately whereas others are predicted to take several months if not years to become fully enacted.
Brinker vs.The superior Court; Law Revisions Regarding Meal and Rest Breaks
In the case against Brinker Restaurant Group, known notably for their inclusion of such mega-chains as Chili's, Maggianos and Romano's Macaroni Grill, surprised many when they walked away from the 2008 class-action lawsuit against the California Superior court relatively unscathed. The ruling was in favor of the Employers, stating that while employers may not "...impede, discourage, or dissuade employees from taking..." meal breaks and rest periods, they need not actually
mandate
they take it.
In addition, the court found that in response to the scheduling of meal breaks, employers are required only to provide 1 meal break per employee working a shift between 5-10 hours. This holds true
regardless
of when the break is actually taken. For instance, if the break is taken at the beginning of the employee's shift (say within the first hour), they are not eligible to receive another break after a 5 hour time frame passes.
While this decision by the courts to side with that of the Employers as opposed to the nearly 59,000 employees who filed claimed against the chains, the verdict is still not considered to be an iron-clad one. It has been speculated that the case could in fact be overturned by appeal and spend several additional years in deliberation. So, what does that mean for Restaurateurs? As advised by the Labor and Employment Practice Group, the optimum stance is to hold off on instituting any changes to meal and rest break policies without first seeking the advisement of legal counsel. This way, you can insure both parties are acting within proper jurisdiction.
The Federal HIRE Act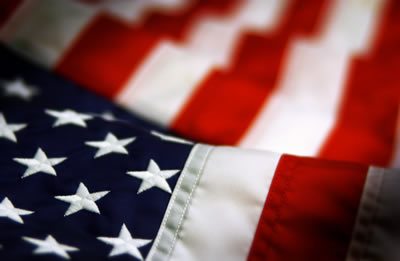 With the recent induction of President Obama's new law to help unemployed workers receive jobs and in turn help decrease the unemployment rate, the new

Federal HIRE Act was conceived. The Hiring Incentives to Restore Employment Act, or HIRE Act, was created to allow for employers to receive incentives when hiring an employee that meets the specific eligibility requirements.

The incentives are broken down into two separate categories; Social Security tax exemption and Tax Credits. The Social Security tax exemption is a deduction rate of 6.2% and applies to employees hired after February 3, 2010 and who were previously unemployed for at least 60 days and didn't exceed the $106,800 Social Security wage base. The employee must have received wages after March 18 2010 and before January 1 2011 to be eligible. This law also grants incentives to employers who hire earlier in the year, as the tax benefit would be larger given the accrual of additional months employed. Employers can receive a total of up to $6,622 per qualifying worker regardless of the amount of eligible workers hired.

The Tax Credits will allow for either $1,000 per eligible worker who worked for 52 consecutive weeks and was hired after February 3, 2010 or 6.2% of wages paid to the worker over the 52 week time frame-which ever scenario is less. The wages during the last 26 weeks must be at least 80% of wages paid for the first 26 weeks. There exists two specific terms which dictate eligibility; 1) the new employee must sign an affidavit stating that they had not been employed for more than 40 hours during the 60-day period ending on the date in which they started employment and 2) If an employee is hired to replace another employee, "unless such employee is separated from employment voluntarily or for cause", the employee would not be eligible for the 6.2% Social Security Tax exemption or the Tax Credit.

If you have any questions regarding how this new law may affect you or your business, please call your Payroll representative at Vine Solutions for more information.

.
Menu Makeovers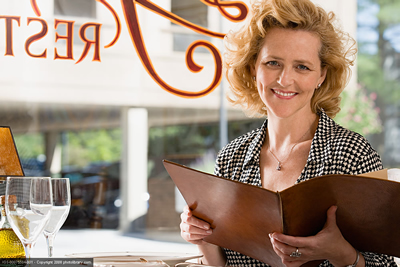 Life in a Fast-food nation as we are notably known, leaves many with the feeling of restriction in response to the newly passed healthcare bill. Yet as many Nutritionists poignantly point out, would you rather know what your are taking in upfront, or find out later when it's too late?