Join our distribution list!
Joignez-vous à notre liste de distribution!

White Paper
CASN and the writing committee have been working diligently in order to finalize the white paper. Although the process has already begun, we want to hear what you think!
Livre Blanc
L'ACÉSI et le comité de rédaction travaillent avec diligence afin de finaliser le livre blanc. Bien que le processus a débuté, nous voulons entendre ce que vous en pensez!
Do you want to promote your school's nursing program?
Send us your nursing department's video and we'll post it on the CASN website.
Voulez vous faire la promotion de votre programme de sciences infirmières?
Envoyez-nous votre vidéo de votre département de sciences infirmières et nous allons l'afficher sur le site web de l'ACESI.
CASN is the national voice for nursing education, research, and scholarship and represents baccalaureate and graduate nursing programs across Canada. Our mission is to lead nursing education and nursing scholarship in the interest of healthier Canadians.
___________________________________________________________
À propos de l'ACÉSI
L'ACESI est le porte-parole national pour l'enseignement et la recherche en sciences infirmières et représente le baccalauréat et les études graduées des programmes de sciences infirmières au Canada. Notre mission est d'orienter la formation infirmière et l'avancement des connaissances en sciences infirmières dans l'intérêt d'une meilleure santé des Canadiennes et des Canadiens.
*CASN NEWS*
* LES NOUVELLES DE l'ACÉSI*
Awards Nomination
Do you have a colleague who embodies excellence in nursing?
Nominate them for a CASN award, and have their hard work and passion recognized on the national stage.
Click here
for more information.
Mise en Candidature pour les Prix
Voulez vous que l'on reconnaisse l'excellence d'une ou d'un de vos collègues? Proposer sa candidature afin que ses travaux ou ses passions soient reconnues sur la scène nationale.
Cliquez ici
pour plus d'information.
__________________________________________
Board of Directors and the CASN Accreditation Bureau Nomination
Help shape the future of nursing education and policy in Canada. Make your voice heard. Become a leader today!
Click here
for more information.
Mise en Candidature au Conseil et pour le Bureau d'Agrément
Aider à façonner l'avenir de la formation et des politiques en sciences infirmières au Canada. Dites-le haut et fort. Devenez un chef de file dès aujourd'hui!
Cliquez ici
pour plus d'information.
__________________________________________
Nursing groups mark National Day of Reconciliation with launch of cultural competency framework
Ottawa, June 11, 2009 - The Aboriginal Nurses Association of Canada (A.N.A.C.), together with its partners, the Canadian Nurses Association (CNA) and the Canadian Association of Schools of Nursing (CASN), will mark June 11, the National Day of Reconciliation, with the launch of Cultural Competence and Cultural Safety in Nursing Education: A Framework for First Nations, Inuit and Métis Nursing.
"CASN is committed to the framework. It is a vital first step to integrating cultural competency into BScN programs from coast to coast," said Lynnette Stamler, CASN president. "We are excited to be part of the 'Making it Happen' team."
Click here
to read full article.
Call for Bilingual Accreditation Reviewers!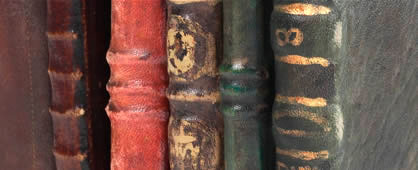 CASN is currently in need of new accreditation reviewers, particularly bilingual reviewers. All interested applicants should submit a completed reviewer application form and updated CV to Michelle Viau at
mviau@casn.ca
. The role of reviewers is critical to the success and credibility of the CASN accreditation program. Reviewers are expected to assess programs offered by schools of nursing against CASN accreditation standards and identify those programs that demonstrate excellence in teaching and scholarly activity. The commitment of reviewers is to participate in at least two reviews during two consecutive years. As well, reviewers must have: the support of their schools for release time and the authorization of their Dean or Director to participate in a review; and a willingness to devote personal time to training, orientation to the programs to be reviewed, preparation for a review by reading review documentation, participation in the on-site visit(s), and development of the team review reports.
Reviewers must meet the following criteria:
Hold a Master's degree or higher education;
Five years experience teaching in a baccalaureate or graduate program in nursing;

Experience as a full-time nursing faculty member;
Recent involvement in a baccalaureate or graduate program in nursing as an educator or administrator;

Knowledge of the Canadian healthcare delivery system; and,
Active involvement in nursing scholarship.
For more information on the CASN reviewer role, please visit
www.casn.ca
, or contact Michelle Viau,
mviau@casn.ca
, 613-235-3150 ext. 21. Interested reviewers are always welcome to submit their application and CV.
Dr. Pat L. Griffin Fund of CASN
The Dr. Pat L. Griffin Fund of CASN acknowledges the leadership contributions Pat made to nursing education and scholarship. The fund will support research in nursing education, and work to achieve Pat's dream of establishing a Chair in Nursing Education in Canada. To help make Pat's dream a reality, please consider making a donation, and approaching others, such as your colleagues and institution, about also donating. To access the donation form and brochure, please visit
www.casn.ca
.
*NEWS FROM OTHERS*
* LES NOUVELLES DE NOS PARTENAIRES*
Ontario nurses to discuss workplace violence, pandemic preparedness and more at national nurses' union conference
Toronto, June 5, 2009 - Ontario Nurses' Association (ONA) President Linda Haslam-Stroud, RN will join a large delegation of ONA members in Vancouver this week to tackle the worsening labour shortage, the world-wide pandemic alert and the impact on communities of the economic crisis at the Biennial Convention of the Canadian Federation of Nurses Unions (CFNU). "Nurses in Ontario are working too much overtime, suffering workplace injuries and are concerned about the level of protection they may receive if the flu outbreak becomes a pandemic," says Haslam-Stroud. "Participating in the CFNU convention will allow us the opportunity to discuss what can be done about nursing concerns, both provincially and nationally.
Click here
to read full article.
Canadian Nursing Students' Association
Hello,
My name is Robyn Power, I am the 2009-2010 Atlantic Regional Director for the Canadian Nursing Student Association (CNSA). I have just completed my second year of the BN program at the Centre for Nursing Studies-Memorial University in St. John's Newfoundland.

I am very proud to represent such a diverse region. There are currently eleven chapter schools in the Atlantic Region spread over five provinces. We represent nursing students from Newfoundland and Labrador, Prince Edward Island, Nova Scotia, New Brunswick and Nunavut. We have just recently welcomed the University of Moncton, the first francophone school in the Atlantic Region as well as representing two Practical Nursing schools.

Taking on the Atlantic Regional Director position for me has been a whirlwind experience. I have held this position since April 1, 2009. Thus far I have had the opportunity to travel to Moncton to attend the Canadian Association of Schools of Nursing national conference titled: Interrelationships between Theory, Research, and Practice: A Systemic Approach in Nursing. It was beneficial to hear nurses present their research and be able to relate it to the Atlantic Region. While I hold this position I plan to work more with the many Practical Nursing schools to further strengthen the voice of nursing students across Canada as well as the Atlantic Region. As opportunities present themselves I will work with our many professional associations to solve any issues that arise and continue to maintain a positive working relationship with the stakeholders.

I am proud to announce the 2009 Atlantic Regional Conference will be hosted by the University of Dalhousie in Halifax, Nova Scotia October 23rd and 24th. Our conference will focus on bridging the gap between being a nursing student to becoming a nurse professional.

Thank you for allowing me to introduce myself and the Atlantic Region. I look forward to meeting and working with many of you in the future.

Robyn Power
Centre for Nursing Studies-Memorial University of Newfoundland
Atlantic Regional Director
Association des étudiant(e)s infirmier(ère)s du Canada
Bonjour,
Mon nom est Robyn Power et je suis la directrice régionale de l'Atlantique 2009-2010 pour l'Association des étudiant(e)s infirmier(ère)s du Canada (AEIC). Je complète tout juste ma deuxième année de baccalauréat en sciences infirmières au Centre for Nursing Studies-Memorial University à St-John's, Terre-Neuve.

Je suis vraiment honorée de représenter une région si diversifiée. Il y a actuellement onze écoles membres de la région de l'Atlantique réparties sur cinq provinces. Nous représentons les étudiant(e)s infirmier(ère)s de Terre-Neuve et du Labrador, de l'Île du Prince-Édouard, de la Nouvelle-Écosse, du Nouveau-Brunswick et du Nunavut. Nous avons récemment accueilli dans nos rangs l'université de Moncton, première école francophone de la région de l'Atlantique et représentant aussi deux écoles d'infirmières auxiliaires.

Les débuts de mon expérience de directrice régionale de l'Atlantique furent une expérience étourdissante. Je suis en poste depuis le 1er avril 2009. Jusqu'à maintenant, j'ai eu l'opportunité de voyager à Moncton et d'assister à la conférence nationale de l'Association canadienne des écoles de sciences infirmières (ACÉSI) qui avait pour thème : L'interrelation de la théorie, de la recherche et de la pratique: une approche systémique en science infirmière. Il a été bénéfique d'entendre des infirmières présenter leurs recherches et d'être capable de les relier à la région de l'Atlantique. Tant que je serai en poste, je planifie de travailler plus étroitement avec les écoles d'infirmières auxiliaires afin de renforcer la voix des étudiant(e)s infirmier(ère)s à travers le Canada, tout comme dans la région de l'Atlantique. Tant qu'il y aura des opportunités, je travaillerai avec nos multiples associations professionnelles pour résoudre les problèmes qui se présentent et je vais continuer d'entretenir une relation de travail positive avec les parties prenantes.

Je suis fière de vous annoncer que le congrès régional 2009 de l'Atlantique sera tenu à l'université de Dalhousie à Halifax, Nouvelle-Écosse, les 23 et 24 octobre prochains. Notre congrès se concentrera sur le fait de faire le pont entre être un(e) étudiant(e) infirmier(ère) et devenir un(e) professionnel(le) infirmier(ère).

Merci de m'avoir permis de me présenter ainsi que la région de l'Atlantique. J'espère pouvoir rencontrer et travailler avec plusieurs d'entre vous dans un futur rapproché.

Robyn Power
Centre for Nursing Studies-Memorial University of Newfoundland
Directrice régionale de l'Atlantique
Collaborating Across Borders II
The presentations from Dalhousie University's Collaborating Across Border II conference in Halifax, Nova Scotia are now available at
www.cabhalifax2009.dal.ca
.
Queen's University, School of Nursing
Jennifer M. Medves, RN, BN, MN, PhD
Associate Dean (Health Sciences) and
Director, School of Nursing

On behalf of the Principal of Queen's University I am pleased to announce that Dr. Medves has been appointed Associate Dean (Health Sciences) and Director of the School of Nursing for an initial term from July 1, 2009 to June 30, 2014.

Having trained as a midwife and registered nurse in the United Kingdom, Dr. Medves obtained her PhD from the University of Alberta in 2000 and joined the School of Nursing at Queen's University as an Assistant Professor. She was granted Tenure and promoted to Associate Professor in 2006. Dr. Medves also holds cross-appointments in the Department of Community Health and Epidemiology and the School of Rehabilitation Therapy.

Recognized for her administrative leadership, Dr. Medves participates actively on committees at the University, local, provincial and national levels. She is the Director of the Practice and Research in Nursing Group at Queen's University, a Deputy Director of the Queen's Joanna Briggs Collaboration, Chair of the University Senate Budget Review Committee, and Inaugural President of the Canadian Association of Nurses for Women and Newborns. As a member of the HealthForceOntario Blueprint Implementation Steering Committee, she has been recognized provincially for her expertise in interprofessional education.

As a career scientist, Dr. Medves held an Ontario Ministry of Health and Long Term-Care Career Scientist Award from 2002 to 2007 in support of her work in rural maternity nursing. She has received funding as both a Principal Investigator and Co-Investigator from a variety of sources including the Ministry of Health and Long-Term Care, Health Canada, and the Canadian Institutes of Health Research. Her recent publications include collaboration in teams to reduce the effects of pandemic influenza, evidence for practice in maternity care, and rural collaborative practice to sustain maternity practice.

Dr. Medves's teaching areas are maternal child health, philosophy of nursing science, and research methods. She has developed courses and taught in both the undergraduate and graduate programs and she has been the recipient of three teaching awards since coming to Queen's. Dr. Medves was also instrumental in developing the PhD program in the School of Nursing.

David M.C. Walker, MD, FRCPC
Dean, Faculty of Health Sciences
Queen's University


Accreditation of Interprofessional Health Education Principles and Practices Guide

Chaire de recherche FRSQ - Fondation Newton en développement et évaluation d'interventions en soins infirmiers
Catégories de programme: Bourses de carrières
La chaire a pour but de développer la recherche évaluative en soins infirmiers et de contribuer au développement du Groupe de recherche interuniversitaire en science infirmières (GRISIM).
Cliquez ici
pour plus d'info.
Fonds de la Recherche en Santé Québec - Newton Foundation Research Chair in Nursing care Development and Evaluation
Program category: Career awards
The purpose of the Chair is to develop evaluative research in the field of nursing and to contribute to the development of the Groupe de recherche interuniversitaire en sciences infirmières (GRISIM). For more info,
click here
.
*UPCOMING EVENTS*
*ÉVÈNEMENTS À VENIR*
International Council of Nurses'

ICN Confirms New Dates for 24th Quadrennial Congress and Council of National Representatives
June 27 - July 4, 2009

Durban, South Africa
Aboriginal Nurses Association of Canada - 33rd Aboriginal Nurses Association of Canada

annual conference
Theme: Making it Happen - Mamawihisicikewin (working together)
The purpose of this national conference provides an opportunity for Aboriginal and non-Aboriginal Nurses to come together to share, support, network and build partnerships to improve health.

Deadline for submissions: July 3, 2009
Conference date: October 15-17, 2009
Edmonton Marriott River Cree Resort
Edmonton, Alberta
CHSRF Call for Proposals!
Looking for stories on successful initiatives that have been either stimulated or enhanced by evidence, both practical and scientific related to these three themes:
How are you integrating patients as part of the healthcare team?
What effective healthcare governance practices have you introduced?
How are you integrating advanced practice nurses?
Deadline for submissions is July 20, 2009
57th Session of the International Statistical Institute:
Measuring Health workforce inequalities - Methods and Applications
The World Health Organization's Department of Human Resources for Health (WHO / HRH), in collaboration with the ISI, solicits high-quality submissions of original statistical research results and/or experience focusing on the topic of "Measuring health workforce inequalities: methods and applications".
August 16-22, 2009
Durban, South Africa
University of Calgary - 5th Annual National Conference & Education Days
Theme: Teaching for & from Practice: Critical Conversations about Education
August 24 - 26, 2009
Hotel Arts
Calgary, Alberta
NETNEP 2010 - CALL FOR PAPERS & SYMPOSIA

3rd Nurse Education International Conference
Nursing education in a global community: Collaboration and networking for the future
Join international faculty members and students, health and social care lecturers and practitioners at NETNEP 2010 to share research and evidence of education research, development and innovation in health professional education.
Abstract submission deadline: September 4, 2009
Symposia: April 11-14, 2010
Sydney, Australia
ICN Call for Applications to attend the 2009 Global Nursing Leadership Institute
The new ICN Global Nursing Leadership Institute is inviting applications who are interested in participating in the first session. The institute is aimed at nurses in senior and executive level positions from across the globe in a variety of settings to gain new knowledge from a global perspective to influence changes needed to positively impact health systems, population health and patient outcomes among other things. Institute participants will live in residence during the five day program and all work will be conducted in English.
September 7-11, 2009
Geneva, Switzerland
Canadian RN Registration Exam Preparation Course - Lawrence S. Bloomberg Faculty of Nursing
This two-day Canadian RN exam (CRNE) preparation course aims to prepare students to be successful in writing the CRNE. Participants will have intensive practice in exam writing with feedback about approaches to multiple choice questions across the major content areas and be able to identify areas needing further study prior to the CRNE.
September 12, 2009 - 9:00-4:00
September 13, 2009 - 10:00-4:00
155 College St., University of Toronto, Toronto, Ontario
5th International Multidisciplinary Academic
Spirituality and Health Conference: Working Together for Optimal Health

The University of Calgary in conjunction with Canadian Research Institute of Spirituality and Healing will be hosting the 5th North American Conference Multi-Disciplinary Academic Conference on Spirituality and Health. The conference aims to provide a diverse, multidisciplinary, multi-faith forum in order to address spirituality from a broad health focus.
September 24-26, 2009
MacEwan Student Centre, University of Calgary
Calgary, Alberta
Registered Nurses Association of Ontario 8th International Elder Care Conference
Conference: Older People Deserve the Best - The Journey of Transformational & Sustained Change
Experience in healthcare work has demonstrated that sharing our vision and commitment is key to transformational change. The goal of this conference is to promote and support transformational and sustained change in the care of older persons and in geriatrics.
October 6-8, 2009
Westin Prince Hotel
Cochrane Nursing Care Symposium - 1st Cochrane Nursing Care Network Symposium

Hear international speakers addressing the role of Cochrane Reviews in informing nursing care and improving health outcomes; and the role of the Cochrane Collaboration in improving nursing care;· Participate in establishing strong international collaboration to increase the engagement of nurses, nursing care staff, carers and other professionals in the Cochrane Collaboration and promote accessing and using the Cochrane Library; and· Become involved in the Cochrane Nursing Care Network's planning process.
October 9-10, 2009
Prince Georges Park Auditorium, Singapore

Click here
to download the registration form.
visit their
website
.
Dalhousie University School of Nursing
2009 Biennial Research Conference:
"60 Years of Inspiring Minds"
October 29, 2009
Citadel Halifax Hotel, 1960 Brunswick St.
Halifax, Nova Scotia
For more details, please contact
shelley.cobbett@dal.ca
.


13th International Nursing Research Conference
The event is bilingual (Spanish - English), and will have simultaneous translation in several sessions.
Conference date: November 11-13, 2009
Alicante, Spain
Registered Nurses Association of Ontario: 5th Biennial International Conference on Evidence Based
Practice: Transforming Nursing Through Knowledge: Sharing Global Visions & Local Solutions
The primary goal of the conference is to provide an international forum to advance the global vision of nursing excellence, through local development of evidence based practice cultures.
December 2-4, 2009
Westin Prince Hotel
Toronto, Ontario

Cochrane Nursing Care Symposium
The Early Years Conference 2010:
The Rights of the Child
The conference will explore early childhood, family and community development through the lens of Child Rights.

February 4-6, 2010

The Victoria Conference Centre and The Fairmont Empress,
Victoria, British Columbia


For more details,
click here
.
Canadian Orthopaedic Nurses Association -
33rd Annual Conference
CONA's 33rd conference committee invites you to join them in Halifax, Nova Scotia to present an oral or poster presentation. Submissions should be relevant to orthopaedic issues for nurses and may include, but are not limited to; practice, education,
and research.
May 16-19, 2010
The Westin Nova Scotian,
Halifax, Nova Scotia

5th International Nursing Education Conference - Registered Nurses Association of Ontario
Mark your calendars and join RNAO in Toronto for their 5th International Nursing Education Conference: Exploring Practice Education in Nursing.
November 29-December 1, 2010
Toronto, Ontario
*INSPIRING THE INSPIRATIONAL*
*VOS SOURCES D'INSPIRATION*
From the book Words of Hope from Nurses to Nurses
Sue Heacock, RN, MBA, COHN-S
"Nursing is an Art"
Nursing is an art;
and if it is to be made an art,
it requires as exclusive a devotion,
as hard a preparation,
as any painter's or sculptor's work;
for what is the having to do with
dead canvas or cold marble,
compared with having to do with the
living body - the temple of God's spirit?
It is one of the Fine Arts;
I had almost said
the finest of the Fine Arts
-Florence Nightingdale

Thank you for subscribing to CASN's e-NewsUpdate.
Merci de vous inscrire à la Mise à jour électronique de l'ACESI.