Join our distribution list!
Joignez-vous à notre liste de distribution!

White Paper
CASN and the writing committee have been working diligently in order to finalize the white paper. Although the process has already begun, we want to hear what you think!
Livre Blanc
L'ACÉSI et le comité de rédaction travaillent avec diligence afin de finaliser le livre blanc. Bien que le processus a débuté, nous voulons entendre ce que vous en pensez!
Do you want to promote your school's nursing program?
Send us your nursing department's video and we'll post it on the CASN website.
Voulez vous faire la promotion de votre programme de sciences infirmières?
Envoyez-nous votre vidéo de votre département de sciences infirmières et nous allons l'afficher sur le site web de l'ACESI.
CASN is the national voice for nursing education, research, and scholarship and represents baccalaureate and graduate nursing programs across Canada. Our mission is to lead nursing education and nursing scholarship in the interest of healthier Canadians.
___________________________________________________________
À propos de l'ACÉSI
L'ACESI est le porte-parole national pour l'enseignement et la recherche en sciences infirmières et représente le baccalauréat et les études graduées des programmes de sciences infirmières au Canada. Notre mission est d'orienter la formation infirmière et l'avancement des connaissances en sciences infirmières dans l'intérêt d'une meilleure santé des Canadiennes et des Canadiens.
*CASN NEWS*
* LES NOUVELLES DE l'ACÉSI*
Call for Proposals
The Aboriginal Nurses Association of Canada (A.N.A.C.), in partnership with the Canadian Association of Schools of Nursing (CASN), is pleased to announce a request for proposals for pilot projects on the newly developed Cultural Competence and Cultural Safety in Nursing Education: A FRAMEWORK FOR FIRST NATIONS, INUIT AND MẾTIS NURSING.

Applicants should outline how they would utilize the Cultural Competence and Cultural Safety Framework for planning and implementing the framework into curriculum at the pre-licensure level in their program. Schools may choose to develop/adapt a credit course or map the potential use of all the Framework competencies throughout their curriculum.

Applicants must include in their submissions:

Credentials /Experience in Aboriginal Nursing Education,
Purpose,
Objectives,
Activities,
Deliverables,
Evaluation and
Budget.
Work done must take into consideration CASN Accreditation Standards and guiding concepts of relevancy, relatedness, uniqueness and accountability. Applications should be single spaced, Times New Roman, 12 font, not to exceed two (2) pages and should be submitted to: alawrence@anac.on.ca on or before midnight of June 30, 2009.
Approximately 4 pilot sites will be chosen by an Advisory Committee to the overall project funded by Aboriginal Health Human Resources Initiative. Recipient schools will receive up to $15,000.00 to complete the work by February 28, 2010. Funding expenses for two working group meetings for a member from all the sites selected will also be provided. Site selection will include sites doing this for the first time or the adaption of an existing program to meet all competencies in the Framework.
For further information, please contact Audrey Lawrence (alawrence @anac.on.ca).
CASN Public Health Sub-Committee
The CASN Public Health Sub-Committee will be conducting a 3 hour workshop at both pre-conferences for Canadian Public Health Association (CPHA) and Community Health Nurses Association of Canada (CHNAC). The purpose of the workshop is to obtain stakeholder feedback on the two key objectives of the sub-committee's work: the leveling of the community/Public Health Nursing Standards for new nursing graduates and tool to assess the quality of community clinical placements. We strongly encourage those who are attending the CPHA and CHNAC conference to also register for the CASN Public Health Sub-Committee workshop.
Dates of pre-conferences workshops are:
CPHA

June 7, 2009
13:00 - 17:00
Winnipeg Convention Centre
Winnipeg, Manitoba
For more information or to register for this session,
please click here
.
CHNAC
June 17, 2009

13:30 - 16:30
Coast Plaza Hotel

Calgary, Alberta

For more information or to register for this session,
please click here
.
About CASN Public Health Sub-Committee

The CASN Public Health Sub-Committee was formed in 2004 and is supported by the Public Health Agency of Canada. The committee's objectives are: to level Community/Public Health competencies for baccalaureate nursing graduates; and develop a tool for schools of nursing to evaluate practice and assess placements to determine suitability relevant to community (CH) education. The Subcommittee will make recommendations about undergraduate community/public health competencies and processes for achieving them to CASN Accreditation Bureau (CAB) for CASN Accreditation Standards (AS).
Call for Bilingual Accreditation Reviewers!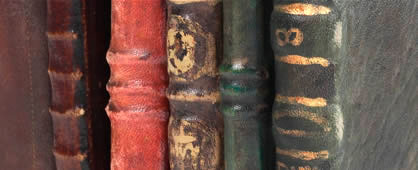 CASN is currently in need of new accreditation reviewers, particularly bilingual reviewers. All interested applicants should submit a completed reviewer application form and updated CV to Michelle Viau at
mviau@casn.ca
. The role of reviewers is critical to the success and credibility of the CASN accreditation program. Reviewers are expected to assess programs offered by schools of nursing against CASN accreditation standards and identify those programs that demonstrate excellence in teaching and scholarly activity. The commitment of reviewers is to participate in at least two reviews during two consecutive years. As well, reviewers must have: the support of their schools for release time and the authorization of their Dean or Director to participate in a review; and a willingness to devote personal time to training, orientation to the programs to be reviewed, preparation for a review by reading review documentation, participation in the on-site visit(s), and development of the team review reports.
Reviewers must meet the following criteria:
Hold a Master's degree or higher education;
Five years experience teaching in a baccalaureate or graduate program in nursing;

Experience as a full-time nursing faculty member;
Recent involvement in a baccalaureate or graduate program in nursing as an educator or administrator;

Knowledge of the Canadian healthcare delivery system; and,
Active involvement in nursing scholarship.
For more information on the CASN reviewer role, please visit
www.casn.ca
, or contact Michelle Viau,
mviau@casn.ca
, 613-235-3150 ext. 21. Interested reviewers are always welcome to submit their application and CV.
Dr. Pat L. Griffin Fund of CASN
The Dr. Pat L. Griffin Fund of CASN acknowledges the leadership contributions Pat made to nursing education and scholarship. The fund will support research in nursing education, and work to achieve Pat's dream of establishing a Chair in Nursing Education in Canada. To help make Pat's dream a reality, please consider making a donation, and approaching others, such as your colleagues and institution, about also donating. To access the donation form and brochure, please visit
www.casn.ca
.
*NEWS FROM OTHERS*
* LES NOUVELLES DE NOS PARTENAIRES*
More health career courses offered to high school students

Edmonton, May 1, 2009

Starting this fall, Alberta high school students from 10 school jurisdictions will be able to explore more health services courses under a revised Career and Technology Studies (CTS) program. "This project will create opportunities for students to develop an interest in and work toward post-secondary certifications in health occupations while they are still in high school," said Education Minister Dave Hancock...

Click here

to view full article.

Bridging programs help RPNs earn degree

May 9, 2009

As RNs, nurses can take on more responsibility, work more independently and take leadership roles. But in the past, for an RPN to become an RN meant returning to school and dedicating four years to education. "It certainly can be done because nurses have been doing it for years," says Dianne Martin, executive director of the Registered Practical Nurses' Association of Ontario. But it was a burden, she adds. After attending college for two years to become an RPN, earning a degree meant ...

Click here

to read full article.

APORIA - The Nursing Journal

Dear colleagues,
It gives me great pleasure to inform you of the recent launch of Aporia, an international peer-reviewed bilingual journal (English/French). Aporia is dedicated to scholarly debates in nursing and the health sciences. The journal is committed to a pluralistic view of science and to the blurring of boundaries between disciplines. Therefore the editorial team welcomes critical manuscripts in the fields of nursing and the health sciences that include (but not limited to) critique of dominant discourses related to the evidence-based movement, managerialism, nursing and healthcare practices, risk, ethics, politics of healthcare and policies, technology, bioethics, biopedagogies, biopolitics etc. Cutting-edge research results in nursing and health-related disciplines are also welcome. The following scholars and researchers sit on the editorial board:




Franco Carnevale, Canada

John Drummond, United Kingdom

Cary Federman, USA

Christian Hervé, France

Annemarie Jutel, New Zealand

Sylvie Lauzon, Canada

Annette Leibing, Canada

Elizabeth Manias, Australia

Tom Mason, United Kingdom

Stuart J. Murray, Canada

Michael Orsini, Canada

John Paley, United Kingdom

Blake Poland, Canada

Pamela Reed, United States

Bernard Roy, Canada

Gary Rolfe, United Kingdom

Trudy Rudge, Australia

Meryn Stuart, Canada

Kim Walker, Australia

Aporia is an open access online journal and guidelines for authors are available at

www.aporiajournal.com

. The first issue was released in January 2009. There are four issues per year. We believe this new peer-reviewed journal constitutes a refreshing and exciting opportunity for researchers, clinicians, academics and students. We would very much appreciate it if you would forward this email to your institution's faculty and students to inform them of this new venue for research dissemination.

Should you require further information, please do not hesitate to contact me.

Kind regards,

Amelie Perron, RN, PhD

Assistant Professor

School of Nursing

University of Ottawa

Receiving Editor

APORIA - The Nursing Journal

amelie.perron@uottawa.ca

RNs face more clerical work

May 12, 2009

Registered nurses spend too much time answering phones and doing paperwork instead of taking care of their patients, the province's nurses union says.The province already is short of registered nurses and increasingly they're being asked to take on non-nursing tasks, said Janet Hazelton, president of the Nova Scotia Nurses' Union. Hospital support workers often go home after 4 p.m., leaving nurses to take on their workload, she said in an interview Monday...

Click here

to view full article.

New NP legislation before parliament

in Ontario

May 12, 2009

The College of Nurses of Ontario (CNO) supports the introduction of new legislation that, if passed, would allow Nurse Practitioners (NPs) to deliver more health care services to the public. "We see these changes as critical to enhancing the public's timely access to safe and effective care," says Anne Coghlan, Executive Director of CNO. "The new legislation ensures NPs will have the expanded authority they need to deliver services that they have the education and competence to provide." The Regulated Health Professions' Statute Law Amendment Act was tabled at Queen's Park yesterday. If passed, it would give NPs the authority to provide a wider range of health services. In particular, it would remove restrictions on the NPs' ability to diagnose an illness and perform specific health care activities called controlled acts. It would also remove restrictions on the type of X-rays an NP can order for a patient...

Click here

to view full article.

Six steps urged to reverse registered nurse shortfall


May. 14, 2009

Canada could have a shortfall of 60,000 registered nurses by the year 2022 - the equivalent of losing the entire nursing work force of British Columbia and Alberta - according to new research. The study, commissioned by the Canadian Nurses Association, warns that this could have dire consequences on providing care, particularly to the growing legion of seniors living with chronic illnesses. But researchers said the shortages could be averted and care bolstered by instituting a series of simple policy measures that would make nurses more efficient, healthier, happier and on the job longer...

Click here

to view full article.

Playing a vital role in health care -

Saluting Nurses

May 14, 2009

Sunlight came streaming through the windows as Barb Shellian sat working behind her desk in her office at Canmore General Hospital early Monday morning. Shellian is the senior manager for Bow Corridor Community and Rural Health Services and has been at the Canmore Hospital for 33 years. The hospital is a very busy place with 17,000 emergency visits a year, about 900 surgeries, about 250 births a year, the average length of stay is, a relatively short, three days and the hospital sees, on average, about 90 per cent occupancy...

Click here

to view full article.

Canada could be short 60,000 nurses in

15 years

May. 15, 2009

Canada's health system will be short 60,000 registered nurses over the next 15 years unless urgent action is taken, a new study warns.

The report, commissioned by the Canadian Nurses Association, concludes that instituting a series of relatively simple policy measures could turn the situation around...

Click here

to view full article.

New BN at Red River College in Winnipeg

May 25, 2009
Thanks to the dedicated teamwork of the Government of Manitoba, The College of Registered Nurses of Manitoba and Red River College, I am pleased to let all my colleagues in nursing education in Canada know, that, effective September 2010, Red River College will begin its own Bachelor of Nursing Program.

The new program will be a 32-month (four year) program delivered over three calendar years. The last intake into our current Diploma Nursing Accelerated (DNA) Program and RRC/U of M Joint Baccalaureate Nursing (JBN) Program will be this September 2009. We will take 225 students into the new program, an increase of 15 students over what we currently take into the DNA and JBN programs combined.

The Nursing Faculty here at Red River College is invigorated and excited about the new program, and look forward to producing baccalaureate nurses for the Manitoba workforce.

Karen Wall
Chair of Nursing
Red River College

Canadian Nursing Students' Association

Being a nursing student can be an overwhelming experience. When I began my first year at Grant MacEwan College in Edmonton, Alberta, I found that keeping up with studies, holding a part-time job, and maintaining a personal life was relatively difficult. Little did I know at that point that I would soon push the boundaries of my already busy lifestyle. In January 2008, I was elected to be the CNSA Western Regional Director (WRD). Being a member of the CNSA Board of Directors (BOD) can be challenging and often time consuming. It was with the BOD that I learned to turn challenge into opportunity. Over the past year, we have worked through many challenges together and have helped one another become stronger members of our team. Although we did lose a few dedicated people along the way, we still held our heads high and got the work done. As WRD, I was able to successfully recruit 4 new chapter members this year, adding approximately 2500 students to our membership. Among those were registered nursing students, registered psychiatric nursing students, and licensed practical nursing students. During this time, I was also able to recruit a school of nursing from British Columbia, a province which is still underrepresented by its students. As WRD, I made it my priority to ensure nursing students from BC receive fair representation in the CNSA by focusing my recruitment in that area.
As of January 2009, I was elected Vice-President at the CNSA National Conference in Charlottetown, PEI. This was a tremendous accomplishment for me as a second year nursing student. This also meant that I would have to pass the torch to a new WRD. Natalie Cloutier was chosen to fulfill the role and has been doing a fantastic job. She has already successfully recruited a new chapter member from BC! As far as I am concerned, the West is in good hands.
As Vice-President and Director of Inter/Intra Professional Education and Research, I plan to serve the CNSA membership and fulfill my duties as outlined. When I first experienced a CNSA conference as an Associate Delegate (AD) and looked upon the BOD as superiors, I never once fathomed that I would be the Vice President of a national association. What does the future hold? I don't know. What I do know is that boundaries are nonexistent when it comes to putting your heart and soul into accomplishing your goals.


Jesse Woodward

Grant MacEwan College

Vice-President, Director Inter/Intra Professional Education & Research

Canadian Nursing Students' Association 2009-2010

vp@cnsa.cawww.cnsa.ca

Association des étudiant(e)s infirmier(ère)s du Canada


Être un étudiant en sciences infirmières peut être une expérience écrasante. Lorsque j'ai commencé ma première année au collège de Grant MacEwan à Edmonton, Alberta, j'ai constaté que suivre des études, avoir un travail à temps partiel, et le maintien d'une vie personnelle étaient relativement difficiles. Je n'aurai jamais su à ce point que je pousserais bientôt les frontières de mon style de vie déjà occupé. En janvier 2008, j'ai été élu pour être le directeur régional de l'Ouest de l'AEIC (DRO). Être un membre du conseil d'administration de l'AEIC (CA) peut être une tâche ardue et consommateur de temps. C'était avec le CA que j'ai appris à transformer défi en opportunité. Au cours de la dernière année, nous avons travaillé ensemble au travers de plusieurs défis et avons aidé les uns et les autres pour devenir des membres plus forts de notre équipe. Bien que nous ayons perdu quelques personnes consacrées au long du chemin, nous avons toujours gardé nos têtes hautes et avons effectué le travail. Comme DRO, j'ai recruté avec succès 4 nouveaux chapitres cette année, ajoutant approximativement 2500 étudiant(e)s à notre association. Parmi ceux-ci étaient des étudiant(e)s infirmier(ère)s autorisé(e)s, des étudiant(e)s infirmier(ère)s psychiatriques autorisé(e)s et des étudiant(e)s infirmier(ère)s auxiliaire autorisé(e)s. Pendant ce temps, j'ai également recruté une école de sciences infirmières en Colombie-Britannique, une province qui est encore sous-représentée par ses étudiant(e)s. En tant que DRO, j'ai fait ma priorité de m'assurer que les étudiant(e)s infirmier(ère)s de la Colombie-Britannique reçoivent une représentation juste dans l'AEIC en focalisant mon recrutement dans ce secteur.
En janvier 2009, j'ai été élu Vice-président au congrès nationale de l'AEIC à Charlottetown, IPÉ. C'était un accomplissement énorme pour moi en tant qu'étudiant infirmier de deuxième année. Ceci a également signifié que je devrais laisser la place à une nouvelle DRO. Natalie Cloutier a été choisie pour remplir le rôle et a réalisé un travail fantastique. Elle a déjà recruté avec succès un nouveau chapitre de la Colombie-Britannique ! En ce qui me concerne, l'ouest est dans de bonnes mains.
Comme Vice-président & Directeur de l'éducation inter/intra professionnelle et recherche, je prévois de servir les membres de l'AEIC et d'accomplir mes fonctions comme décrites. Lors de mon premier congrès de l'AEIC comme délégué associé, j'ai considéré le CA comme mes supérieurs. Je n'ai jamais songé qu'un jour, je serais le vice-président d'une association nationale. Qu'est-ce que le futur tient pour moi ? Je ne sais pas. Ce que je sais est que les frontières sont inexistantes quand il vient à mettre votre cœur et âme dans l'accomplissement de nos buts.

Jesse Woodward

Grant MacEwan College

Vice-présidente, Directeur de l'éducation et de la Recherche

Inter/Intra-Professionnelle

Association des étudiant(e)s infirmier(ère)s du Canada 2009-2010

vp@cnsa.ca www.aeic.ca




Take Advantage of Awards Offered by CACCN

Canadian Association of Critical Care Nurses award:

Chaire de recherche FRSQ

-

Fondation Newton en développement et évaluation d'interventions en soins infirmiers

Catégories de programme: Bourses de carrières

La chaire a pour but de développer la recherche évaluative en soins infirmiers et de contribuer au développement du Groupe de recherche interuniversitaire en science infirmières (GRISIM).

Cliquez ici

pour plus d'info.

Fonds de la Recherche en Santé Québec - Newton Foundation Research Chair in Nursing care Development and Evaluation

Program category: Career awards

The purpose of the Chair is to develop evaluative research in the field of nursing and to contribute to the development of the Groupe de recherche interuniversitaire en sciences infirmières (GRISIM). For more info,

click here

.
*UPCOMING EVENTS*
*ÉVÈNEMENTS À VENIR*
Canadian Nurses Association -
Annual General Meeting
This business meeting is open to all members and interested parties. There is no cost to attend.
June 11, 2009
08:30 - 15:00

Marriott Hotel
Ottawa, Ontario
Assemblée annuelle de l'Association des infirmières et infirmiers du Canada
Cette réunion d'affaires est ouverte à tous les membres et à toutes
les parties intéressées. Il n'y a pas de frais d'inscription à payer pour y assister.
Le 11 juin, 2009
08:30 - 15:00
L'Hôtel Marriott
Ottawa, Ontario
The Community Health Nurses' Association of Canada (CHNAC) and the Community Health Nurses of Alberta (CHNA) - 3rd National Community Health Nurses Conference
The theme of this year's conference will be: Blazing our Trails...Tools, Tactics and Taking Charge
June 17-19, 2009
Coast Plaza Hotel
Calgary, Alberta
The Daphne Cockwell School of Nursing
2nd Annual Nursing Research Day: Leading Research in our Communities
The goal of this conference is to provide a venue for sharing research findings and fostering exchange of ideas relevant to enhancing health in our communities.
Pre-conference: June 23, 2009
Conference date: June 24, 2009
Ryerson University
Toronto, Ontario
For more details, please visit their
website
.
Click here
to view the online registration form.


International Council of Nurses'
ICN Confirms New Dates for 24th Quadrennial Congress and Council of National Representatives
June 27 - July 4, 2009

Durban, South Africa
Aboriginal Nurses Association of Canada - 33rd Aboriginal Nurses Association of Canada

annual conference
Theme: Making it Happen - Mamawihisicikewin (working together)
The purpose of this national conference provides an opportunity for Aboriginal and non-Aboriginal Nurses to come together to share, support, network and build partnerships to improve health.

Deadline for submissions: July 3, 2009
Conference date: October 15-17, 2009
Edmonton Marriott River Cree Resort
Edmonton, Alberta
57th Session of the International Statistical Institute: Measuring Health workforce inequalities - Methods and Applications
The World Health Organization's Department of Human Resources for Health (WHO / HRH), in collaboration with the ISI, solicits high-quality submissions of original statistical research results and/or experience focusing on the topic of "Measuring health workforce inequalities: methods and applications".
August 16-22, 2009
Durban, South Africa
University of Calgary - 5th Annual National Conference & Education Days
Theme: Teaching for & from Practice: Critical Conversations about Education
August 24 - 26, 2009
Hotel Arts
Calgary, Alberta
Dalhousie University School of Nursing
2009 Biennial Research Conference:
"60 Years of Inspiring Minds"
Call for abstracts for poster presentations!
Deadline for posters: September 1, 2009
Conference: October 29, 2009
Citadel Halifax Hotel, 1960 Brunswick St.
NETNEP 2010 - CALL FOR PAPERS & SYMPOSIA

3rd Nurse Education International Conference
Nursing education in a global community: Collaboration and networking for the future
Join international faculty members and students, health and social care lecturers and practitioners at NETNEP 2010 to share research and evidence of education research, development and innovation in health professional education.
Abstract submission deadline: September 4, 2009
Symposia: April 11-14, 2010
Sydney, Australia
ICN Call for Applications to attend the 2009 Global Nursing Leadership Institute
The new ICN Global Nursing Leadership Institute is inviting applications who are interested in participating in the first session. The institute is aimed at nurses in senior and executive level positions from across the globe in a variety of settings to gain new knowledge from a global perspective to influence changes needed to positively impact health systems, population health and patient outcomes among other things. Institute participants will live in residence during the five day program and all work will be conducted in English.
September 7-11, 2009
Geneva, Switzerland
Canadian RN Registration Exam Preparation Course - Lawrence S. Bloomberg Faculty of Nursing
This two-day Canadian RN exam (CRNE) preparation course aims to prepare students to be successful in writing the CRNE. Participants will have intensive practice in exam writing with feedback about approaches to multiple choice questions across the major content areas and be able to identify areas needing further study prior to the CRNE.
September 12, 2009 - 9:00-4:00
September 13, 2009 - 10:00-4:00
155 College St., University of Toronto, Toronto, Ontario
5th International Multidisciplinary Academic
Spirituality and Health Conference: Working Together for Optimal Health

The University of Calgary in conjunction with Canadian Research Institute of Spirituality and Healing will be hosting the 5th North American Conference Multi-Disciplinary Academic Conference on Spirituality and Health. The conference aims to provide a diverse, multidisciplinary, multi-faith forum in order to address spirituality from a broad health focus.
September 24-26, 2009
MacEwan Student Centre, University of Calgary
Calgary, Alberta
Registered Nurses Association of Ontario 8th International Elder Care Conference
Conference: Older People Deserve the Best - The Journey of Transformational & Sustained Change
Experience in healthcare work has demonstrated that sharing our vision and commitment is key to transformational change. The goal of this conference is to promote and support transformational and sustained change in the care of older persons and in geriatrics.
October 6-8, 2009
Westin Prince Hotel
Cochrane Nursing Care Symposium - 1st Cochrane Nursing Care Network Symposium

Hear international speakers addressing the role of Cochrane Reviews in informing nursing care and improving health outcomes; and the role of the Cochrane Collaboration in improving nursing care;· Participate in establishing strong international collaboration to increase the engagement of nurses, nursing care staff, carers and other professionals in the Cochrane Collaboration and promote accessing and using the Cochrane Library; and· Become involved in the Cochrane Nursing Care Network's planning process.
October 9-10, 2009
Prince Georges Park Auditorium, Singapore

Click here
to download the registration form.
visit their
website
.
13th International Nursing Research Conference
The event is bilingual (Spanish - English), and will have simultaneous translation in several sessions.

Conference date: November 11-13, 2009
Alicante, Spain
Registered Nurses Association of Ontario: 5th Biennial International Conference on Evidence Based
Practice: Transforming Nursing Through Knowledge: Sharing Global Visions & Local Solutions
The primary goal of the conference is to provide an international forum to advance the global vision of nursing excellence, through local development of evidence based practice cultures.
December 2-4, 2009
Westin Prince Hotel
Toronto, Ontario

Cochrane Nursing Care Symposium
The Early Years Conference 2010:
The Rights of the Child
The conference will explore early childhood, family and community development through the lens of Child Rights.

February 4-6, 2010

The Victoria Conference Centre and The Fairmont Empress,
Victoria, British Columbia


For more details,
click here
.
Canadian Orthopaedic Nurses Association -
33rd Annual Conference
CONA's 33rd conference committee invites you to join them in Halifax, Nova Scotia to present an oral or poster presentation. Submissions should be relevant to orthopaedic issues for nurses and may include, but are not limited to; practice, education,
and research.
May 16-19, 2010
The Westin Nova Scotian,
Halifax, Nova Scotia

5th International Nursing Education Conference - Registered Nurses Association of Ontario
Mark your calendars and join RNAO in Toronto for their 5th International Nursing Education Conference: Exploring Practice Education in Nursing.
November 29-December 1, 2010
Toronto, Ontario
*INSPIRING THE INSPIRATIONAL*
*VOS SOURCES D'INSPIRATION*
From the book Words of Hope from Nurses to Nurses
Sue Heacock, RN, MBA, COHN-S
"How Do You Feel"
I was a perky new graduate and my first patient was a man with throat cancer who had neither been out of bed nor talked for more than 10 years. Being young and eager I would start every day with, "How are you feeling Mr. Smith?" There was just silence since he didn't speak.
I went about the morning bathing him and doing all the "nurse duties" and talked all the time about the weather or the day. This was the nervous chatter of a young person who doesn't know what to do when there is no response.
After two weeks of providing Mr. Smith's care I was reassigned. I walked into his room and with the same chipper enthusiastic voice of youth said, "Good morning Mr. Smith. This will be the last day I care for you since I am being sent to another floor. I am very sad and will miss you. Oh, I almost forgot, Mr. Smith - how do you feel today?" Ever so slowly he started to raise his right hand. I was in shock - as he had not moved an inch in the two weeks I had cared for him.
I watched with eagerness to where the hand was going. With much effort and what seemed like an hour of time his hand was finally directly in front of my face. Then ever so slowly, he rubbed his index finger and thumb together. I laughed. I got his joke - he felt with his fingers.I swear I saw a twinkle in his eyes and almost a smile when I reacted with such glee to his answer to my question!
Carla Nierengarten, RN, BSN, NCSN

Thank you for subscribing to CASN's e-NewsUpdate.
Merci de vous inscrire à la Mise à jour électronique de l'ACESI.