Join Our List

Joignez-vous à notre liste de distribution!
White Paper
CASN and the writing committee have been working diligently in order to finalize the white paper. Although the process has already begun, we want to hear what you think!
Livre Blanc
L'ACESI et le comité de rédaction travaillent avec diligence afin de finaliser le livre blanc. Bien que le processus a débuté, nous voulons entendre ce que vous en pensez!
Do you want to promote your school's nursing program?
Send us your nursing department's video and we'll post it on the CASN website.
Voulez vous faire la promotion de votre programme de sciences infirmières?
Envoyez-nous votre vidéo de votre département de sciences infirmières et nous allons l'afficher sur le site web de l'ACESI.
About CASN
CASN is the national voice for nursing education, research, and scholarship and represents baccalaureate and graduate nursing programs across Canada. Our mission is to lead nursing education and nursing scholarship in the interest of healthier Canadians.
___________________________________________________________
À propos de l'ACESI
L'ACESI est le porte-parole national pour l'enseignement et la recherche en sciences infirmières et représente le baccalauréat et les études graduées des programmes de sciences infirmières au Canada. Notre mission est d'orienter la formation infirmière et l'avancement des connaissances en sciences infirmières dans l'intérêt d'une meilleure santé des Canadiennes et des Canadiens.
CASN News / Les nouvelles de l'ACESI
Nursing Research Conference
Interrelationships between Theory, Research, and Practice: A Systemic Approach in Nursing
May 4- 7, 2009
Hotel Delta Beauséjour
Moncton, New Brunswick
For additional information, please visit the CASN website
www.casn.ca
Conférence de recherche en sciences infirmières 2009: Interrelation de la théorie, de la recherche et de la pratique: une approche systémique en sciences infirmières
4-7 mai, 2009
Hôtel Delta Beauséjour
Mocton, New Brunswick
Inscrivez-vous dès maintenant -
en-ligne
Pour plus de renseignement, visitez le site web de l'ACESI
www.casn.ca
CASN Public Health Sub-Committee
The CASN Public Health Sub-Committee will be conducting a 3 hour workshop at both pre-conferences for Canadian Public Health Association (CPHA) and Community Health Nurses Association of Canada (CHNAC). The purpose of the workshop is to obtain stakeholder feedback on the two key objectives of the sub-committee's work: the leveling of the community/Public Health Nursing Standards for new nursing graduates and tool to assess the quality of community clinical placements. We strongly encourage those who are attending the CPHA and CHNAC conference to also register for the CASN Public Health Sub-Committee workshop.
Dates of pre-conferences workshops are:
CPHA

June 7, 2009
13:00 - 17:00
Winnipeg Convention Centre
Winnipeg, Manitoba
For more information or to register for this session,
please click here
.
CHNAC
June 17, 2009

13:30 - 16:30
Coast Plaza Hotel

Calgary, Alberta

For more information or to register for this session,
please click here
.
About CASN Public Health Sub-Committee

The CASN Public Health Sub-Committee was formed in 2004 and is supported by the Public Health Agency of Canada. The committee's objectives are: to level Community/Public Health competencies for baccalaureate nursing graduates; and develop a tool for schools of nursing to evaluate practice and assess placements to determine suitability relevant to community (CH) education. The Subcommittee will make recommendations about undergraduate community/public health competencies and processes for achieving them to CASN Accreditation Bureau (CAB) for CASN Accreditation Standards (AS).
Call for Bilingual Accreditation Reviewers!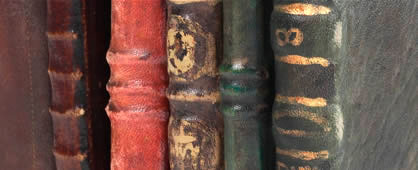 CASN is currently in need of new accreditation reviewers, particularly bilingual reviewers. All interested applicants should submit a completed reviewer application form and updated CV to Michelle Viau at
mviau@casn.ca
. The role of reviewers is critical to the success and credibility of the CASN accreditation program. Reviewers are expected to assess programs offered by schools of nursing against CASN accreditation standards and identify those programs that demonstrate excellence in teaching and scholarly activity. The commitment of reviewers is to participate in at least two reviews during two consecutive years. As well, reviewers must have: the support of their schools for release time and the authorization of their Dean or Director to participate in a review; and a willingness to devote personal time to training, orientation to the programs to be reviewed, preparation for a review by reading review documentation, participation in the on-site visit(s), and development of the team review reports.
Reviewers must meet the following criteria:
Hold a Master's degree or higher education;
Five years experience teaching in a baccalaureate or graduate program in nursing;

Experience as a full-time nursing faculty member;
Recent involvement in a baccalaureate or graduate program in nursing as an educator or administrator;

Knowledge of the Canadian healthcare delivery system; and,
Active involvement in nursing scholarship.
For more information on the CASN reviewer role, please visit
www.casn.ca
, or contact Michelle Viau,
mviau@casn.ca
, 613-235-3150 ext. 21. Interested reviewers are always welcome to submit their application and CV.
Dr. Pat L. Griffin Fund of CASN
The Dr. Pat L. Griffin Fund of CASN acknowledges the leadership contributions Pat made to nursing education and scholarship. The fund will support research in nursing education, and work to achieve Pat's dream of establishing a Chair in Nursing Education in Canada. To help make Pat's dream a reality, please consider making a donation, and approaching others, such as your colleagues and institution, about also donating. To access the donation form and brochure, please visit
www.casn.ca
.
News from Others / Les nouvelles de nos partenaires
Letter to nursing students from Aboriginal Nurses Association of Canada (A.N.A.C.)
To: All Nursing Students
The mission of the Aboriginal Nurses Association of Canada is to improve the health of Aboriginal people by supporting Aboriginal nurses and by promoting the development and practice of Aboriginal Health Nursing. In support of this mission, we engage in activities related to recruitment and retention, member support, consultation, research and education.
If it is permissible, we would appreciate your help in providing some information about the Aboriginal Nurses Association of Canada to your nursing students. It is sure to be of interest to Aboriginal nursing students as well as non-Aboriginal nursing graduates looking to work with First Nation, Métis and Inuit peoples, either in traditional territories or in rural and urban environments
Our student membership is only $15.00 a year and nursing students kits include the following benefits:
a) Member Identification Card
b) Association pin
c) Association pen
d) Association lanyard
e) other small gift
2. A.N.A.C. informational brochure
3. Four issues of "The Aboriginal Nurse" newsletters yearly
4. Discounted rate to attend the A.N.A.C. Conference
5. Opportunity to sit on various A.N.A.C. Committees
6. Members Only Section of the website including access pdf's of publications and Member's Only Forum
I would like to highlight that as this is the time of year for memberships to start or be renewed, nurse students graduating this year can register at the student price now and can enjoy the benefits of A.N.A.C. membership during their first year of employment.
Thank you for your assistance with this request. If other information is needed, please feel free to contact me.
Sincerely,
Audrey Lawrence, MA, MBA, CHRP
Executive Director, A.N.A.C.
(613) 724-4677

The Assemblée parlementaire de la Francophonie honours Paul-André Gauthier
April 7, 2009 - "Six Ontarians will be awarded the prestigious Ordre de la Pléiade on April 22nd in Toronto, in recognition of their contribution to the development of the francophone community. Among the recipients at the solemn event, will be Collège Boréal Professor, Paul-André Gauthier, who will be presented the medal Chevalier de l'Ordre de la Pléiade by the Honourable David C. Onley, Lieutenant Governor of Ontario...."
Click here
to view full article.
Study assesses province's record on seniors' care, including promise to build 5,000 new long-term care beds
April 13, 2009 - "The Canadian Centre for Policy Alternatives (CCPA) will release a major study on home and community health care for seniors in BC at a news conference Wednesday. The study provides detailed evidence related to concerns raised recently by the BC Auditor General, the BC Medical Association and the BC Care Providers Association about the deteriorating state of seniors' care in BC..."
Click here
to read full article.
Ethics in Practice: Social Justice in Practice

Scenarios highlight some of the experiences relating to the issue of social justice that nurses may encounter in their everyday practice. What can these nurses do to address the situations in which they find themselves? How can the Code of Ethics for Registered Nurses support and guide them? To view report, please
click here
.
Déontologie pratique: La justice sociale en pratique

Les scénarios représentent certaines expériences de la grande question de la justice sociale que les infirmières peuvent vivre dans leur pratique quotidienne. Comment les infirmières peuvent-elle aborder les situations dans lesquelles elles se retrouvent? Comment le Code de déontologie des infirmières et infirmiers peut-il les appuyer et les guider?
Cliquez ici
pour consulter le rapport.
Male nurses experience more patient abuse: Study
April 15, 2009 - "A higher number of Canadian male nurses are experiencing physical assault and emotional abuse than their female counterparts, according to a study published Wednesday by Statistics Canada. The Health Reports study looked at on-the-job abuse of nurses by patients providing direct care in hospitals or long-term care facilities and is the first of its kind to study the problem. Of the 12,200 Canadian nurses studied in 2005, a higher percentage of male nurses were reporting abuse."
Click here
to read full article.
Nursing home rates could be raised, says NDP
April 23, 2009 - "The province's minister of seniors said NDP Leader Brian Mason is "out to lunch" by suggesting nursing home rates will be boosted almost 100%...Mason raised the issue in the House yesterday while expressing concerns the government has held secret meetings with private health-care providers lobbying to raise the maximum rate that can be charged for daily nursing-home care..."
Click here
to read entire article.
McGill University Health Centre:Centre for Innovation in Research and Knowledge to Action in Nursing
Nurse Scientists! Are you interested in:
100% time for research activities?
Collaborations with clinicians and administrators?
Getting research knowledge into practice - "EIDM"?
Do you have:
A PhD with strong research preparation?
A post-doctoral program in progress or completed?
Then McGill University is interested in you.

Click here

to view the online flyer or contact

judith.ritchie@muhc.mcgill.ca

for more information.

Partnership helping to fill nursing vacancies

April 23, 2009 - "The provincial government and the Saskatchewan Union of Nurses say the partnership they formed over a year ago is producing some good results. 'It's been a great first year,' said Don McMorris, the minister of health. 'We've reduced the number of vacancies by roughly 170. SAHO's (Saskatchewan Association of Health Organizations) numbers show we've got 159 more full-time equivalency positions being paid for throughout the health regions.'" Click here to read entire article.

'Serious nursing shortage' hit

April 24, 2009 - "Manitoba has a 'serious nursing shortage' that is driving up overtime costs and threatening patient safety, the Opposition Conservatives charged Thursday, releasing statistics obtained through access-to -information legislation. According to the statistics, the provincial nursing vacancy rate in November was 12.6 per cent and it was 5.8 per cent in Winnipeg last month.
Tory health critic Myrna Driedger said the province needs 1,300 more nurses." Click here to read entire article.


International Partnership Opportunity

The International University of Nursing (

www.iuon.org

), based in St Kitts, is seeking partnerships with Canadian Nursing Schools in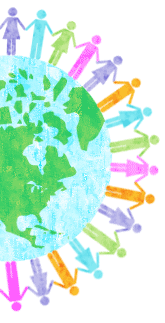 accepting transfer students from IUON for the final two semesters of a baccalaureate Nursing Degree. Students would graduate from the Canadian Partner School. IUON pays student tuition and related fees and provides the partnering schools with a capacity fee to cover teaching expenses. Schools interested in exploring this opportunity can contact:
Take Advantage of Awards Offered by CACCN
Canadian Association of Critical Care Nurses awards:
Brenda Morgan Leadership Excellence Award -
click here
Cardinal Health "Chasing Excellence" Award -
click here
Chaire de recherche FRSQ - Fondation Newton en développement et évaluation d'interventions en soins infirmiers
Catégories de programme: Bourses de carrières
La chaire a pour but de développer la recherche évaluative en soins infirmiers et de contribuer au développement du Groupe de recherche interuniversitaire en science infirmières (GRISIM).
Cliquez ici
pour plus d'info.
Fonds de la Recherche en Santé Québec - Newton Foundation Research Chair in Nursing care Development and Evaluation
Program category: Career awards
The purpose of the Chair is to develop evaluative research in the field of nursing and to contribute to the development of the Groupe de recherche interuniversitaire en sciences infirmières (GRISIM). For more info,
click here
.
Upcoming Events / Évènements à venir
57th Session of the International Statistical Institute (ISI):
Measuring Health workforce inequalities - Methods and Applications
*CALL FOR PAPERS*
The World Health Organization's Department of Human Resources for Health (WHO / HRH), in collaboration with the ISI, solicits high-quality submissions of original statistical research results and/or experience focusing on the topic of "Measuring health workforce inequalities: methods and applications". Selected submissions are to be presented at a Special Topic Meeting at the 57th Session of the ISI.
Submission deadline: May 15, 2009
Meeting date: August 16-22, 2009
Durban, South Africa
Dalhousie University School of Nursing
2009 Biennial Research Conference:
Call for Abstracts for Poster Presentations
"60 Years of Inspiring Minds"
The School of Nursing Research Committee invites interested persons (faculty, students, nurses) to submit an abstract for a poster presentation at the upcoming Research Conference. Final decisions will be made and presenters informed by June 15, 2009.
Due date: May 1, 2009
Conference date: October 29, 2009
Citadel Halifax Hotel, 1960 Brunswick Street
Halifax, Nova Scotia
Knowledge Exchange Institute for Geriatric Nursing Education
Participants will gain knowledge and tools to integrate best geriatric nursing knowledge and practices in their teaching and curricula, ultimately improving nursing care provided by your students and graduates. Through a train-the-trainer approach, Institute participants will be supported to champion evidence-based geriatric content in nursing curriculum within their universities, provincially, and nationally.
May 6-8, 2009
Brock University

St. Catharines, Ontario
Registered Nurses Association of Ontario: 5th Biennial International Conference on Evidence Based Practice: Transforming Nursing Through Knowledge: Sharing Global Visions & Local Solutions
The primary goal of the conference is to provide an international forum to advance the global vision of nursing excellence, through local development of evidence based practice cultures.
Deadline: May 8, 2009
Conference date: December 2-4, 2009
Westin Prince Hotel

Toronto, Ontario
University of Western Ontario: Engaging Reflection in Health Professional Education and Practice
This inaugural interdisciplinary conference calls together scholars interested in advancing knowledge and scholarship about the place of "reflection" in health professional education and practice. Those who work in the field perceive a widespread need for a scholarly community that brings interdisciplinary groups together to exchange knowledge and to think together about pressing issues and key questions for advancing the field. This conference is a first step in that direction.
May 13-15, 2009
London, Ontario
Registered Nurses Association of Ontario Clinical Nursing Symposium - Call for Stories!
This is an opportunity for individual nurses to submit stories that demonstrate their use of nursing knowledge on the frontline. The stories should illustrate the knowledge that nurses' use everyday clinical nursing practice.
May 27, 2009
Mississauga Convention Centre,

Mississauga, Ontario
The 15th National Conference on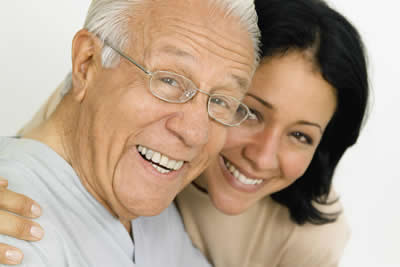 Gerontological Nursing: Making Moments Matter
May 27-30, 2009
The Banff Conference Centre,

Banff, Alberta

For more information please visit
www.cgna.net
.
To view the agenda,
click here
.
Evidence-Informed Health Care Practice Workshop
The workshop is offered as a one week intensive course. Participants will be learning in small groups led by nursing faculty from McMaster University and other institutions. Workshop objectives: *To help participants advance their skills in the critical appraisal of research literature. **To help participants learn how to teach EIHC practice using a variety of educational models
May 31-June 5, 2009 McMaster University

Hamilton, Ontario

For more details,
click here
.

Canadian Nurses Association - Annual General Meeting
This business meeting is open to all members and interested parties. There is no cost to attend.
June 11, 2009

08:30 - 15:00


Marriott Hotel
Ottawa, Ontario
For more details,
click here
.
Assemblée annuelle de l'Association des infirmières et infirmiers du Canada
Cette réunion d'affaires est ouverte à tous les membres et à toutes
les parties intéressées. Il n'y a pas de frais d'inscription à payer pour y assister.
Le 11 juin, 2009
08:30 - 15:00
L'Hôtel Marriott
Ottawa, Ontario

University of Calgary - 5th Annual National Conference & Education Days
Theme: Teaching for & from Practice: Critical Conversations about Education
August 24 - 26, 2009
Hotel Arts
Calgary, Alberta

13th International Nursing Research Conference
The event is bilingual (Spanish - English), and will have simultaneous translation in several sessions. The abstracts submissions can also be in Spanish or English.
Deadline for abstract submission: June 3, 2009
Conference date: November 11-13, 2009
Alicante, Spain
The Community Health Nurses' Association of Canada (CHNAC) and the Community Health Nurses of Alberta (CHNA) are proud to announce the 3rd National Community Health Nurses Conference.
The theme of this year's conference will be: Blazing our Trails...Tools, Tactics and Taking Charge
June 17-19, 2009
Coast Plaza Hotel
Calgary, Alberta
The Daphne Cockwell School of Nursing
2nd Annual Nursing Research Day: Leading Research in our Communities
The goal of this conference is to provide a venue for sharing research findings and fostering exchange of ideas relevant to enhancing health in our communities.
Pre-conference: June 23, 2009
Conference date: June 24, 2009
Ryerson University
International Council of Nurses'

ICN Confirms New Dates for 24th Quadrennial Congress and Council of National Representatives
June 27 - July 4, 2009

Durban, South Africa
Aboriginal Nurses Association of Canada - 33rd Aboriginal Nurses Association of Canada (A.N.A.C.) annual conference
Theme: Making it Happen - Mamawihisicikewin (working together)
The purpose of this national conference provides an opportunity for Aboriginal and non-Aboriginal Nurses to come together to share, support, network and build partnerships to improve health.

Deadline for submissions: July 3, 2009
Conference date: October 15-17, 2009
Edmonton Marriott River Cree Resort
Edmonton, Alberta
ICN Call for Applications to attend the 2009 Global Nursing Leadership Institute
The new ICN Global Nursing Leadership Institute is inviting applications who are interested in participating in the first session. The institute is aimed at nurses in senior and executive level positions from across the globe in a variety of settings to gain new knowledge from a global perspective to influence changes needed to positively impact health systems, population health and patient outcomes among other things. Institute participants will live in residence during the five day program and all work will be conducted in English.
September 7-11, 2009
Geneva, Switzerland
NETNEP 2010 - CALL FOR PAPERS & SYMPOSIA


3rd Nurse Education International Conference
Nursing education in a global community: Collaboration and networking for the future
Join international faculty members and students, health and social care lecturers and practitioners at NETNEP 2010 to share research and evidence of education research, development and innovation in health professional education.
Abstract submission deadline: September 4, 2009
Symposia: April 11-14, 2010
Sydney, Australia
For more details,
click here
.
5th International Multidisciplinary Academic
Spirituality and Health Conference: Working Together for Optimal Health
The University of Calgary in conjunction with Canadian Research Institute of Spirituality and Healing will be hosting the 5th North American Conference Multi-Disciplinary Academic Conference on Spirituality and Health. The conference aims to provide a diverse, multidisciplinary, multi-faith forum in order to address spirituality from a broad health focus.
September 24-26, 2009
MacEwan Student Centre, University of Calgary

Calgary, Alberta
Registered Nurses Association of Ontario 8th International Conference: Older People Deserve the Best - The Journey of Transformational & Sustained Change
Experience in healthcare work has demonstrated that sharing our vision and commitment is key to transformational change. The goal of this 8th International Elder Care conference is to promote and support transformational and sustained change in the care of older persons and in geriatrics.
October 6-8, 2009
Westin Prince Hotel

Toronto, Ontario
For more details,
click here
.
The Early Years Conference 2010:

The Rights of the Child
The conference will explore early childhood, family and community development through the lens of Child Rights.
February 4-6, 2010

The Victoria Conference Centre and The Fairmont Empress,
Victoria, British Columbia


For more details,
click here
.
Inspiring the Inspirational / Vos sources d'inspiration
From the book Words of Hope from Nurses to Nurses
Sue Heacock, RN, MBA, COHN-S
"Abundant Harvest"
Nursing is a very challenging field. Don't let anybody tell you any differently . Nurses will always be needed. We may not always be appreciated or understood, but we bring understanding, nurturing, teaching, and soul searching to others. Most nursing jobs will not bring you financial wealth; however, being a nurse can enrich your life both emotionally and spiritually. We pass these enrichments onto others to make a difference in their lives. We may not always be popular, but we always know the value of a human being. What we know can teach, and what we teach can spread and grow. That, my friend, yields an abundant harvest!
Jane A. Humphreys, RN. ADN
St. Louis, Missouri

Thank you for subscribing to CASN's e-NewsUpdate.
Merci de vous inscrire à la Mise à jour électronique de l'ACESI.